A new proposal from the White House to streamline security personnel for government agencies would do away with embattled Environmental Protection Agency Scott Pruitt's controversial and costly security detail.
The proposal, buried in the administration's latest government reform and reorganization plan, suggests assigning the U.S. Marshals Service (USMS) to protect branch heads, effectively centralizing security needs for the EPA and other agencies under the Marshals' umbrella.
"Rather than employing separate protective details with separate resources and authorities," the proposal explains, "the USMS would professionalize and standardize this mission across multiple Executive Branch agencies."
While Scott Pruitt's name is not explicitly mentioned in the proposal's text, the EPA chief has drawn scrutiny for the cost of his 24/7 security detail.
The U.S. Marshals Service already provides protective security for federal courts and judges, as well as certain top executive branch officials, including Education Secretary Betsy Devos and Deputy Attorney General Rod Rosenstein.
Under this proposal, the Marshals' role would expand to include the Departments of Labor, Energy, Commerce, Veterans Affairs, Agriculture, Transportation, Housing and Urban Development, the Interior, and the Environmental Protection Agency.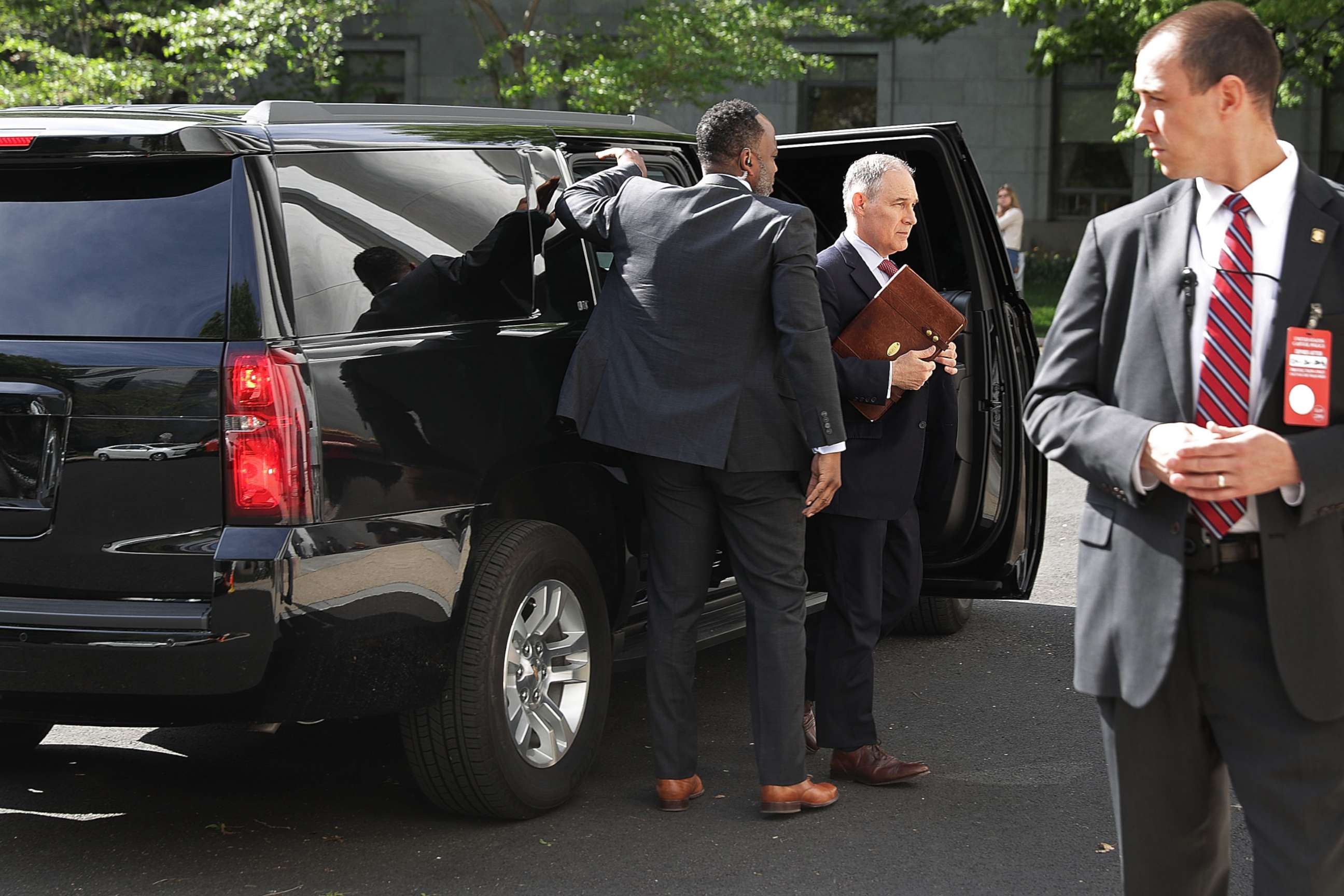 Last month, ABC News reported that EPA had spent more than $3.5 million on the administrator's security team since taking office, significantly more than his two predecessors.
Documents reviewed by ABC News indicate that the two previous EPA administrators under the Obama administration, Lisa Jackson and Gina McCarthy, spent $1.9 million and $2 million, respectively, on security payroll and travel costs during their first year in office.
Agency officials justified the cost and nature of Pruitt's security detail as a response to an "unprecedented number of threats" against him. Because of the threats, the EPA says, Pruitt and his security team needed to fly first class – the $3.5 million figure includes those costs.
At least two investigations into reported threats against Pruitt are still ongoing, and the EPA's inspector general is looking into the cost of Pruitt's security detail.
ABC News' Jack Date and Stephanie Ebbs contributed reporting