White House disputes that CNN's Kaitlan Collins was 'banned'
The White House disputes that a reporter was banned from an open press event.
The White House took issue with the characterization that they banned CNN's Kaitlan Collins from covering a White House event Wednesday after the White House informed her that she was not welcome to attend.
White House deputy chief of staff for communications Bill Shine challenged reporters on Thursday about whether the administration had ever used the word "ban."
On Wednesday, Collins was representing the television networks in an Oval Office event where she shouted several questions to the president related to his former lawyer Michael Cohen and about a White House invitation to Russian President Vladimir Putin.
"Could you ask her if we ever used the word ban?" Shine said to reporters on Thursday, referring to Collins, standing outside the West Wing and addressing reporters standing several feet away.
Even as he refuted that Collins' denied access amounted to a ban, Shine repeatedly declined to tell reporters what word he would use to characterize the White House's decision to block her from attending the event.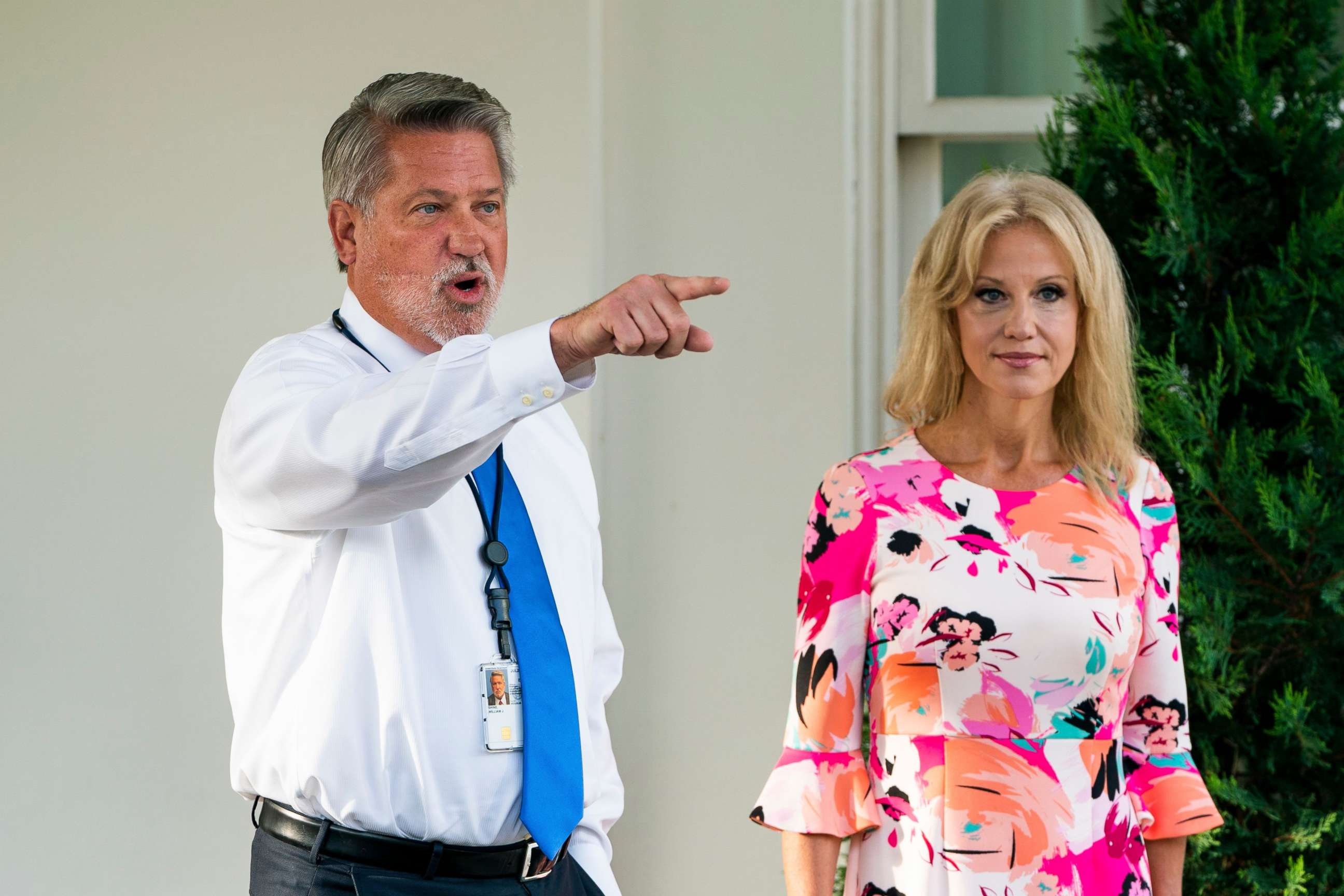 "When you ask her if we ever used the word ban, then I will answer that question," Shine said in reply to reporters inquiring about what word he would use. "You ask her, focus now, you ask her if we ever used the word ban."
The White House statement issued yesterday said Collins was "informed…she was not welcome to participate in the next event."
The White House Correspondents' Association issued a statement condemning the White House's decision.
"This type of retaliation is wholly inappropriate, wrong-headed, and weak. It cannot stand," WHCA President Olivier Knox said.
While Shine did not engage in a full conversation with reporters on Wednesday's incident, counselor to the president Kellyanne Conway told reporters that the White House doesn't object to reporters asking questions of the president but that she felt Collins' exchange didn't demonstrate a necessary level of civility and politeness.
"The question isn't are the press allowed to ask questions, this president obviously isn't afraid of taking questions," said Conway, who said it's about "being polite and not shouting questions long after the press has politely been asked to leave."
Collins' behavior was not out of order from the standard procedure of White House reporters who regularly pose questions to the president at the conclusion of press events. The president has, on numerous occasions, responded to these shouted inquiries.