After ignoring repeated questions all day about whether he would say anything about his political nemesis, John McCain, President Donald Trump finally spoke about him Monday evening, saying "our hearts and prayers are going to the family of Senator John McCain ... and we very much appreciate everything Sen. McCain has done for our country."
The president was speaking to a dinner with evangelical leaders. He extended prayers and condolences to the victims of the Jacksonville, Florida shooting as well.
The president's comments came a few hours after the White House abruptly returned its flag to half-staff Monday afternoon in honor of the late senator. Trump had ignored questions about McCain in the Oval Office Monday morning and at other events as well.
The president issued a statement Monday afternoon explaining why the flag was again lowered -- after facing widespread criticism for not keeping it at half-staff.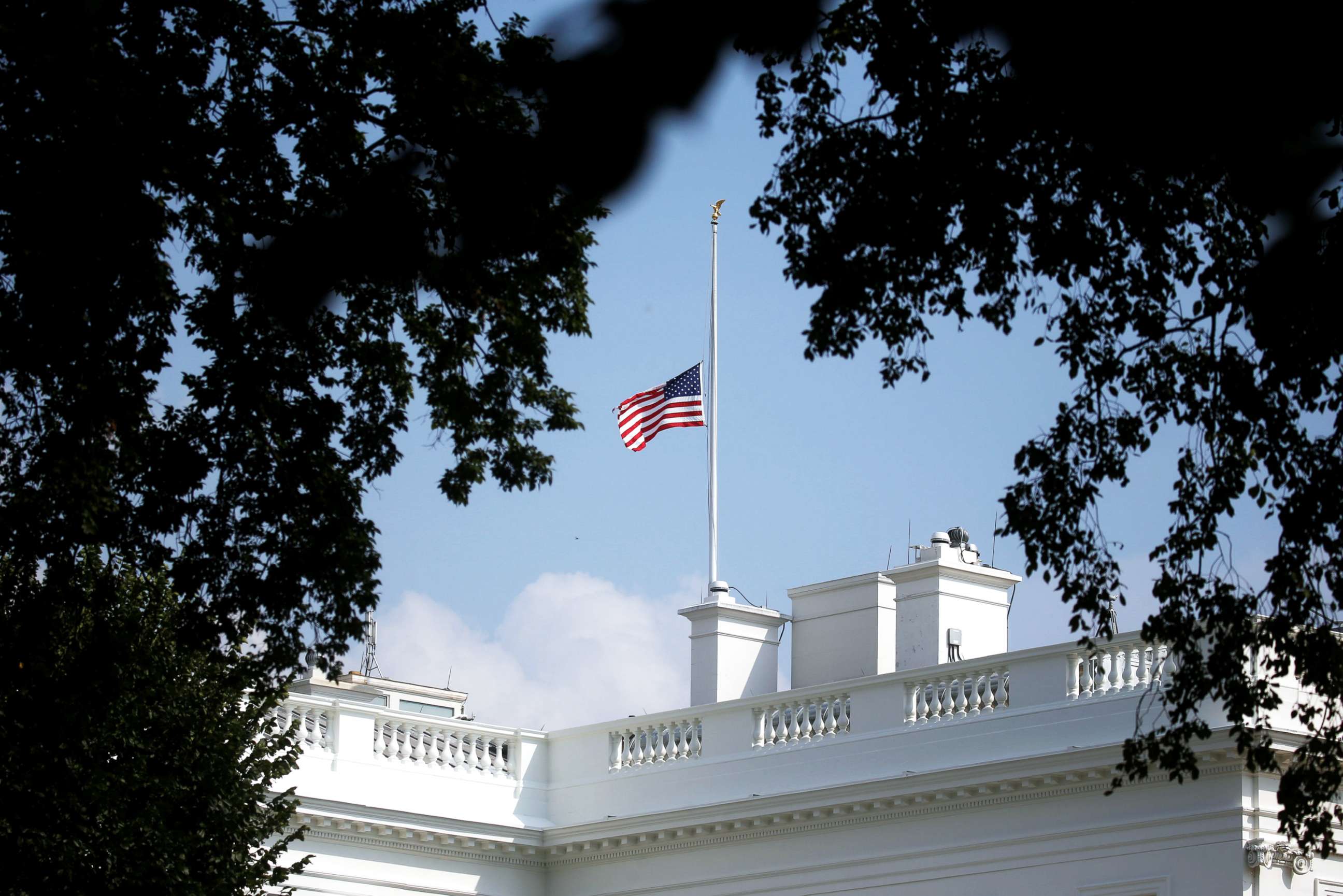 "Despite our differences on policy and politics, I respect Senator John McCain's service to our country and, in his honor, have signed a proclamation to fly the flag of the United States at half-staff until the day of his interment," the president said.
"I have asked Vice President Mike Pence to offer an address at the ceremony honoring Senator McCain at the United States Capitol this Friday," the statement continued.
"At the request of the McCain family, I have also authorized military transportation of Senator McCain's remains from Arizona to Washington, D.C., military pallbearers and band support, and a horse and caisson transport during the service at the United States Naval Academy. Finally, I have asked General John Kelly, Secretary James Mattis, and Ambassador John Bolton to represent my Administration at his services," the president said.
But throughout much of the day, Trump had ignored almost a dozen questions from ABC News chief White House correspondent Jonathan Karl and reporters on McCain.
In contrast, the president's daughter Ivanka Trump praised McCain as a "hero" at a women's empowerment event in Washington, D.C.
"As we gather here today I want to extend my deepest sympathies to the family of Sen John McCain –an American patriot who served our country with distinction for more than six decades," said Trump. "The nation is united in its grief and the world mourns the loss of a true hero and a great statesman."
White House officials had returned the U.S. flag to full-staff around midnight, ABC News senior White House correspondent Cecilia Vega told "Good Morning America" host George Stephanopoulos Monday.
The White House flag could then be seen for some time flying at full-staff while the banners surrounding the Washington Monument were at half-staff.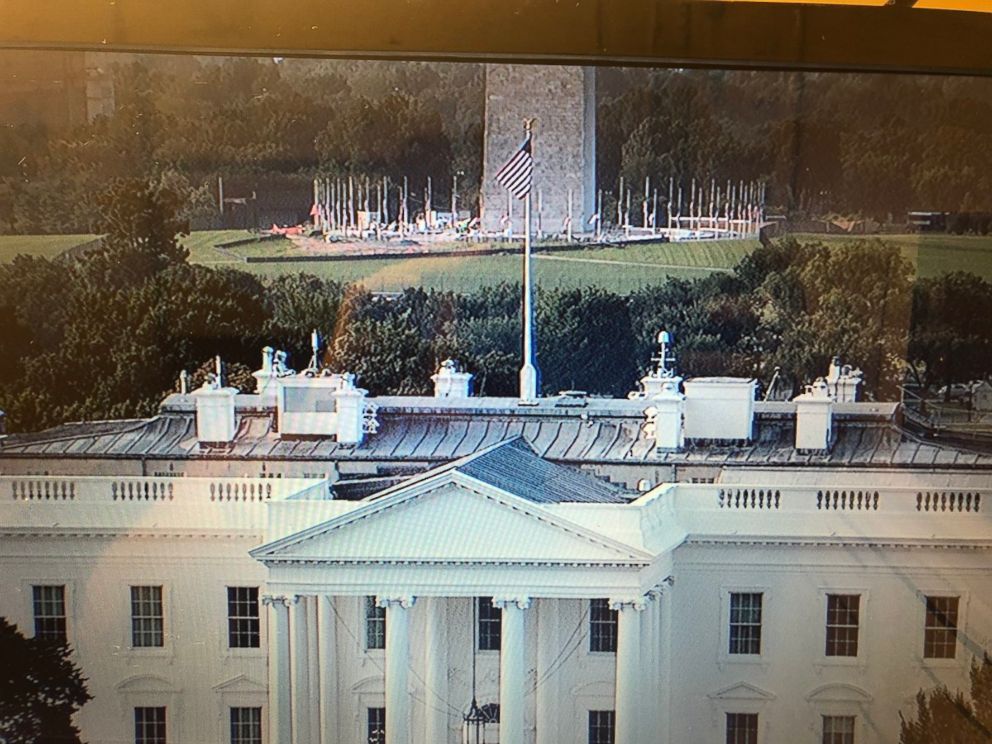 The initial White House flag-lowering that lasted less than 48 hours broke with precedent that it remain lowered until burial.
The federal code states that the flag shall be lowered on the day of death and the following day for a sitting member of Congress. Flying it at half-staff for an extended period of time is at the discretion of the president.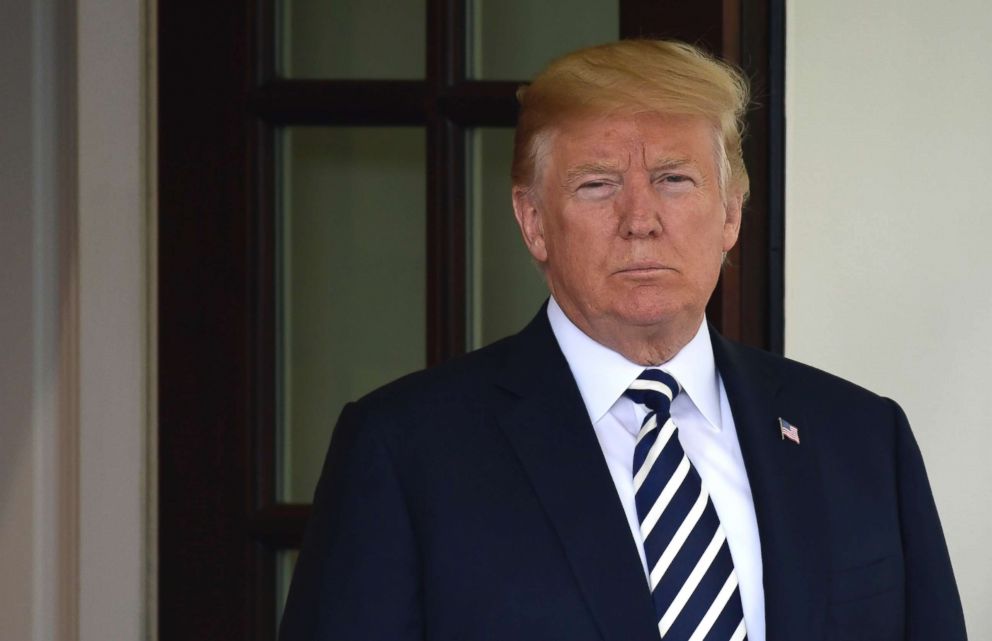 Meanwhile, Trump inititialy rejected his aides' recommendation to issue a statement praising the late Arizona senator, The Washington Post reported Sunday.
But Trump did release a tweet of condolences.
The McCain family had reportedly asked the president not to attend McCain's funeral even before he died this weekend at age 81.
Two former presidents -- Barack Obama and George W. Bush -- will deliver eulogies Saturday. Vice President Mike Pence has also been invited to the funeral.