Several hundreds of protesters, mostly women, joined by Democratic lawmakers, took center stage on Capitol Hill in a protest of the president's immigration policies on Thursday.
Chanting "WE CARE" and "ABOLISH ICE," the protesters are demanding Congress act to end Trump's policies that criminalize and detain undocumented immigrants and separate detained families. ICE is a common acronym for the U.S. Immigration and Customs Enforcement agency.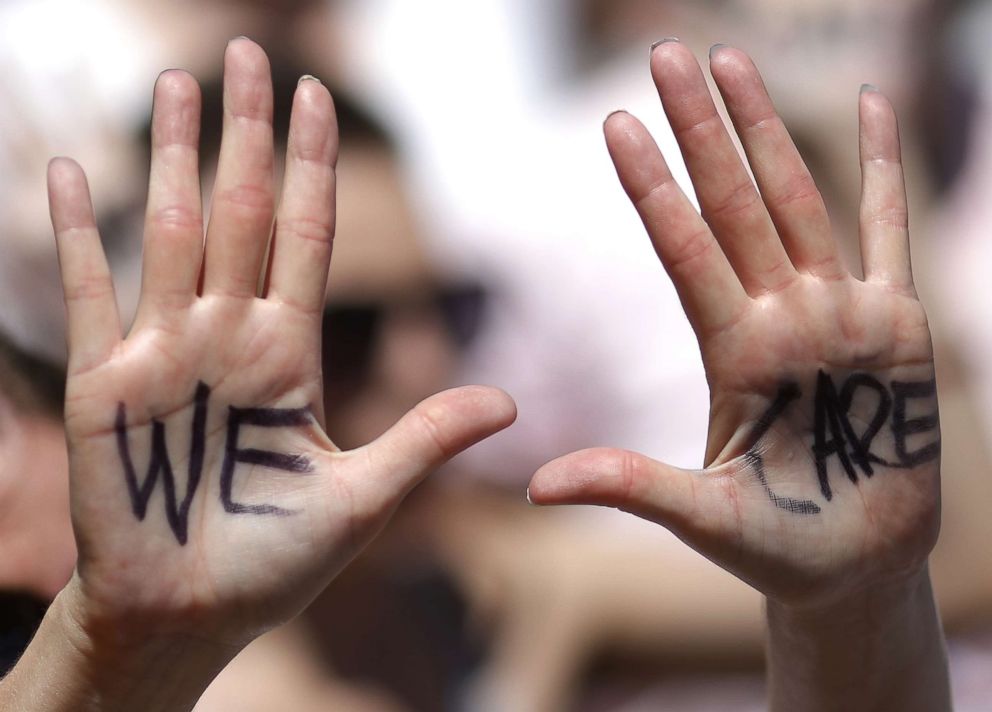 Democratic Sens. Ed Markey of Massachusetts, Mazie Hirono of Hawaii, Kirsten Gillibrand of New York and Richard Blumenthal of Connecticut visited the protesters to support their efforts. Sen. Tammy Duckworth was spotted in her wheelchair with her daughter in her lap.
Protesters walked around wearing mylar blankets similar to those being handed out to immigrant children detained and separated from their families.
"Women are outraged at the separation of families," said Linda Sarsour, one of last year's Women's March Organizer. "We are outraged of all the things that are unfolding in our country."
"We are here to say we're ready to sacrifice and we're ready to leave our jobs, leave our families to come and take this act of civil disobedience here," she said.
US Capitol Police arrested 575 people at the protest in the Senate building and charged them a $50 citation for unlawfully demonstrating. Rep. Pramila Jayapal, D-Wash, and actress Susan Sarandon both tweeted they were arrested.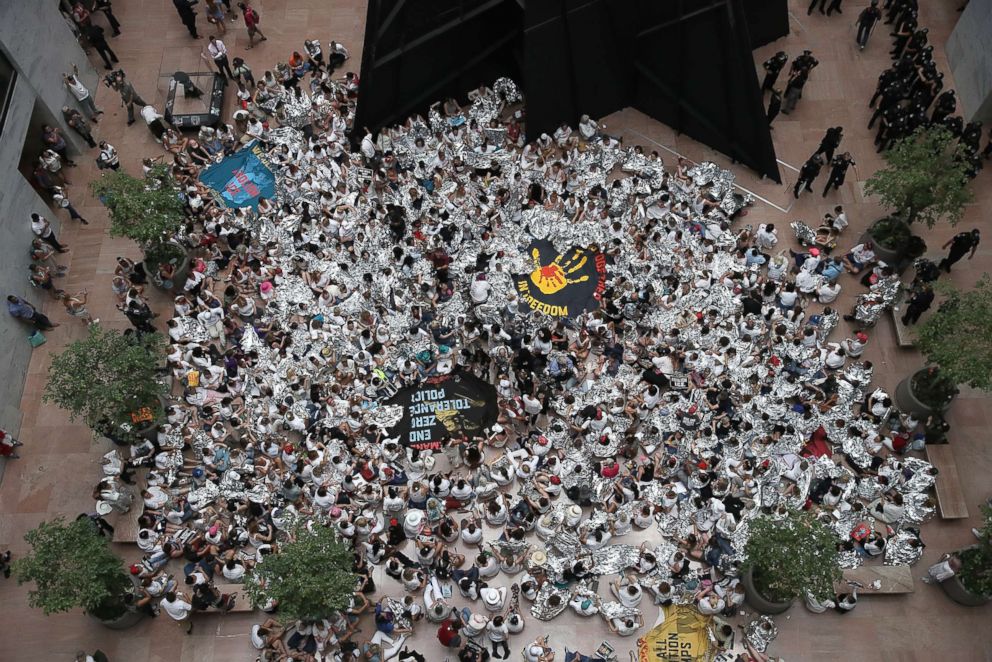 The march began near the Department of Justice, where speakers rallied supporters by sharing their experiences with immigration and calling for action. Before the march, protesters were split into four groups to review the procedures if arrested.
Congresswoman Sheila Jackson Lee of Texas called for ongoing mobilization beyond Thursday's protest.
"This is not a day event," Lee told a crowd of protesters. "This is an everyday event."
People showed their support through handmade signs, including one that read "Don't have a heart of I.C.E." Others marked "We Care" on their palms. Still, other protesters wore jackets with "I really care. Do you?" painted in white on their backs, a reaction to the controversy that followed First Lady Melania Trump's trip to the southwest to visit detained children.
As she boarded a plane in Washington D.C, photographers could clearly read the message "I really don't care. Do u?" on the back of her jacket, which reportedly retails from Zara for $39. While the First Lady took the jacket off before exiting the plane, it was widely seen as an inappropriate choice of clothing.
This is a developing story. Please refresh for details.