Yusef Salaam, of exonerated 'Central Park Five,' leading New York City primary
Salaam would represent Harlem, where he grew up.
Yusef Salaam, one of the exonerated "Central Park Five," appears to be leading the New York City Council primary race for the 9th District in Harlem, according to the New York Times election results tracker.
Salaam has captured 50.7% of the vote so far in Tuesday's New York City council primary elections.
Salaam would need to maintain more than 50% of the first-choice vote to win, according to the NYC elections website. If he falls under 50% of the vote, it would trigger the ranked-choice voting process to eliminate the last-place candidate and use the second choice of voters from the fallen candidate toward those still in the race.
"Having to be kidnapped from my home as a 15-year-old child to be launched in the belly of the beast ... I was gifted because I was able to see it for what it really was -- a system that was trying to make me believe that I was my ancestors' wildest nightmare," said Salaam to reporters when he declared victory Tuesday night. "But I am my ancestors' wildest dream."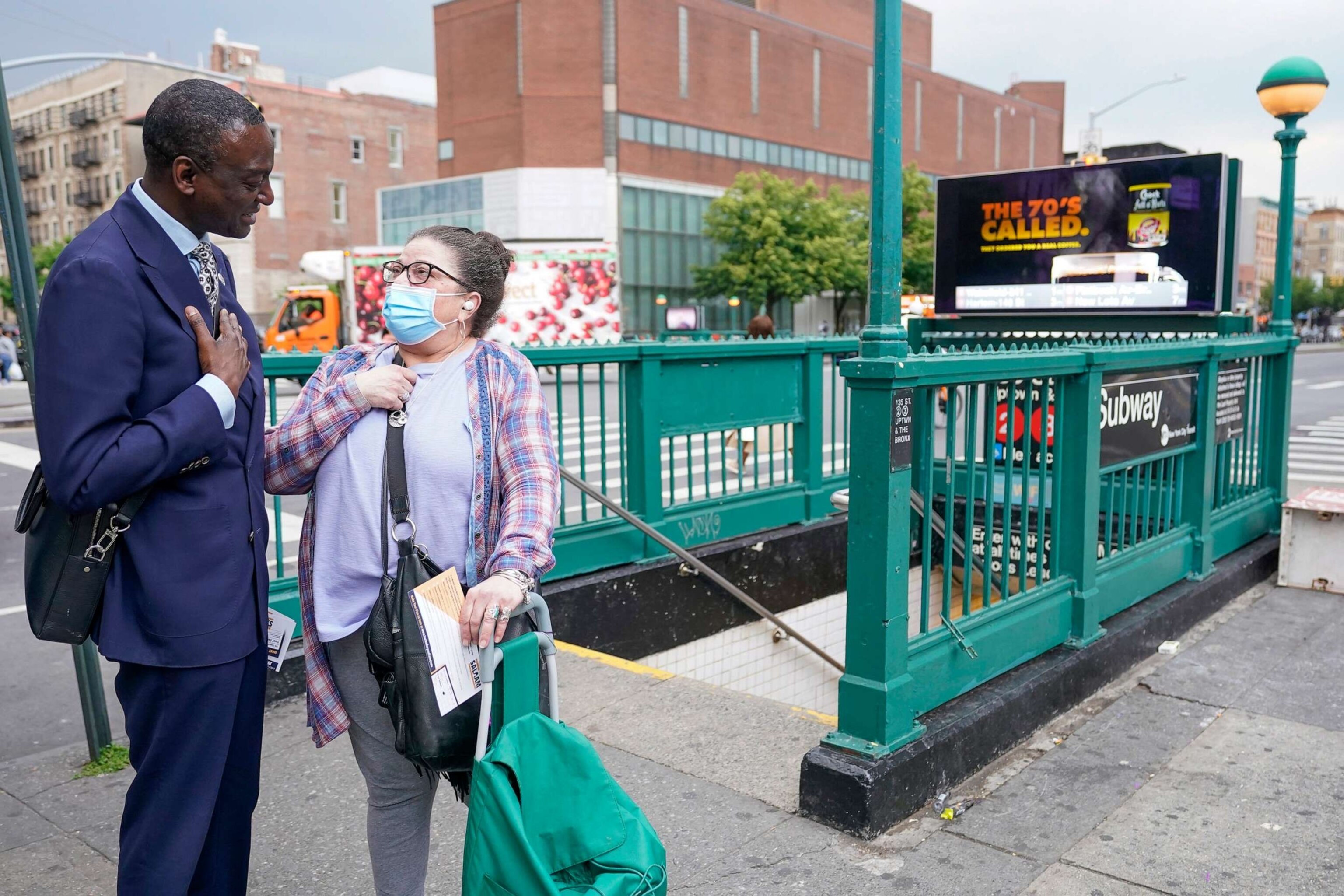 In 1989, Salaam was tried and convicted with four other Black and Latino teens -- Antron McCray, Kevin Richardson, Raymond Santana and Korey Wise -- who were later found to be wrongfully convicted of raping and beating a white woman who was jogging in Central Park. The teens faced intense police interrogations and ultimately gave false confessions.
They spent years behind bars, until their sentences were overturned in 2002 following a confession from a different man whose admission was affirmed by DNA evidence.
Salaam said his run for office was inspired by his time in the criminal justice system.
"This campaign has been about those who have been forgotten," he said. This campaign has been about our Harlem community, who has been pushed into the margins of life and made them believe that they were supposed to be there."