Four people have been arrested and charged in connection with a break-in at Houston Astros player Jose Altuve's home in March, police announced Friday.
The burglary occurred on March 30, according to police, which was the team's Opening Day.
Three men and a woman have been charged with felony crimes for the "burglary of Jose Altuve's residence," the Houston Police Department said on social media, while releasing the suspects' booking photos.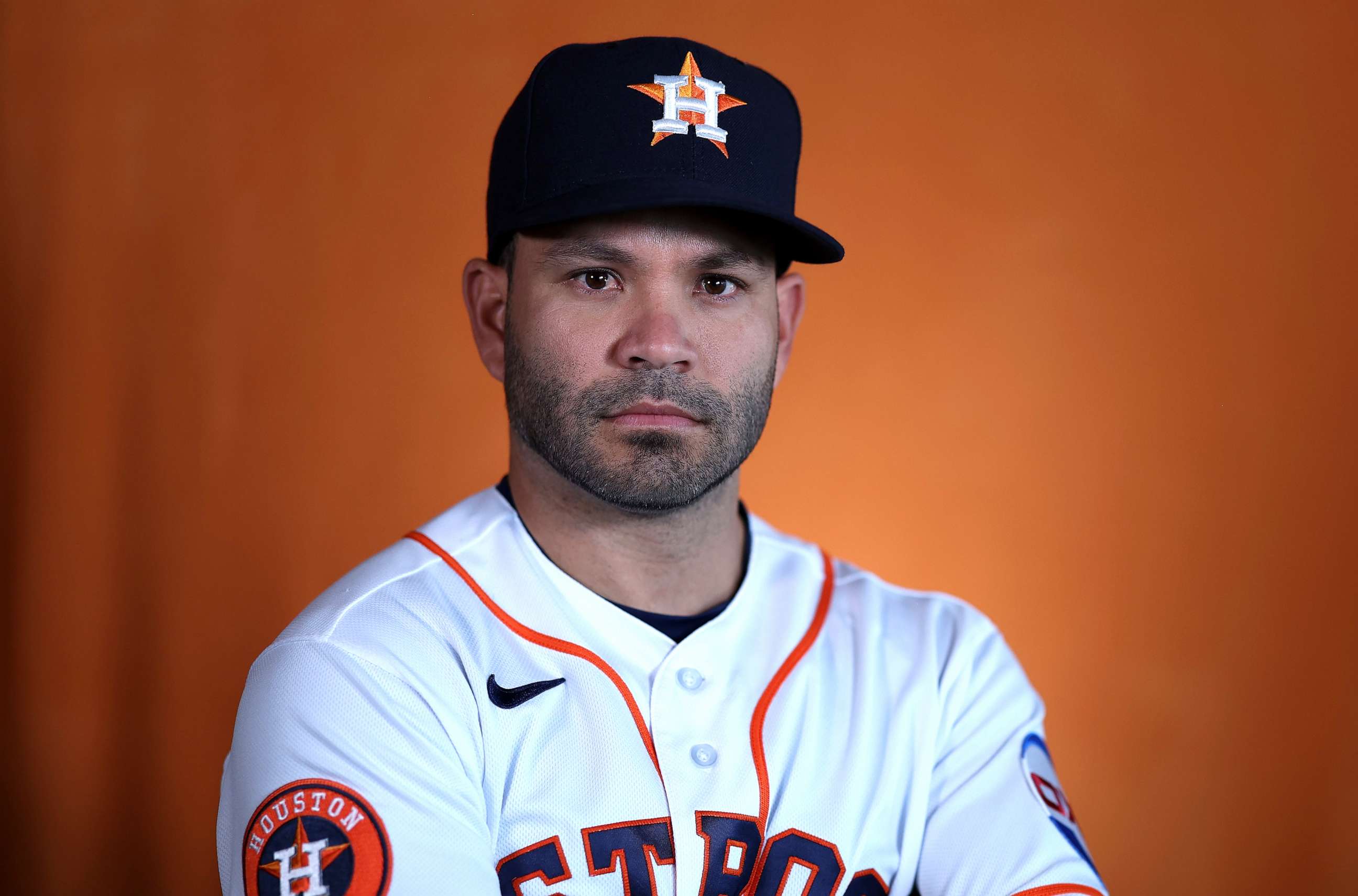 Patrick Maxey, 27, Jordan Tarniella, 25, and William Jones, 28, were booked on the felony charge of burglary of a habitation, court records show.
The complaint for Maxey, who was arrested on Wednesday, alleges that he stole seven watches from Altuve's home. His bond was set Friday at $200,000.
Maxey's attorney, Edward Jointer, told ABC News that his client "maintains that he is not guilty."
"At this time it's very early on to comment about the merits of the case," Jointer said.
Tarniella and Jones' complaint alleges that they entered the second baseman's home "with intent to commit theft." They have been detained since their arrests last month.
Tarniella's attorney, Cheryl Chapell, told ABC News that they are still waiting on discovery and have no comment at this time.
Jones has also been charged with evading arrest after allegedly fleeing by car and on foot from an officer who was attempting to arrest him on April 13, according to the complaint.
Jasmyn Hall, 20, the fourth person arrested in connection with the burglary case, has also been charged with evading arrest and hindering apprehension for allegedly helping Jones escape on April 13, according to their complaints.
Jones' attorney, Patrick Ruzzo, told ABC News that the defense is reviewing evidence disclosed by the state and "conducting an independent investigation."
Hall's attorney, Marc Metze, told ABC News they have no comment at this time.
Two of the suspects -- Jones and Maxey -- were previously convicted of burglary of a habitation, according to their complaints.
The Hedwig Village Police Department assisted in the Altuve burglary case, Houston police said.
A Houston Astros spokesperson declined to comment as it involved a "personal matter."
Altuve did not play in the Astros' opening game after fracturing his thumb in the World Baseball Classic in March. He resumed some baseball activities this week though it is unclear when he would return to the team.
He is an eight-time All-Star and the 2017 AL MVP. He's also a two-time World Series champion.