Bronny James discharged from hospital following cardiac arrest
LeBron James tweeted on Thursday, "Everyone doing great."
LeBron James' son, Bronny James, has been discharged from the hospital after suffering a cardiac arrest during basketball practice at the University of Southern California earlier this week, his doctor said Thursday.
"Thanks to the swift and effective response by the USC athletics' medical staff, Bronny James was successfully treated for a sudden cardiac arrest," Dr. Merije Chukumerije, cardiologist from Cedars-Sinai Medical Group, said in a statement. "He arrived at Cedars-Sinai Medical Center fully conscious, neurologically intact and stable."
The 18-year-old has since been discharged and is resting at home, the doctor said.
"Although his workup will be ongoing, we are hopeful for his continued progress and are encouraged by his response, resilience, and his family and community support," Chukumerije added.
Bronny James, a rising basketball star and incoming freshman at USC, was taken to the hospital on Monday after suffering cardiac arrest at a practice. The teen was first admitted to the intensive care unit and was later listed in stable condition, a family spokesperson said.
The spokesperson added, "LeBron and [his wife] Savannah wish to publicly send their deepest thanks and appreciation to the USC medical and athletic staff for their incredible work and dedication to the safety of their athletes."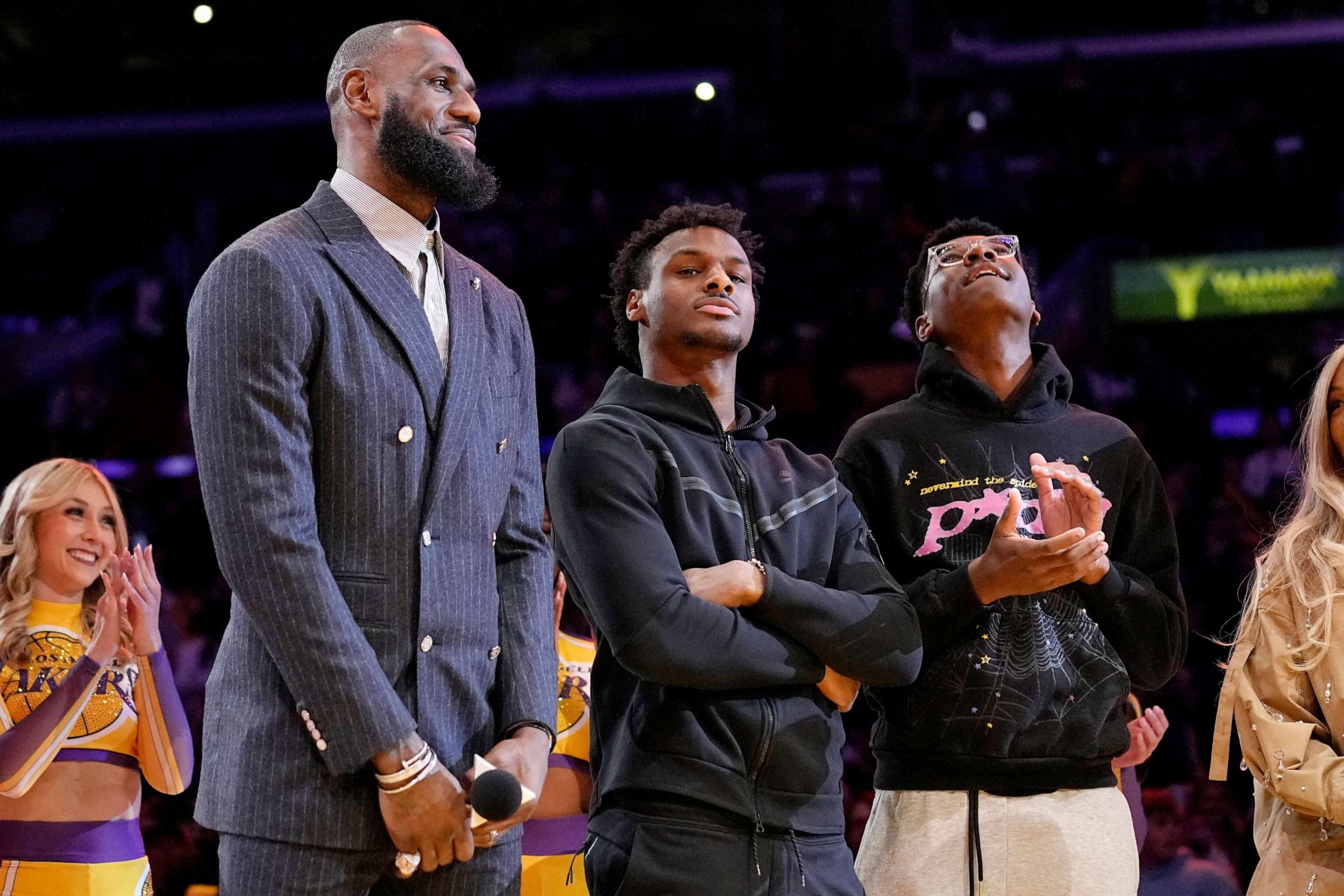 LeBron James spoke out on Twitter Thursday, saying, "Everyone doing great."
"We have our family together, safe and healthy, and we feel your love. Will have more to say when we're ready but I wanted to tell everyone how much your support has meant to all of us!" the NBA star said.
"I'm so grateful," he added.