May 7, 2014— -- She's been called his secret weapon, his biggest fan -- and his hero.
NBA Star Kevin Durant told everyone just how much his mom means to him -- just days before Mother's Day -- by thanking her in a tear-jerking speech as he accepted the award for the NBA's Most Valuable Player.
"I think I may have to wear shades to the game tonight because I have been crying ever since," Durant's mother Wanda Pratt told ABC News today, a day after her son's heartfelt words. "It was unbelievable -- I am on cloud nine this morning."
ESPN: Kevin Durant Wins First MVP Award
But who is the woman behind the NBA star?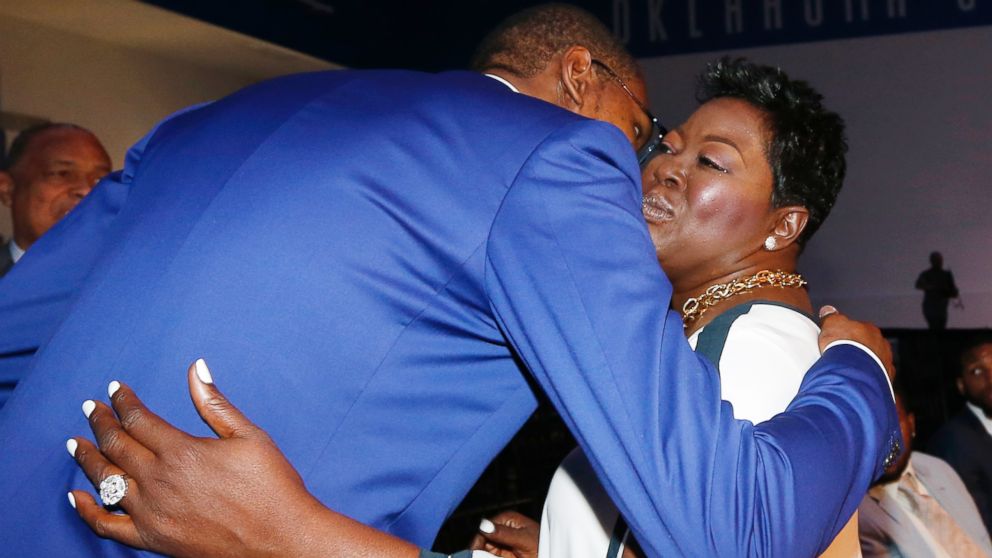 Pratt raised Durant and his older brother Anthony as a single mom in Washington, D.C., working long hours and sometimes skipping meals so her sons wouldn't go hungry, Durant said during what has been called "one of the greatest MVP acceptance speeches of all time."
"There were times when finances were a little tight," Pratt admitted. "I didn't make a lot of money."
Pratt worked several jobs, the longest as a mail handler in the postal service.
"I was 21 with two small children," she said. "I had to figure out how we were going to do this, how we were going to make it. I decided early on that my desires and wants and even needs came second to what they needed and wanted. That was my mindset."
Pratt and her husband divorced shortly after Durant was born.
"We were very young, immature," she recalled. "Really not understanding what being a family was. So we split up and I did the best I could."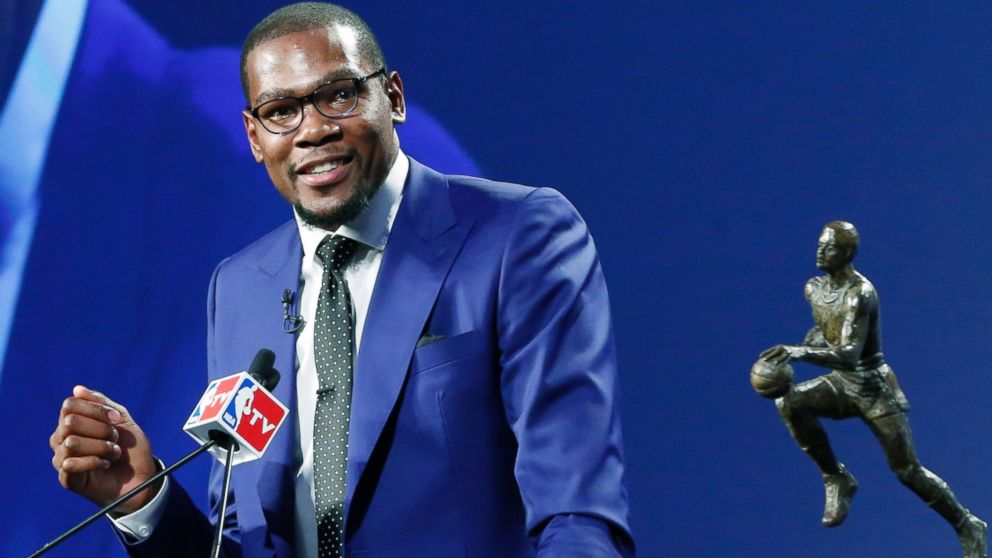 Pratt, who friends know as "Mama Durant," said she sacrificed her personal life to never miss a second of family time with her boys.
"I came home every night to prepare dinner, I took them to school, I celebrated birthdays," she said.
Those sacrifices are what Durant said paved his path to sports stardom.
The 25-year-old recalled a poignant moment from his childhood during Tuesday's speech.
"One of the best memories I have is when we moved into our first apartment – no bed, no furniture," Durant said. "And we just all sat in the living room and just hugged each other. Because we thought we had made it. When something good happens to you – I don't know about you guys, but I tend to look back to what brought me here."
His mom was shocked he remembered that.
"I can look back and see that moment," she said. "We're an extremely close family."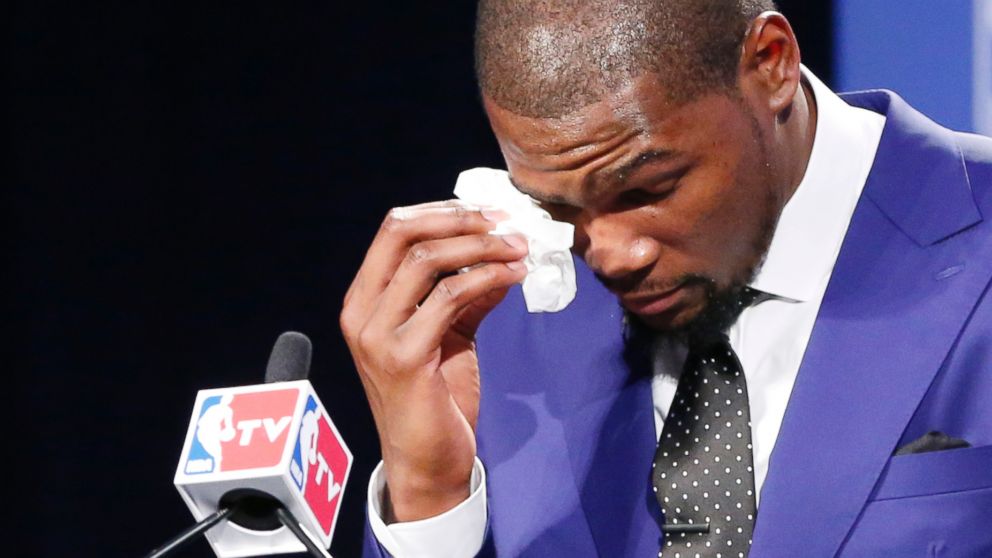 Now 46, Pratt is a public speaker, often spotted on the sidelines at Durant's games.
"Sometimes Kevin speaks to me through his eyes," she said. "And I can see that there is love for the game in his eyes, the excitement, and also I see times when he is thinking too much or worried about something."
For that, she's been called his secret weapon -- a good luck charm to boost her son's spirits before the buzzer goes off.
In Durant's words, she's the "real MVP."