Milwaukee Brewers pitcher Josh Hader will be required to undergo sensitivity training after a number of offensive tweets he wrote before he was drafted recently resurfaced, Major League Baseball said in a statement.
Hader, 24, tweeted various racist, misogynist and homophobic tweets in 2011 and 2012. All of the tweets circulating online appear to have come before he was drafted to the majors in June 2012, and Hader was 17 and 18 years old at the time he wrote many of the tweets.
MLB has described the tweets as "highly offensive and hurtful language."
"During last night's game we became aware of Mr. Hader's unacceptable social media comments in years past and have since been in communication with the Brewers regarding our shared concerns," MLB said in a statement. "After the game, Mr. Hader took the necessary step of expressing remorse for his highly offensive and hurtful language, which fails to represent the values of our game and our expectations for all those who are a part of it. The Office of the Commissioner will require sensitivity training for Mr. Hader and participation in MLB's diversity and inclusion initiatives."
Hader apologized following Tuesday night's All-Star Game after a number of offensive old tweets from his account surfaced earlier in the evening.
"As a child I was immature and obviously I said some stuff that was inexcusable," Hader told reporters in the locker room after the game. "That doesn't reflect on who I am as a person today.
"There's no excuse for what was said and, ya know, I'm deeply sorry for what I've said," he added.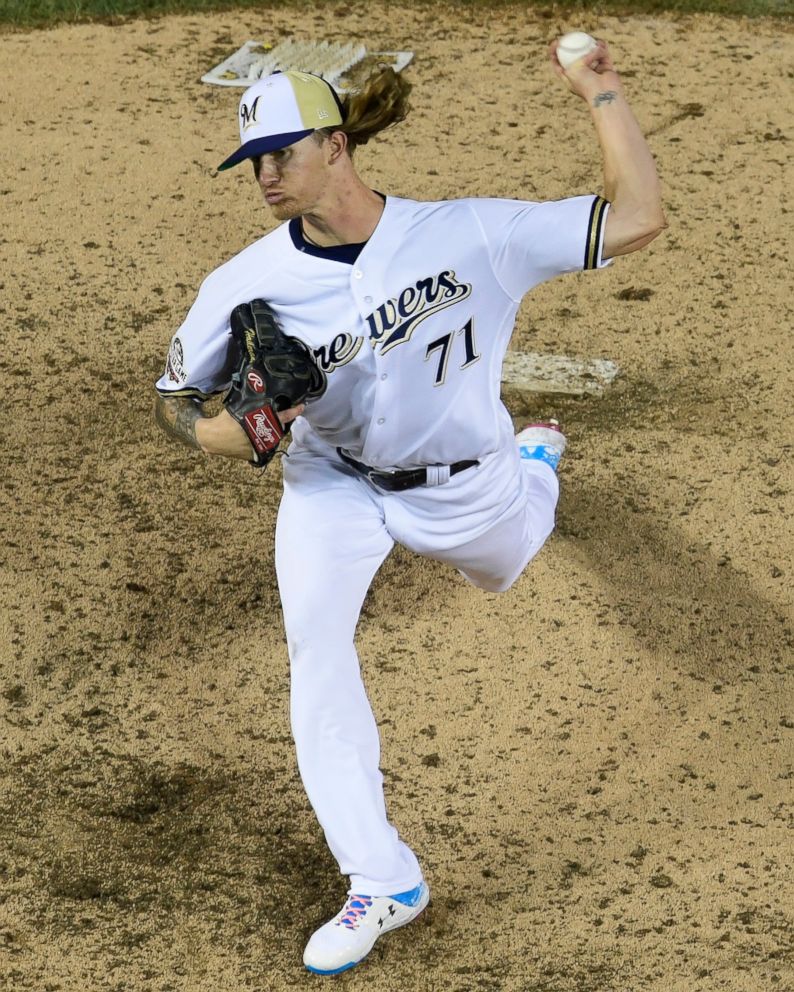 At least one tweet included the N-word, while another said, "I hate gay people." Hader's account is now verified, though it wasn't at the time of the offensive tweets.
The pitcher told reporters after the game he was not aware of the old tweets resurfacing before taking the field, and only found out when he returned to the locker room and his "phone was blowing up" with messages from people.
Hader's name was in the top-2 trending topics on Twitter throughout Tuesday night, often trailing only the hashtag for the game itself.
He said he didn't know the context of the tweets, didn't remember specifics and hadn't even seen them yet when speaking to reporters.
"I'm sure there were some lyrics, rap lyrics, being tweeted," Hader told reporters. "I really don't know what all is out there."
"I was just trying to understand the situation. ... That's one of the reasons I didn't want social media," Milwaukee Brewers outfielder and teammate Lorenzo Cain said. "We always get in trouble for things you said when you were younger. We'll move on from it."
Hader struggled in the All-Star Game, his first as a player, giving up three runs and four hits in 0.1 inning. He has a 1.50 ERA and seven saves during the regular season.