— -- If you haven't heard of Mo'ne Davis, you will soon.
The 13-year-old pitching powerhouse led her Philadelphia Little League team to victory today in its first World Series match against the team from Nashville. She pitched her second complete shutout in a row, the first being the game that qualified her team for the series in Williamsport, Pennsylvania.
4 Things to Watch for in the Little League World Series
Girl Pitches Shutout to Lead Team to Little League World Series
"At first I was scared and nervous because there are so many people and this is my first time in Williamsport," David told ESPN after the game, which Philadelphia won 4-0.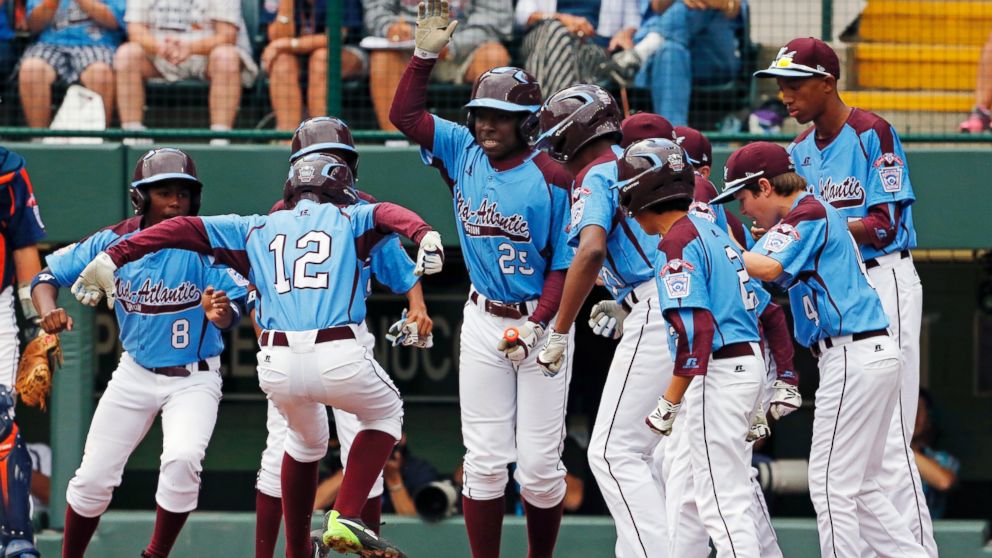 But on the field she seemed unfazed, throwing fastballs up to 70 miles per hour and bringing the crowd to its feet in the sixth inning, anxious for a better look at the unbelievable game. Maybe it's because Davis, who plays for the Taney Youth Baseball Association in Philadelphia, has already made history as the 18th girl to play in the Little League World Series.
Davis' mom LaKeisha McLean watched from the stands, telling ESPN she's "very proud" of her daughter and that the young star has a great relationship with her teammates.
"They actually protect her, and they actually look up to her -- nobody can bother Mo'ne when they're around," she said.
Davis, who keeps coins in her pocket for good luck during games, fist-bumped Nashville's pitcher, Blake Money, when they crossed on the field.
The Taney Dragons are the first team from Philadelphia to make it to the Little League World Series.