A new study has found that nearly half of Americans would be willing to pay for news on the Web, including via mobile devices. But they wouldn't pay much; an average of $3. Among the main reasons they are unwilling to pay more is that many of them are used to getting almost everything for free.
Tweeting the Shuttle Launch
NASA has invited 100 fans to watch the space shuttle Atlantis liftoff and tweet about it. The program is designed to help NASA build support for future space travel. The fans represent 21 states plus the District of Columbia, as well as five countries, including Morocco and New Zealand. The group won't be the only ones tweeting about the 11-day mission. One of the six crew members, Dr. Robert Satcher Jr, has been assigned the task of tweeting from orbit.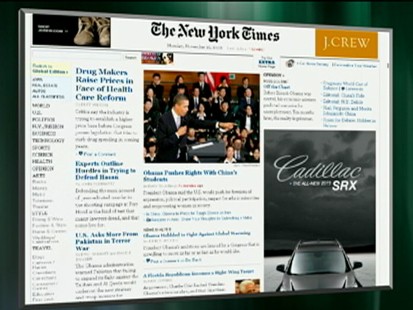 Dell's Smartphone
Dell is getting into the cell phone business but it's launching the phone overseas first. The Mini 3 will be available on China's biggest wireless carrier and then in Brazil later this year. The phone has a three-and-a-half-inch, high-definition touch screen, no physical keyboard, and runs on Google's Android operating system. Dell didn't say when it will launch in the United States.
1,000-Year DVD
DVDs don't last forever but some new technology could ensure your collection outlives you, and then some. A start-up company called Cranberry claims it has developed a DVD that can last a millennium without deteriorating. Most discs that you burn at home lose their data within a couple of decades.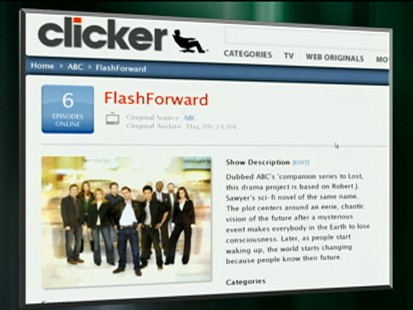 Music Videos on Facebook
Video may have killed the radio star but, now, Facebook is taking a shot at MTV. International music star Shakira is debuting her new music video on the social networking site this afternoon at 3:00 p.m. ET. The video for "Give It Up to Me" is one of the first to premiere on the site. Shakira will present the video live along with a short interview.
More From TechBytes:
Not All Hope Lost for Sidekick Users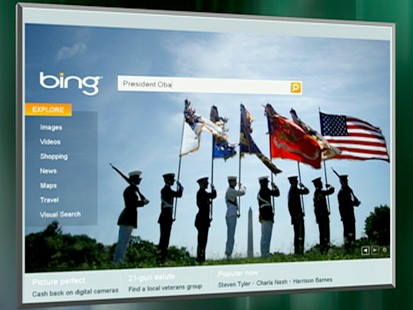 T-Mobile Users Lose Data
Microsoft to Offer Free Versions of New Office Program
Watch TV on the Go
Verizon Gets the Google Phone