Apple focused on big displays -- and even bigger medical applications -- introducing a revamped Apple Watch that doubles as a medical device and three new iPhones at its annual event today.
With its latest smartwatch, the company moves further into health. The Apple Watch Series 4 can be used to take an electrocardiogram, or ECG, to monitor heart rate abnormalities, Jeff Williams, Apple's chief operating officer announced.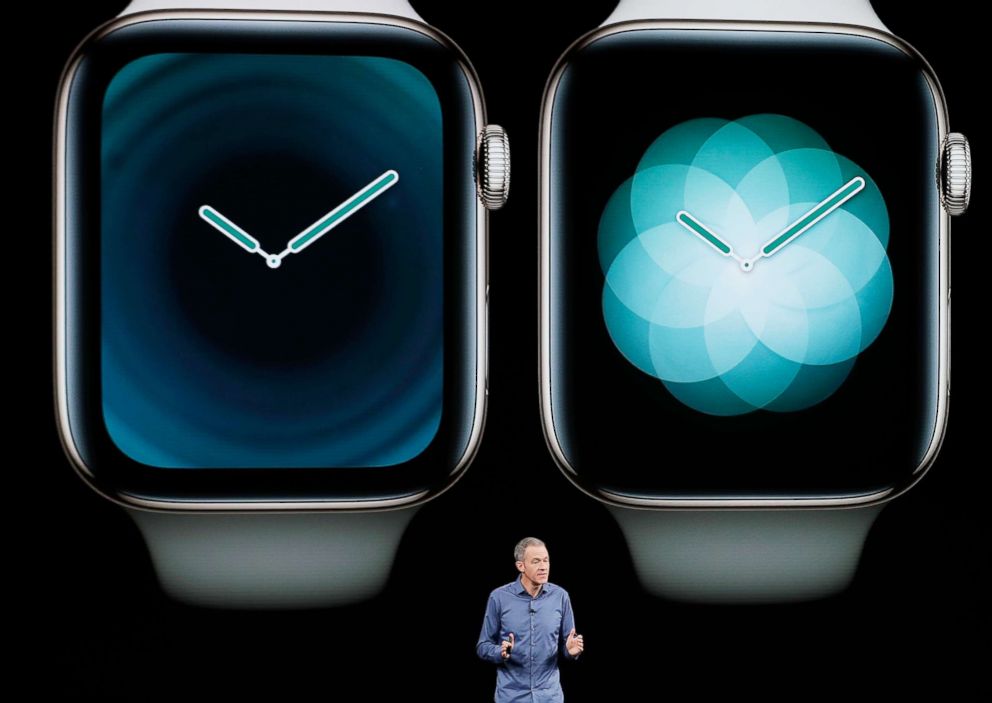 The company said it has obtained two Food and Drug Administration approvals for the watch as a medical device -- for the do-it-yourself ECG and for the monitoring of irregular heart rate, which can be a sign of atrial defibrillation that can lead to stroke and heart failure.
The American Heart Association's president Ivor J. Benjamin took the stage to talk about how devices that offer real-time heart information are "changing the way we practice medicine."
He said, "patients report symptoms that are absent during their medical visits," and that the device would help monitor symptoms during real-life activity.
The new watch can also detect falls and slips. If the wearer remains motionless for more than 60 seconds, it will send an alert to emergency services and start calling emergency contacts.
In aesthetic terms, the Apple Watch Series 4 is thinner, but has a larger screen. The new watch starts at $399 for GPS models, $499 for cellular -- which will be supported by 16 carriers -- and the Series 3 will sell at $279. Series 4 orders can start on Friday, Sept. 14 and will be available on Sept. 21. It comes in three finishes: Stainless, gold and black. The face displays include sophisticated fire, water and vapor backdrops.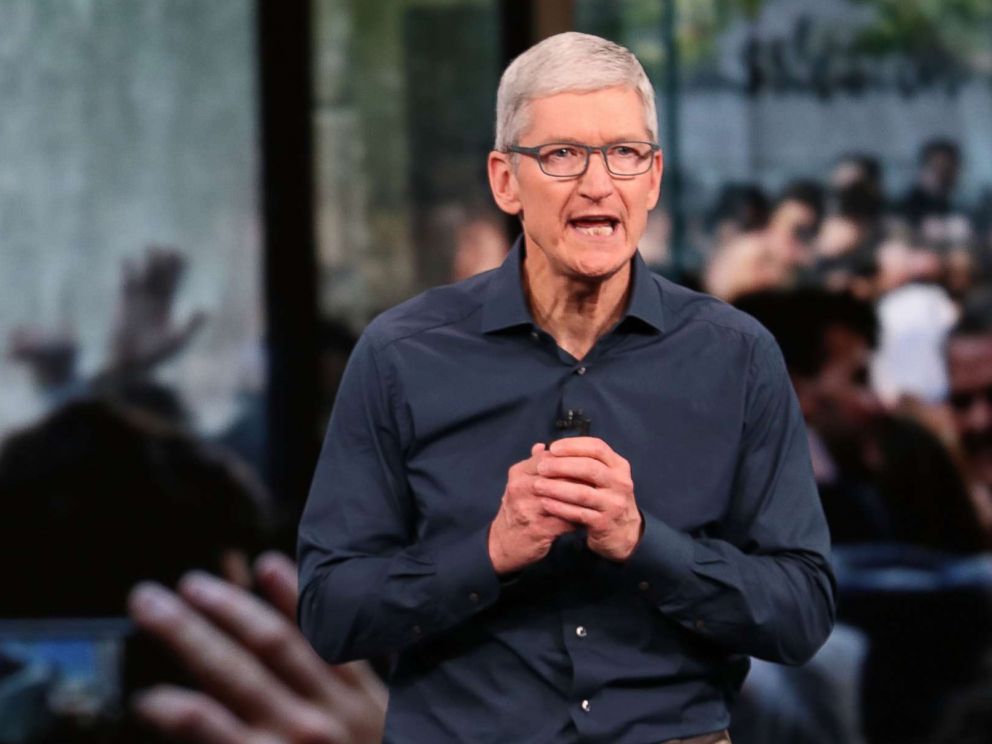 The order of the event -- showcasing Apple Watch first -- mirrored some of the immediate market reaction, which focused on breakthroughs with the smartwatch.
"The watch is usually not exciting, but it was the most exciting, this time," said Tuong H. Nguyen, senior principal analyst at Gartner, who covers Apple and Samsung. "For any wearable health vendor to overcome the FDA approval process, opens up huge opportunities for them. This watch becomes relevant to many more users."
"It moves from the luxury towards the essential and practical category," Nguyen added. "Instead of wearing some weird one-off thing that has limited functionality, you can wear the watch."
Asked if the watch could be covered by health insurance, Nguyen said, "That's the next big step -- to see how insurance will deal with them."
Apple also released three new versions of its signature phones: The iPhone XS, iPhone XS Max and iPhone XR, all with bigger display screens that extend to the edge of the phone and have ditched the home button. They will have improved photo and video features, with smart HDR technology and more depth-of-field. They feature the first 7-nanometer chip in a smartphone. Face ID will be faster, stereo sound will be wider and for travelers and customers who need two phone lines -- Dual SIM options.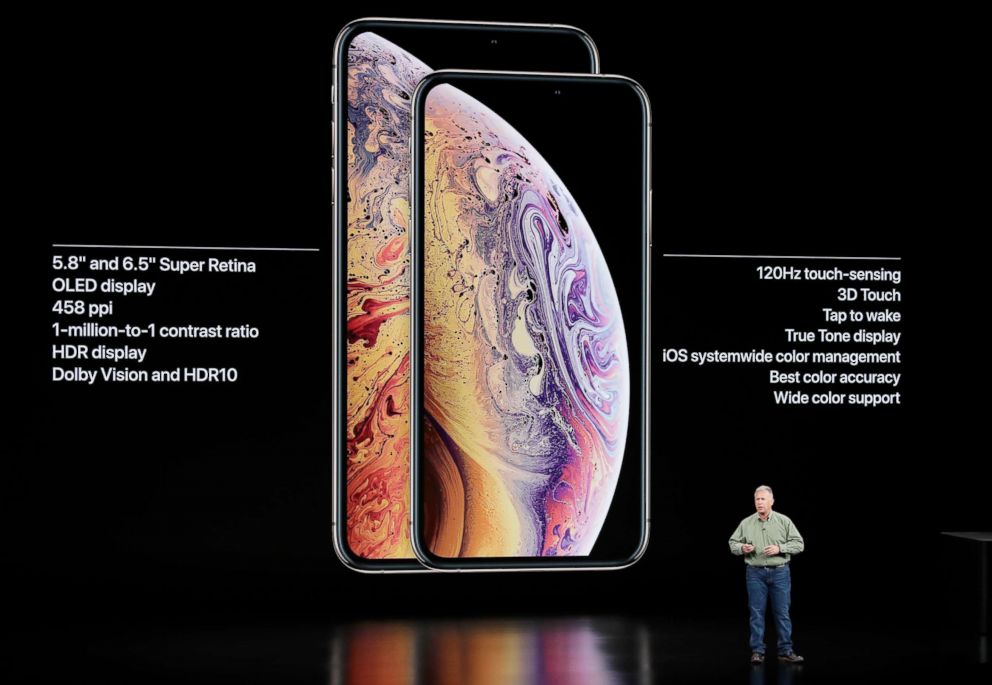 Apple first introduced the marquee phones, the Xs and the Xs Max. The Xs Max sports the biggest display in the iPhone universe with a 6.5-inch screen. The iPhone XS has a 5.8-inch screen. These new phones come in silver, black and a new gold finish and will be available for pre-order beginning Friday, Sept. 14 and in stores on Sept. 21. The storage options are 64 GB, 256 GB and 512 GB start at $1099 for the iPhone XS Max and $999 for the XS.
Apple also debuted the "affordable" iPhone XR, which start at $749 and can be ordered starting Oct. 19 and in stores from Oct. 26. It sports a 6.1 inch "liquid retina" display and will come in black, white, red, yellow, coral and blue with available storage at 64 GB, 128 GB and 256 GB.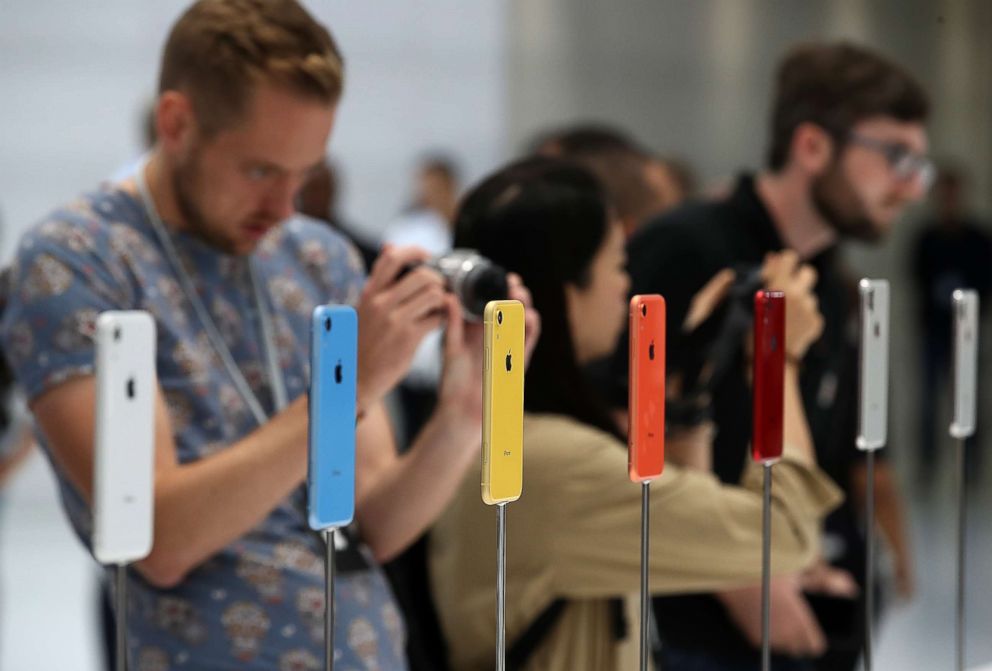 But the rollout of the phones may have been anticlimactic for Apple followers, Nguyen said.
"They teased a lot of features and glossed over them -- Siri Shortcuts, the quick reference to ARKit2 [augmented reality platform] ... then they got all technical, not the elaborate, glorious details like the extra bajillion megapixels that are going to blow your eyeballs off," Nguyen said, adding that these areas -- especially Siri, which is considered behind Amazon's Alexa and Google Home -- are where Apple trails its competitors.
ABC News' Bianca Seidman contributed to this report.