— -- The annual CES technology show is a time when we're given a glimpse into what the future could look like, new technology stars can be born and of course, zany ideas are celebrated.
"With 2.4 million square feet of space and so many categories from robotics to 3D printing to drones and driverless cars, there is a lot going on," Gary Shapiro, chief executive of the Consumer Technology Association told ABC News.
The 49th annual show, officially kicks off in Las Vegas on Wednesday, but ABC News has already checked out some new technology ahead of the event.
What will we be talking about when this week comes to a close? Here are some of the biggest standouts we've seen so far. Check back throughout the week as we uncover new products and ideas that could shape how we live in the future.
Spün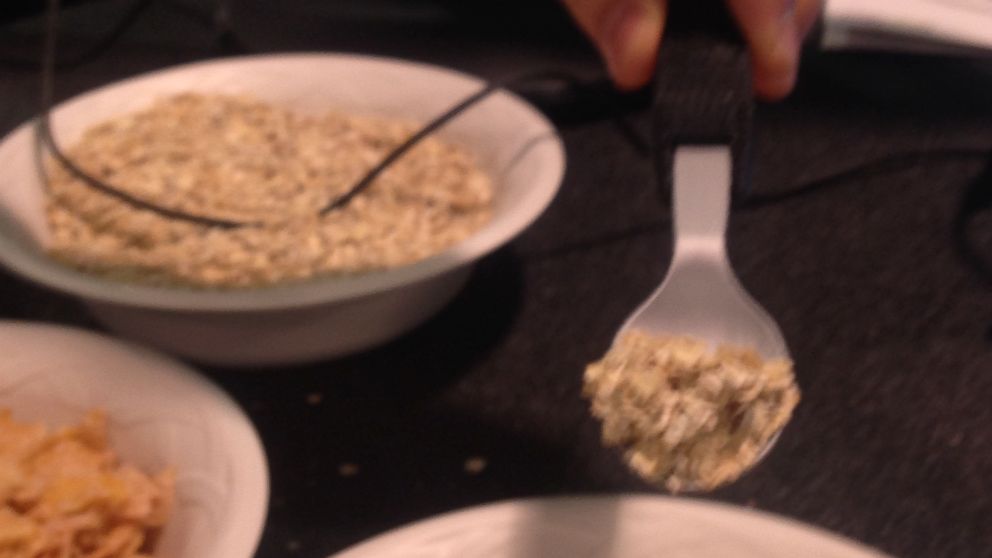 Spün -- which is launching in June -- may be a godsend for dieters or people who just want to eat more mindfully.
"By taking a picture, it identifies the food on your plate and then you start eating," Rayan Najeeb, one of the co-founders of Spün, told ABC News.
For $75, customers get a smart handle with three attachments (for a spoon or fork) and then two recyclable heads that can also be used. Everything works in tandem with an app, that lets a person eating how many calories are in that bite of food they're eating -- and how they break down between carbohydrates, fats and protein.
"It can also act as a pacer to let you know if you're eating too fast and lets you know if you have room for dessert," Najeeb said.
Oliba
French start-up Oliba has created an adorable smart owl that can be attached to a child's favorite toy, ensuring they never misplace it. An accompanying app can allow a parent to ping the toy -- which will make a hooting sound so it can easily be found.
The device also acts as a nightlight and audio storyteller -- even giving parents the chance to record a message their child can listen to any time.
Experience What the Aging Process Would Feel Like
Want to know what you'll look like in 30 years? Take a look at your parents. Want to know what you'll feel like then? Put on the super smart suits from the team at Applied Minds. An Oculus virtual reality headset lets the wearer experience what it's like to drive with cataracts and glaucoma, and the auditory experience shows how hearing can deteriorate.
The kicker -- attempting a run on a treadmill. ABC News watched as a healthy, young participant struggled with simulated joint and mobility issues that slowed him down.
Intel's Real Sense Technology
The chip-maker put the spotlight this year on its Real Sense technology, which allows computers to map an environment in real time and react to it. Intel included the technology in Segway's Advanced Personal Robots, which allows for a riding experience and acts as a butler. A race car driving experience using Real Sense showed movements on the screen, following every time as the driver turned their head.
Self-Driving Car 'Brain'
Chipmaker NVIDIA showed off another super-powered computer called the Drive PX2, which is designed to be the brain inside of self-driving cars. The car is about the size of a lunch box, the computer can process 8 teraflops, which by comparison, the company said is the equivalent strength of 150 MacBook Pro computers. It was also announced, Volvo will be the first company to test the computer with a fleet of self-driving cars hitting the road next year.
The company said the super-smart computer will let cars use deep learning, meaning they learn from their experiences and get smarter. This will let the autonomous cars of the future be better prepared to anticipate and avoid threats that could lead to accidents.
Faraday Future
Faraday Future, the mysterious company that has spent the past year and a half operating in stealth-mode, revealed its big project here Monday night, unveiling a new car called the FFZERO1 concept.
Billed as a "high performance electric dream car," the FFZERO1 packs 1,000 horsepower and the ability to act like "an extreme tablet on wheels."
Like most concept cars, the FFZERO1 looks as though it would belong more on a race track than the main road. The show Monday night was simply about introducing the company's technology to the world and ultimately, building hype for a product the company hopes will drive the automotive industry toward a technologically limitless and environmental-friendly future.
Read More on Faraday Future here.
Fitbit Blaze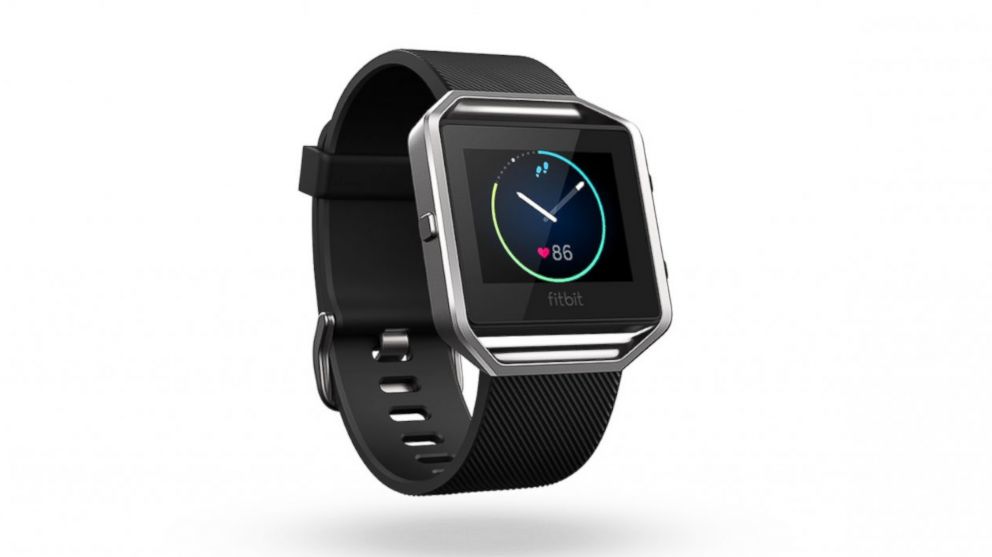 Fitbit -- one of the companies dominating the fitness tracking market -- showed off a new wearable that looks a lot more like a smartwatch than its previous offerings. The Fitbit Blaze is aimed at style-conscious consumers who want to track the usual fitness metrics but also has other capabilities, such as reading text messages, answering calls, viewing their calendar and controlling the music on a paired smartphone.
Also new is a digital personal trainer on the screen, a person that can provide instructions for workouts, along with animated images showing how a move is done. The Fitbit Blaze will begin shipping in March at a $199 price point. Additional watch bands are available starting at $29.
While the Blaze won't have the rich app ecosystem Apple Watch owners enjoy, the wearable does cost $150 less, making it ideal for people who are just looking for a stylish wearable fitness offering and daily communication capabilities.
Samsung's Smart Refrigerator
The refrigerator of the past had magnets for hanging report cards, notes and photos. Samsung has re-invented the idea for 2016 with a smart four-door refrigerator equipped with a 21.5-inch Android touchscreen for posting the same types of items digitally. The futuristic fridge also includes a camera on the inside, which the company said in a translated press release, could be ideal for people on a grocery run or who need to remotely check whether they have an ingredient. The refrigerator will be available in spring 2016.