— -- Google revealed today plans to trade in its nondescript Mountain View, California, headquarters for a proposed new office worthy of a big budget Hollywood science fiction film.
The plan, which was created by Danish architect Bjarke Ingels at BIG and Thomas Heatherwick at Heatherwick Studio in London, includes glass canopies to allow light and air into the buildings.
The plans for developing the North Bayshore area were submitted today to the Mountain View city council for consideration and were posted online, alongside a nearly ten-minute video detailing the project.
Only a futuristic multi-billion dollar company like Google would consider being able to physically move a building -- but it's one of the cornerstones of the project.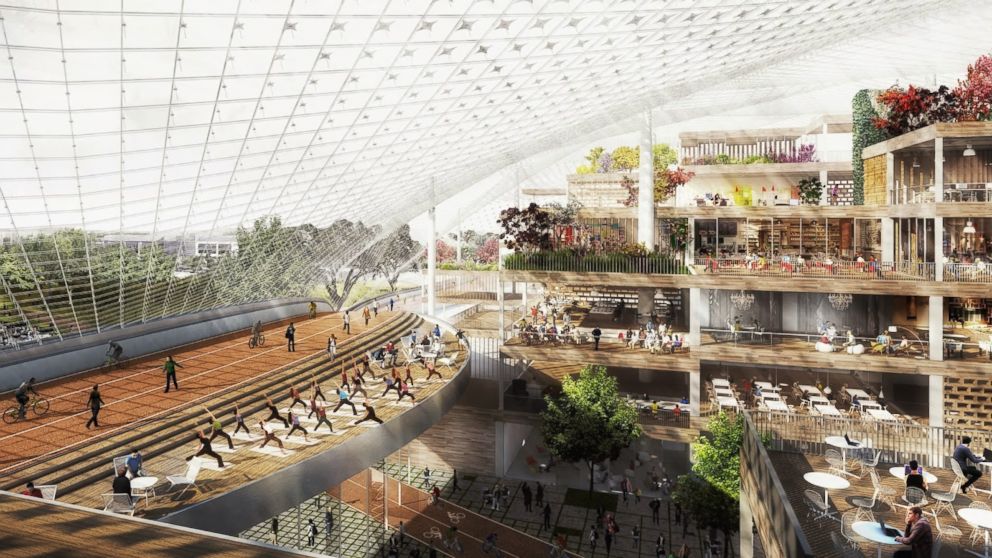 Under the glass canopies, lightweight block-like structures that comprise rooms can be re-arranged like pieces of furniture, allowing Google to seamlessly adjust to its staffing needs.
While the buildings will increase Google's office square footage, the plan is to also open the campus up to the community to create a lively neighborhood feel with retail, restaurants and bicycle paths.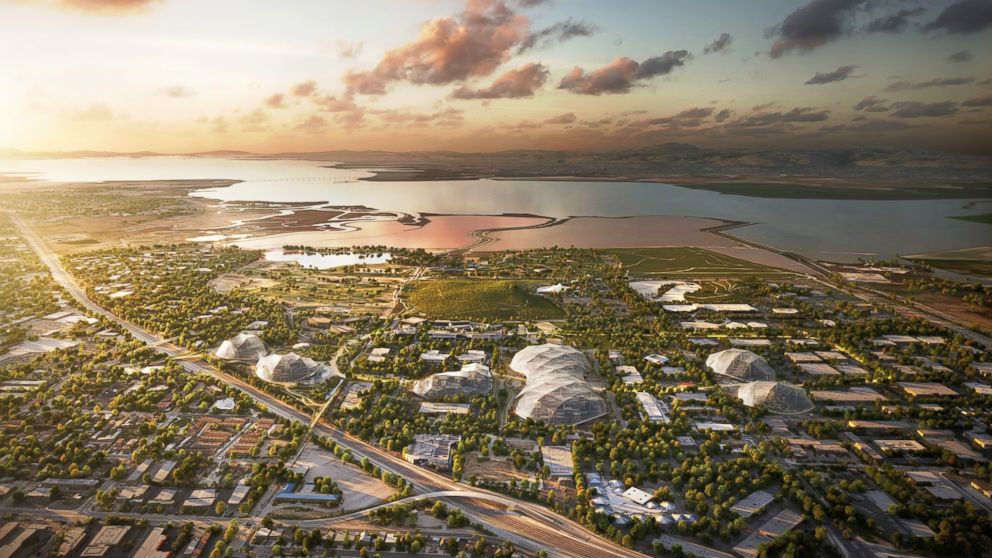 "We're really making sure that we make spaces very open and accessible so it's just not for Googlers, but it's for anyone who lives in the area to come by," David Radcliffe of Google said in the video.
Mountain View City Councilman Lenny Siegel told ABC News he is concerned about the traffic flow in Mountain View and the housing supply -- two factors he will have to consider as he evaluates Google's plan.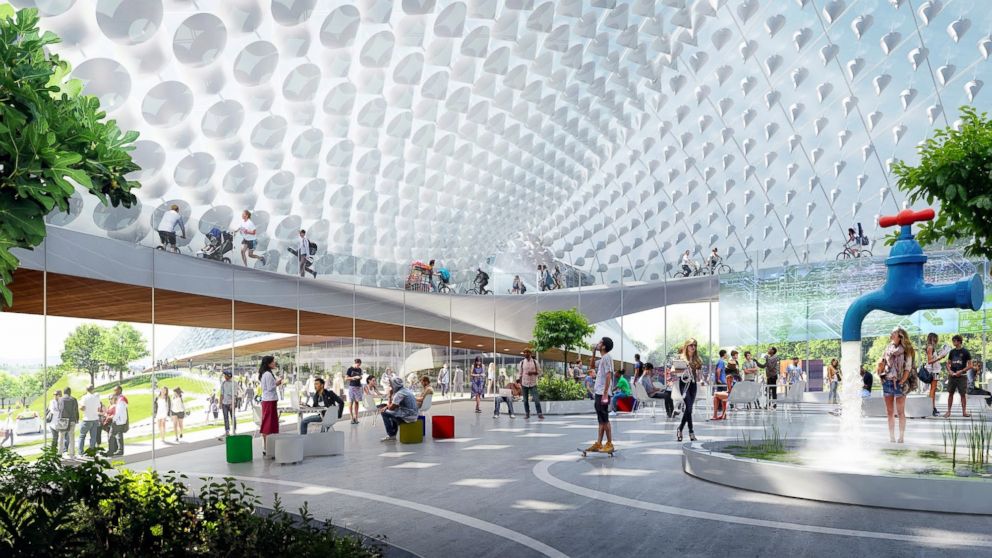 "Having wonderful new buildings with lots of well-paid employees sounds great, but it effects our housing supply and transportation," he said.
It will likely take more than one year for the proposal to be evaluated and approved and it was unclear how long it would take to make Google's dream office space a reality.
One thing is for certain, though: Google has come a long way since it started in a garage.