— -- Apple's event in Cupertino, California, today was jam packed with product announcements, a hilarious phone call with Stephen Colbert, and new details about the Apple Watch.
Apple CEO Tim Cook -- who introduced the iPhone 6 and iPhone 6 Plus last month -- kicked off the event at the company's Cupertino campus today, letting the world know that Apple wasn't done yet for 2014.
"We have a few more things to share with you before we close out the year," he said.
Here's a cheat sheet to the new iPad and everything else the happened today at the Apple event.
New iPads
The iPad Air 2, Apple's thinnest tablet ever, was introduced today.
"Can you even see it?" Cook joked as he showed off the 6.1 mm thin tablet.
Phil Schiller, Apple's senior vice president of marketing, the iPad Air 2 is "the best tablet display you've ever seen and the thinnest tablet, but there is so much more that makes the iPad Air great."
The iPad Air 2 runs on an A8X chip packed with a whopping 3 billion transistors, making it faster than ever.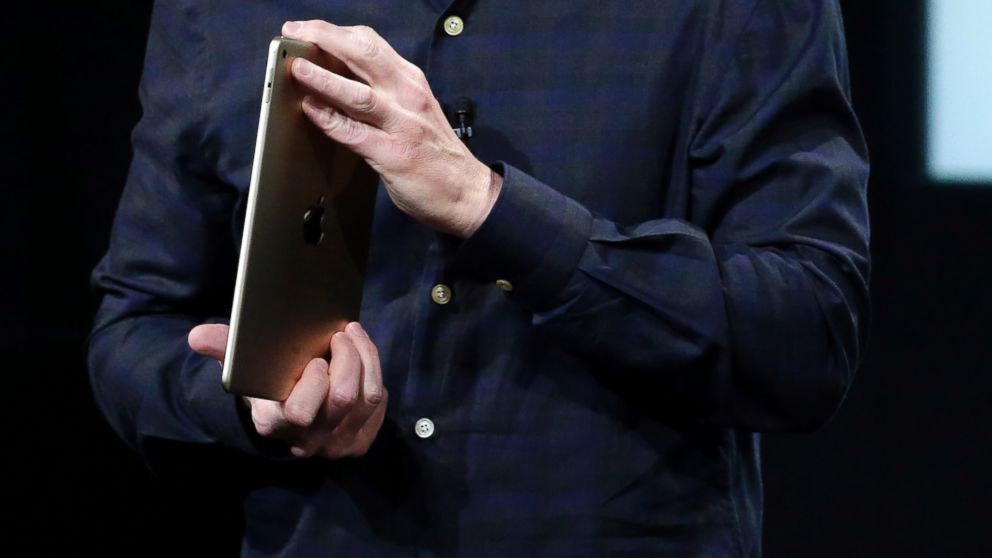 The Lowdown on Price, When You Can Get a New iPad
Coming in silver, space gray and gold, the iPad Air 2 starts at $499 for 16 GB, $599 for 64 GB and $699 for 128 GB.
The iPad Mini 3 was also unveiled today and includes Touch ID capabilities. The device starts at $399.
Pre-orders for both new iPads begin on Friday and are expected to ship next week, according to Apple.
Apple Keeps Trying to Make iPad Photography a Thing
There's always that one person in the audience who holds up their iPad to take photos and blocks the view. Apple is still proud of their iPad cameras and wants you to use them.
Schiller proudly showed off the sleek iPad Air 2 and its improved cameras for taking even more vibrant photos.
"Is that taxidermy or is it alive?" Schiller joked as he showed a colorful picture of a bird, taken from the camera of the iPad Air 2.
Apple Watch Is Still a Tease
There's still no official release date for the Apple Watch.
"Apple watch will be shipping early next year, and every day I look forward to that day," Cook said to laughs. As it stands now, the Apple Watch will ship in Early 2015.
The one piece of Apple Watch news that Cook could report: Apple is rolling out its Watch Kit next month to developers, who will be able to run wild dreaming up new experiences for the device.
Stephen Colbert
Stephen Colbert made a hilarious cameo -- via phone -- at the event. Apple's senior vice president of software, Craig Federighi, gave Colbert, the company's "Chief of Secrecy" a call to demonstrate the inter-connectivity between Apple's products.
"Hello Red Delicious, this is Granny Smith, over," Federighi said.
After a little more convincing, Colbert told him the "line is secure." The comedian also requested a new title, "Supreme Allied Commander of Super Secrecy."
Colbert signed off the call by telling Federighi to hurry up and send out the Apple Watch, saying he's "jonesing" for some new jewelry. We're with you, Stephen.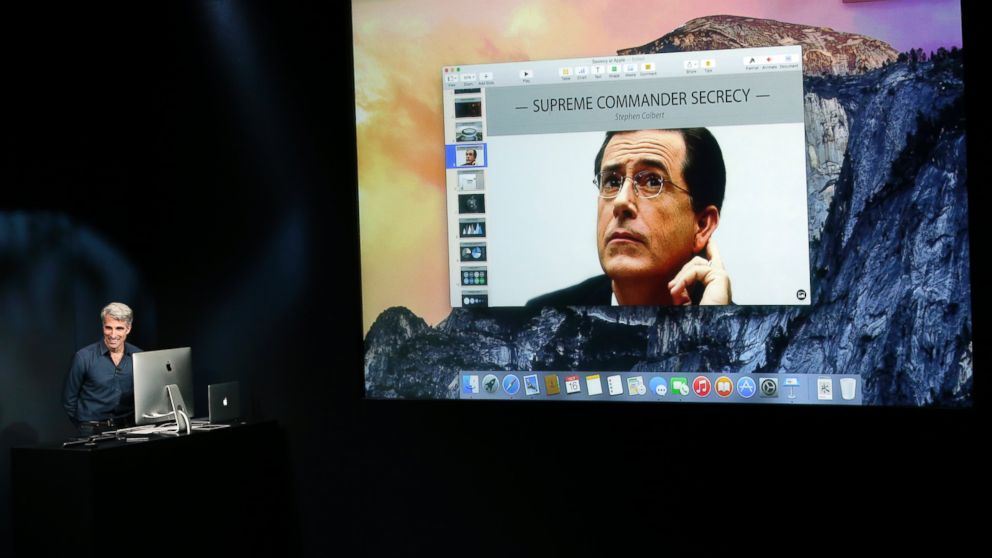 Apple Pay Is Coming on Monday
Get ready to tap your iPhone 6 or iPhone 6 Plus everywhere to pay for groceries or that burger in the McDonald's drive-thru.
Apple CEO Tim Cook announced today that Apple Pay -- the company's mobile payments system -- will launch in the United States on Monday with an iOS 8.1 update.
The service will also work on the new iPad Air 2 and iPad Mini 3 devices, which were unveiled today -- making it even easier to make those online impulse buys.
Sticker Shock: New Mac
The new 27-inch Mac costs a cool $2,499, but wait until you see how pretty the display is.
The desktop boasts Retina 5K display and is packed with a whopping 14.7 million pixels, which make text sharper, photos more vibrant and videos even more life-like.
Schiller called the computer "the most insanely great Mac we have ever made."
The 27-inch iMac with Retina 5K Display begins shipping today.
An updated Mac mini packed with faster Wi-Fi, the latest operating system and other top-of-the-line technology was also unveiled. There was also more welcome news: The Mac mini will start at a lower price of $499.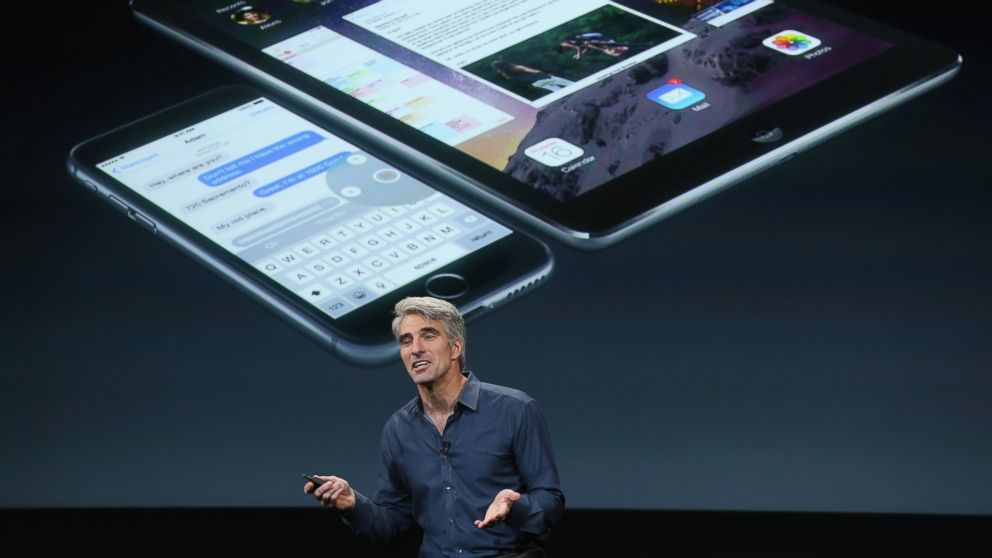 Yosemite
Apple is finally letting everyone download its latest and prettiest Mac operating system.
OS X Yosemite, the operating system Apple showed off earlier this summer, is now available in the Mac Store. The free download is not only more "powerful" than ever, according to Apple, but it's expected to enhance the relationship between a user's Mac and iOS devices.
The operating system has a handy notifications panel and boasts a super powered Safari browser, among a slew of other features to enhance user experience.