— -- Humans could set foot on Mars within the next 10 years -- at least if SpaceX CEO Elon Musk has his way.
The billionaire entrepreneur, who also happens to be the CEO of Tesla Motors, chairman of renewable energy company Solar City and co-founder of PayPal, today unveiled his ambitious plan for colonizing the Red Planet.
His concept -- which he offhandedly admits amounts to a "fairly significant technical challenge" (it is rocket science, after all) -- involves building and launching a 400-foot carbon-fiber spacecraft, sending a reusable rocket to refuel it mid-orbit, then deploying the spaceship's built-in solar array and sending it off on a 3- to 4-month journey to Mars, only to be refueled by methane gas produced on Mars and sent back to Earth.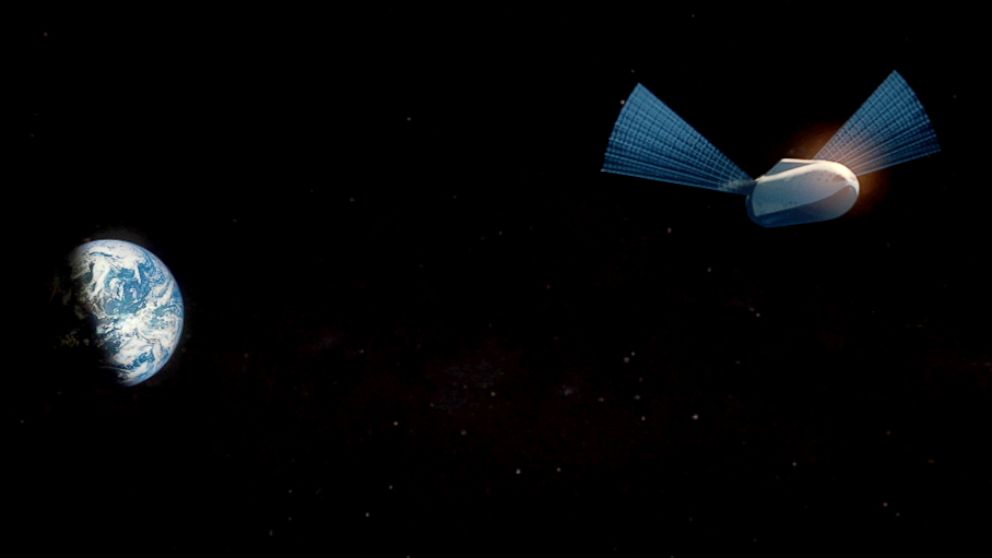 Musk's so-called "interplanetary transport system" is designed to dramatically reduce the cost of the trip, currently estimated at around $10 billion per person, to just $200,000 or so per person, the 45-year-old explained at the International Astronautical Congress in Guadalajara, Mexico. Eventually, he hopes to build up a "fleet" of 1,000 or more, each carrying 100 to 200 passengers bound for a new life on Mars.
In Musk's view, a self-sustaining Martian city could serve as humankind's insurance policy against a "doomsday event" which could out intelligent life on our home planet.
But for those first intrepid explorers -- who Musk has repeatedly compared to America's early colonists -- the trip will be a perilous one.
"Basically, are you prepared to die?" Musk asked. "If that's okay, you know, you're a candidate for going."
Once you get over the fear of death, of course, "it'd be, like, really fun to go!" Musk said, noting that his plan includes movie screenings and lectures en route.
Eventually, SpaceX wants to send a million people to Mars, a feat Musk believes they could achieve within about 100 years of the first manned mission, which could be launched as early as 2024.
Building such a complex system will cost a lot of money -- so much that Musk hasn't yet named a dollar figure. But funding the dream is the main reason Musk is "personally accumulating assets," he said -- and once they make some progress, he hopes public support will "snowball."
(Today's announcement, however, comes just weeks after a high-profile, dramatic explosion on the launch pad in Cape Canaveral, which destroyed one of SpaceX's Falcon 9 rockets and its payload. The company has since said a helium system breach is likely to blame for the "anomaly," and announced it would return to flight as early as November.)
Travel to Mars "would be an incredible adventure," Musk mused. "I think it would be the most inspiring thing that I could possibly imagine."
ABC News' Becky Perlow contributed to this report.