This Toxic Lake of Black Sludge Is the Result of Mining to Create Our Tech Gadgets
"It's just really disturbing," says a writer who visited the artificial lake.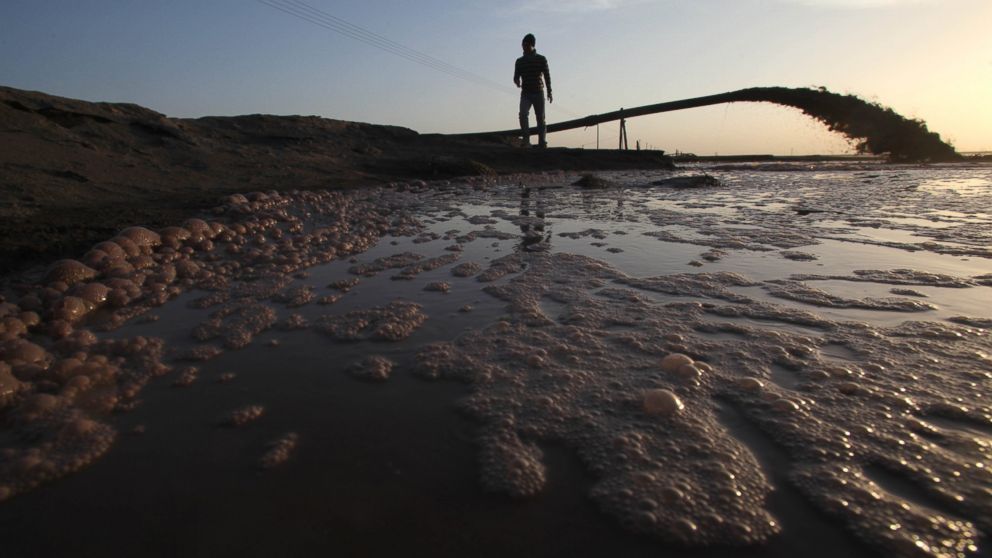 — -- There's a little-known lake about 5.5 miles in diameter in Inner Mongolia, China, but it's not the kind that offers prime waterfront real estate.
This lake is toxic -- made entirely of black sludge and dangerous chemicals.
"The artificial lake is a creation of the waste byproducts of rare earth mining, which retrieves essential minerals needed to create a lot of our tech gadgets," British writer Tim Maughan told ABC News today. Maughan originally wrote about the lake in a feature for the BBC.
"Our lust for things like smartphones, flat-screen televisions and ironically, even 'green technology,' is what's created this lake," Maughan said. "It's just really disturbing."
Maughan said he discovered the lake last August while on an investigatory trip led by a group of "nomadic" architects and designers called Unknown Fields.
Liam Young, who runs Unknown Fields along with Kate Davies, told ABC News the group goes on numerous expeditions because they "think it is critical to travel to these places and document them, so that in turn, we might be able to design or consume our gadgets differently."
On this particular expedition, the group was travelling backwards through spots on the global supply chain for consumer goods made in China transported to our homes in the Western world, Maughan said, adding the Baogang Steel and Rare Earth complex was their last stop."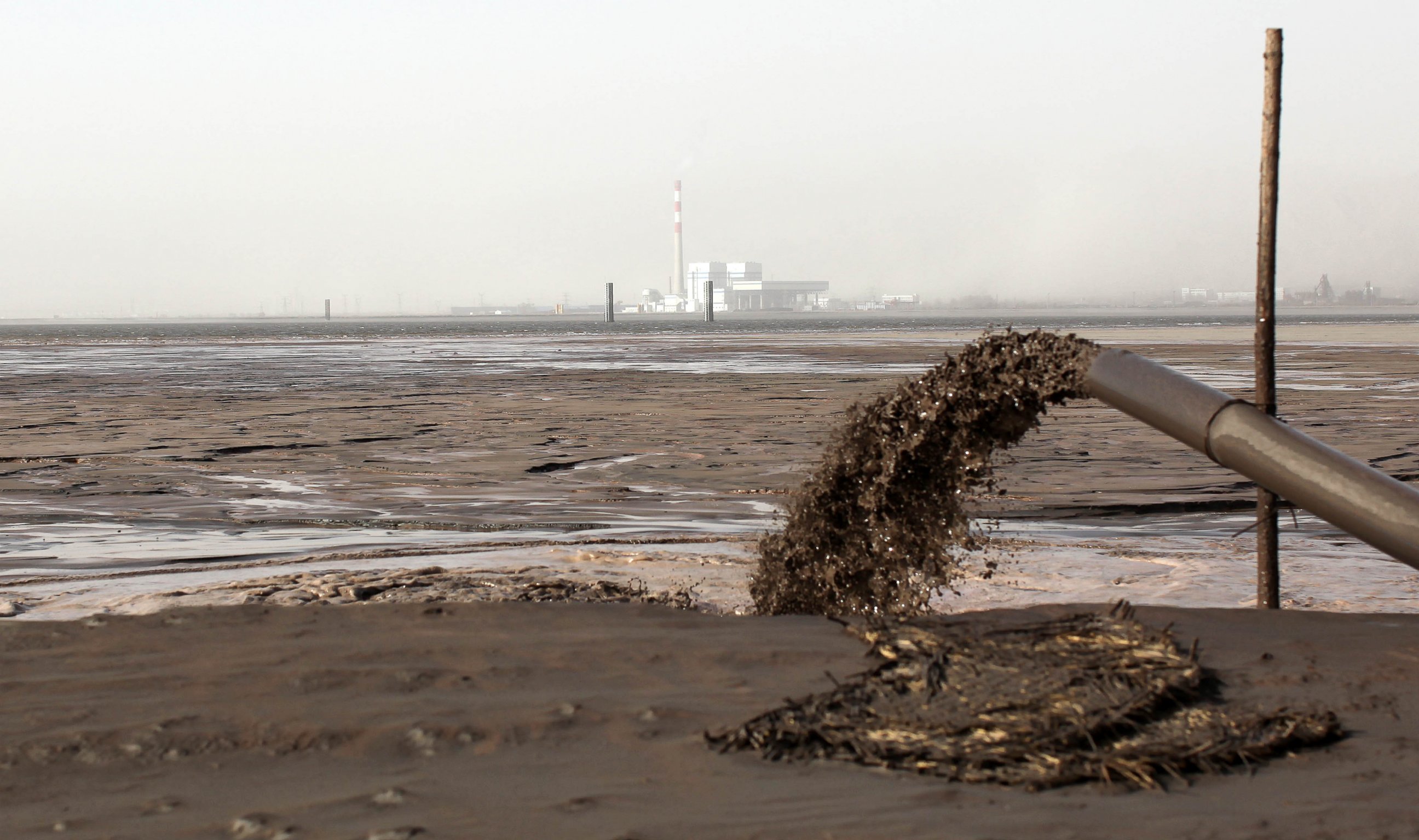 "We drove along a dirt road which wasn't guarded, climbed a huge black mound about three to four stories high and got to the shore of the lake," Maughan said. "There were hundreds of these black pipes through which sludge was coming from."
All one could see on the toxic lake's horizon were refineries and towers of factory buildings, Maughan added, saying that many of the factories in the area processed minerals such as the kinds needed to make microphones, earbuds and make our smartphone and tablet screens shiny.
"And the weird irony was that a lot of this byproduct waste was also the result of processes used to create so-called 'green technology' like wind turbines and electric motors in electric cars," Maughan said.
The vast sludge lake can even be seen on Google Maps.
Maughan said the trip has made him feel conflicted about the constant technology being thrown at us.
"I'm as guilty as anyone lusting after this stuff," he said. "Short-term, I think some ways to stop the demand for this is just not upgrading as frequently as we do. There's really no reason any of these devices shouldn't last us at least five years if not more, so we don't have to upgrade every year."
Long-term, Maughan said he thinks we need to find a better way of producing these materials so they're less harmful to the people who make them and to the environment.
"I just don't think it's right we're outsourcing this production to people who are willing to work 16-hour days at such low pay just so we can get this technology for cheap," he said.