— -- Russia-linked ads, bitcoin's surge and Apple's new class of smartphones were only a few of the history-making moments that elicited institutional changes and sparked questions about policies and the future of innovation.
Here are five of the most notable headlines in tech news for 2017:
Facebook versus Russian-linked ads
"Most of what's happening isn't with ads ..."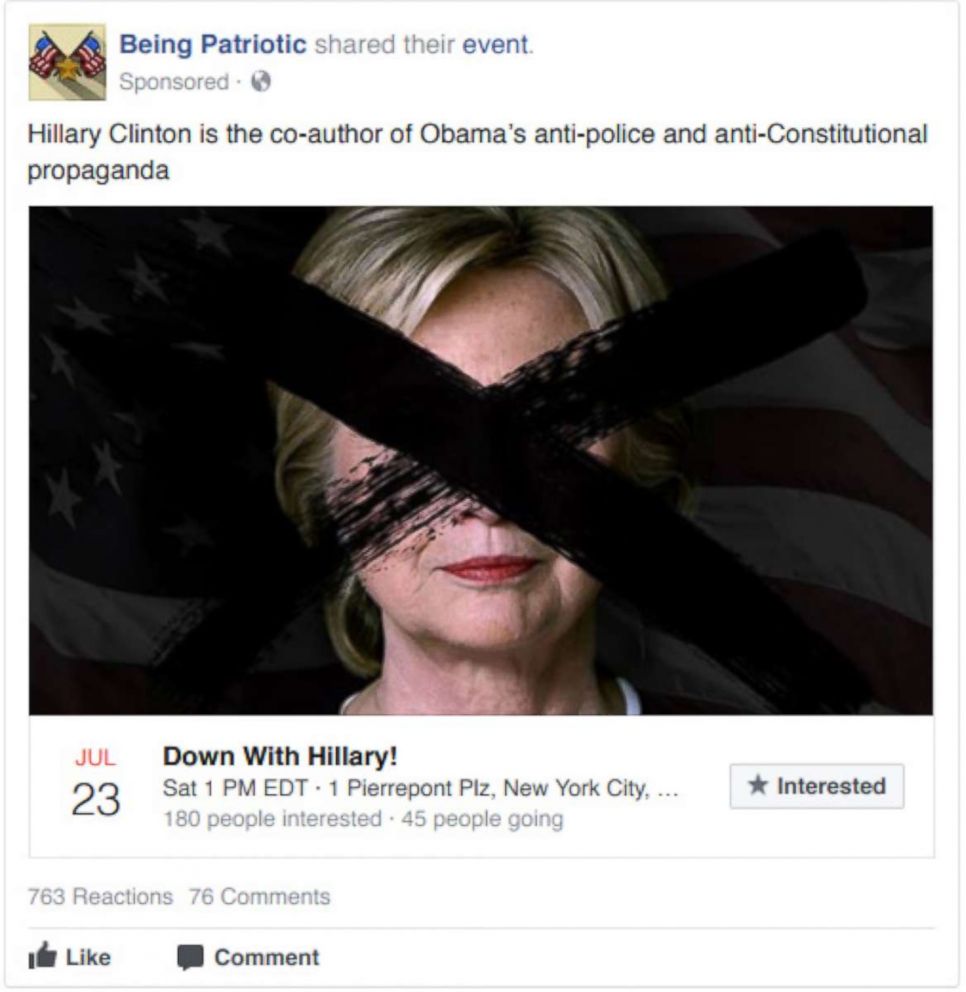 As the investigation into potential collusion between the Trump campaign and Russia heated up, social media giant Facebook was pulled into the courtroom in October over advertisements purchased by a Russian troll farm.
Facebook said that the Russian-linked content may have reached 126 million Americans with roughly 3,000 ads purchased for over $100,000 by troll farm Internet Research Agency.
These ads are not the only example of falsehoods created online by the Kremlin, said Bret Schafer, the communications coordinator from the Alliance for Securing Democracy at the German Marshall Fund of the U.S.
"When we are talking about the Kremlin's influence online, most of what's happening isn't with ads, it's with bots and trolls setting up fake pages and accounts to create mistrust and division," said Schafer.
The ads promoted fake Facebook pages, which produced the 80,000 pieces of content between January 2015 and August 2017.
Twitter said it uncovered 2,752 accounts linked to the Internet Research Agency.
"The hearing regarding the ads is an important first step, but there's more to it," said Schafer.
Facebook told the committee it plans to add 10,000 employees to its security team by 2018 and increase levels of advertising transparency, including an archive of ads for federal elections.
Facebook has since released other measures to combat fake ads, like a portal that allows users to see if they've liked or followed accounts connected to the Internet Safety Agency.
Facebook has not responded to ABC News' request for comment.
Apple's iPhone X release
"It's a game-changing release"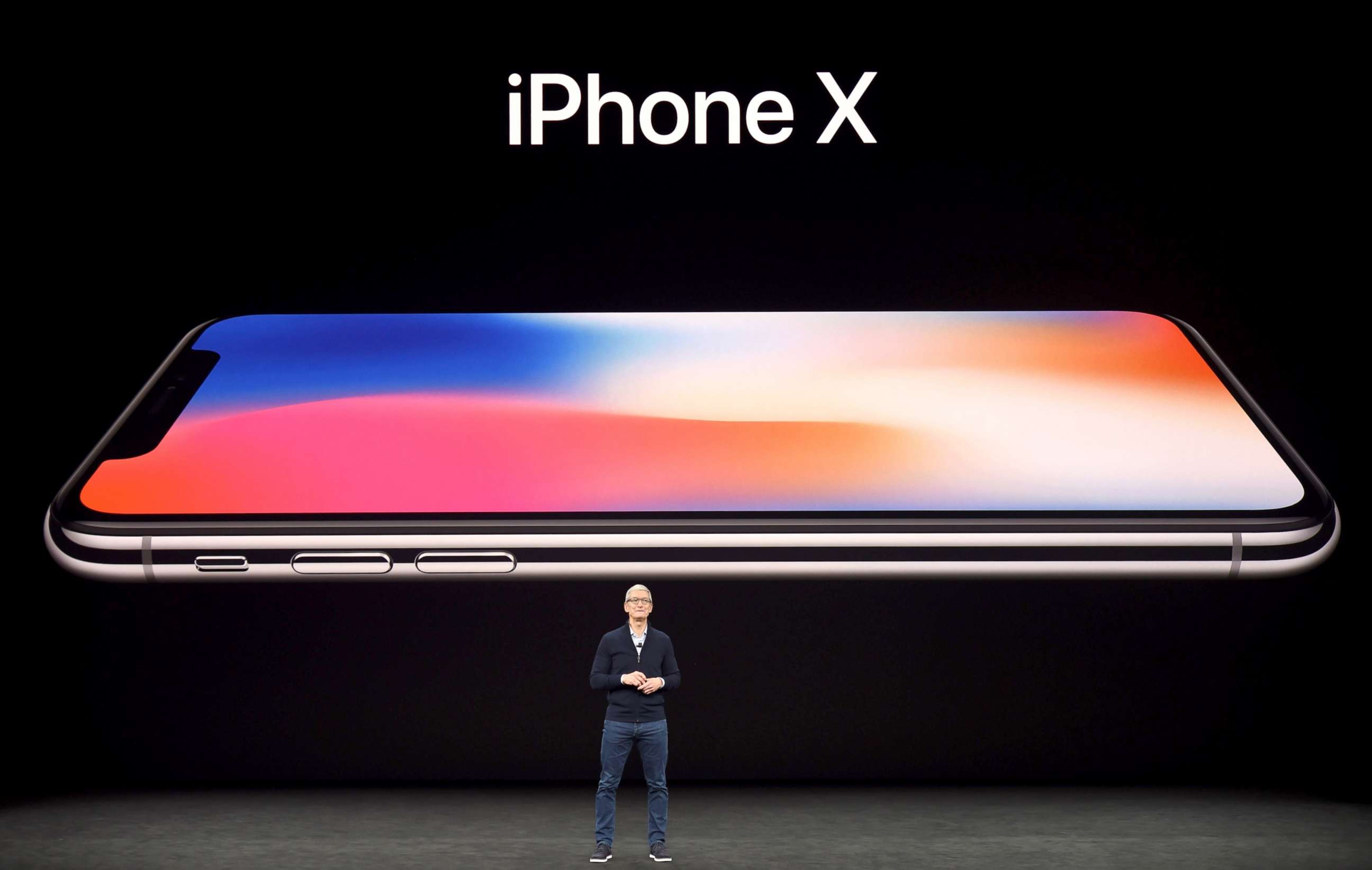 Apple CEO Tim Cook took the stage at the new Steve Jobs Theater in Cupertino, California, to unveil one of the most innovative products of the year -- the iPhone X.
Cook called it the "biggest leap forward since the original iPhone" at its Sept. 12 launch event.
The 10th-anniversary edition of the iPhone is the most expensive smartphone to hit the market yet at a price tag of at least $999.
Its features include facial identification to unlock the phone, an edge-to-edge screen that gets rid of the classic "home button" design, a true-depth camera made for augmented reality and an OLED display, the latest in high-tech screens.
The preorders sold out in minutes overnight.
"It's a game-changing release," said Daniel Ives, head of technology research at GBH Insights, a market research firm. "It's reinvigorated the smartphone industry."
Consumers are willing to pay a four-digit price for the phone "without batting an eyelash," Ives explained, saying that the price elasticity of the market has now widened.
"It opens up a window for not only consumers to upgrade [their smartphones] but for developers," Ives said of the new technology in the iPhone X.
A surge in Bitcoin
"We are witnessing the rise of an alternative currency."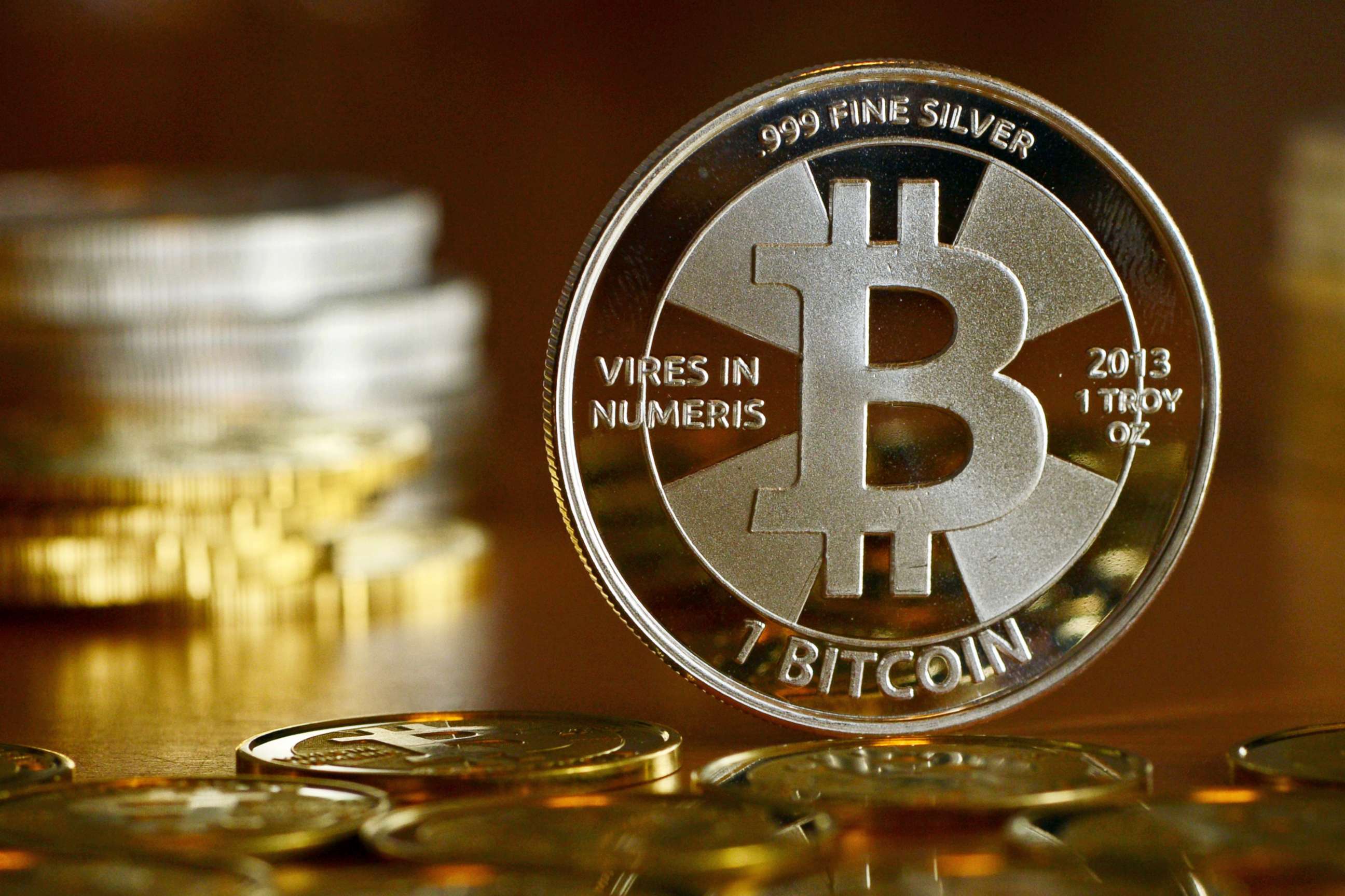 A revolution in popularity for a little-used digital currency, known as cryptocurrency, was on the rise through the year.
On the first day of 2017, the price of one bitcoin was $997.69, but by December the price surged roughly 1,600 percent and has hit all-time highs north of $17,000, according to Coindesk.com.
Bitcoin is a currency that is traded through a blockchain network of computers, a technology that allows for a peer-to-peer transaction of money without having to go through an intermediary, like a bank, explained William Mougayar, a blockchain strategist and author of The Business of Blockchain.
Unlike traditional currencies, bitcoin doesn't have a country backing it, a central bank, interest rates or a long history of exchange rates against other currencies, making it extremely difficult to place a value on. Its value is tied only to what people believe its worth at any given time.
"The blockchain is giving us another financial marker as a way to transact our financial assets and that's the bigger story that is still unraveling," explained Mougayar, saying that usage of cryptocurrency has barely scratched the surface of its potential. "We are witnessing the rise of an alternative currency."
The total market cap of all the cryptocurrencies, including the most popular choice, bitcoin, as well as others like Ethereum and Litecoin, exceeds half a trillion dollars. A year ago the market cap was at $14 billion, said Mougayar, as a point of reference to the growth bitcoin has seen.
"People are starting to realize what we are dealing with," said Ronnie Moas, a bitcoin expert and founder of Standpoint Research, of the surge this year. "It's a big deal and the market is starting to tell you that."
There are also critics of the cryptocurrency that say the price is overvalued and that the hype is what racks up the price, said Mougayar.
Uber's crackdown on workplace culture
"Having all this come to light sent a message that wild, free-wheeling days in Silicon Valley are over"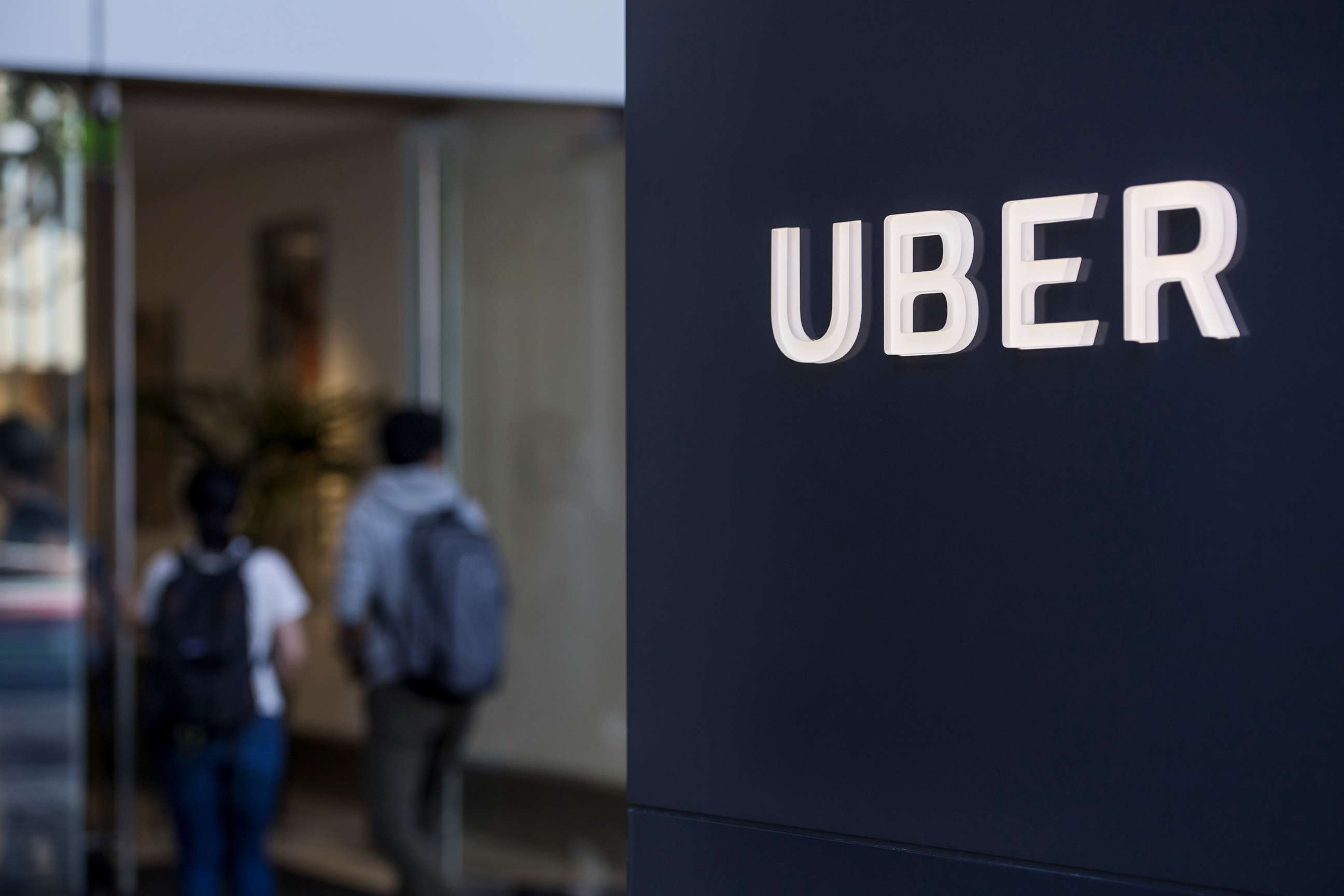 Susan Fowler worked at Uber as an engineer for a year before leaving the company, but in a blog post in February she outlined the alleged harassment and discrimination that sparked not only an internal investigation of the tech giant, but became a part of the national conversation on sexual harassment.
She detailed a proposition for sex by her manager and the multiple times she went to the human resources department to report what they said was "his first offense."
Then-CEO and founder Travis Kalanick announced an internal investigation of the allegations.
He hired former U.S. Attorney General Eric Holder to investigate, culminating in the June release of 47 recommendations for change to the board of directors.
The New York Times broke the story wide open with an in-depth expose about the ride-sharing company, citing over 30 anonymous current and former employees, including allegations similar to Fowler's about a culture of harassment.
Fowler would be included when Time Magazine named its Person of the Year as the "Silence Breakers," a list of people who spoke out against sexual misconduct this year.
"Having all this come to light sent a message that wild, free-wheeling days in Silicon Valley are over" said Paula Brantner, executive director of Workplace Fairness, a nonprofit organization working to preserve and promote employees' rights.
Uber has implemented a leadership shake-up.
Kalanick has since stepped down as CEO and more than 20 employees were fired after a separate law firm reviewed reported cases, a spokesperson for Uber confirmed to ABC News.
Uber is in the middle of adopting the changes proposed by Holder and they've revamped the performance review cycle to be more fair and transparent among other efforts, a spokesperson from the company confirmed.
ABC News could not independently verify the details of Fowler's story.
Equifax's massive data breach
"It's everything someone could use to impersonate you and ruin your credit."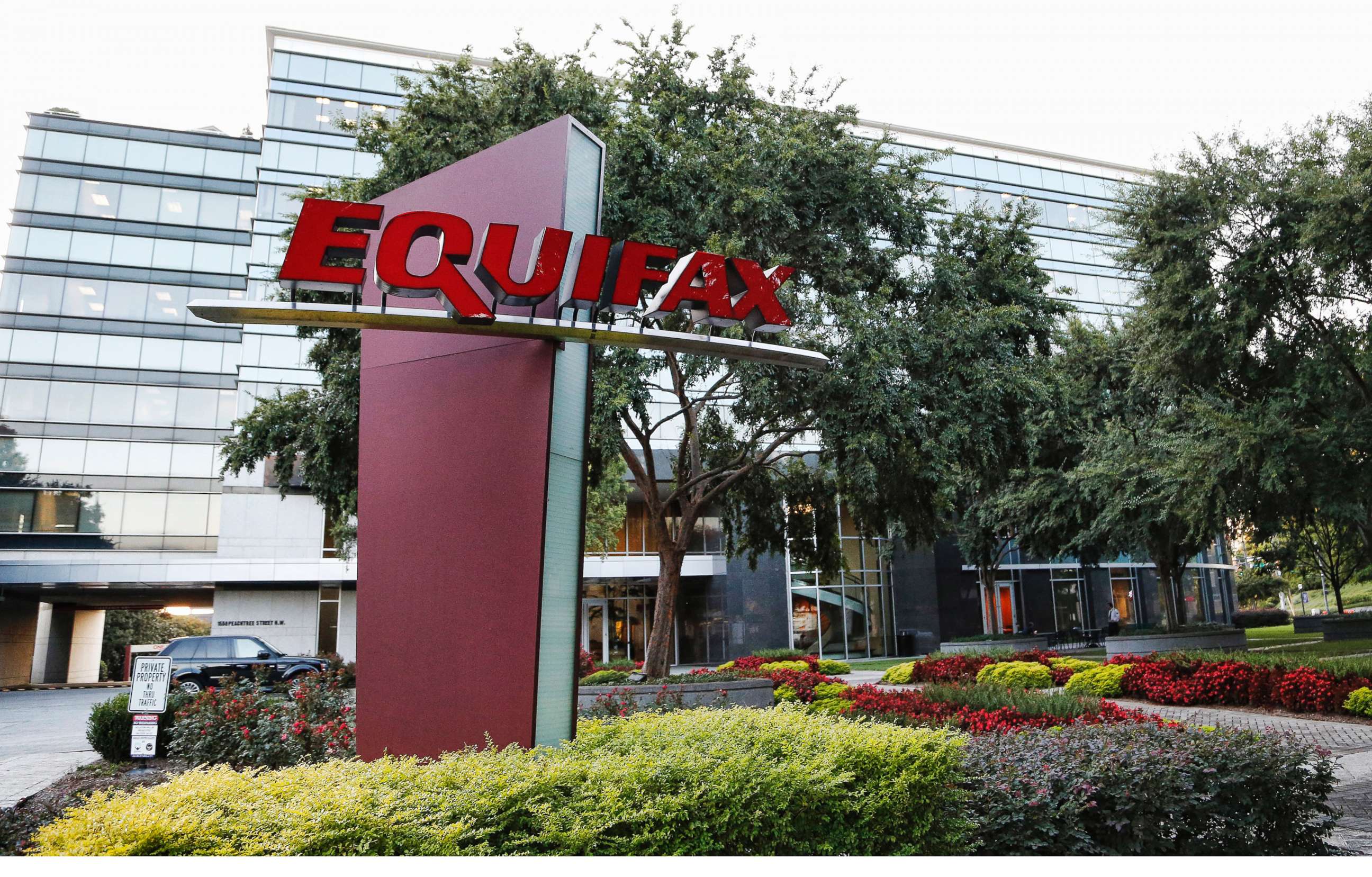 A data breach this summer at Equifax, one of the nation's three largest credit bureaus, led to 143 million Americans having their private information exposed.
A slew of Americans' sensitive data was hacked from mid-May to July, including birth dates, addresses, Social Security numbers and some driver's license numbers.
"It's everything someone could use to impersonate you and ruin your credit," said Jennifer King, the co-director of the Center for Technology, Society & Policy at UC Berkeley School of Information. "It's the perfect storm."
More than a third of all Americans were left vulnerable by the breach.
"Identity theft is one of the trickiest cases to get to the bottom of," said King. "[The hackers] have the maximum amount of information they need to commit identity theft."
Since the breach was revealed to the public on Sept. 7, Equifax rolled out a security website that allows users to check if they were exposed to the breach.
"We are also offering free identity theft protection and credit file monitoring to all U.S. consumers, even if you are not impacted by this incident," Equifax wrote in its consumer notice.
Equifax has not responded to ABC News' request for comment.
The Associated Press contributed reporting.