The chairman of the Arkansas State Medical Board was critically injured this morning by a car explosion outside his house, police said.
Officials from the Department of Alcohol, Tobacco and Firearms tell ABC News that the explosion was caused by some sort of "explosive device" planted in Dr. Trent Pierce's white Lexus.
Pierce, a family physician, was taken to Regional Medical Center in Memphis, Tenn., where he was listed in critical condition.
West Memphis, Ark., Police Chief Bob Paudert told the Associated Press that the car blew up as Pierce was leaving his West Memphis home for work.
No suspects have been named. The ATF, the FBI and local police are investigating the case.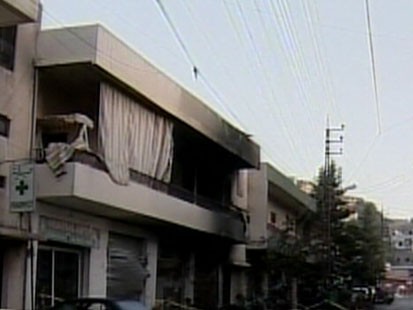 William Trice, an attorney for the medical board, told the AP he knew of no heated disputes involving Pierce.
"This is just off the wall," Trice said. "It's just such bizarre circumstances."
Doris Davis, who works in the building next to Pierce's office, described Pierce as a quiet man who did not like to call attention to himself.
"Dr. Pierce is very gentlemanly, mild mannered and well loved in this community," she said. "He's not the type of person you would ever expect this to happen to."
The state medical board oversees the practice of medicine in Arkansas and can discipline doctors for wrongdoing, including revoking their medical licenses. Pierce was appointed to the board in 1997 by Gov. Mike Huckabee.