Top 10 Beach Bed and Breakfasts
Think mega resorts are the best for a beach vacation? Think again.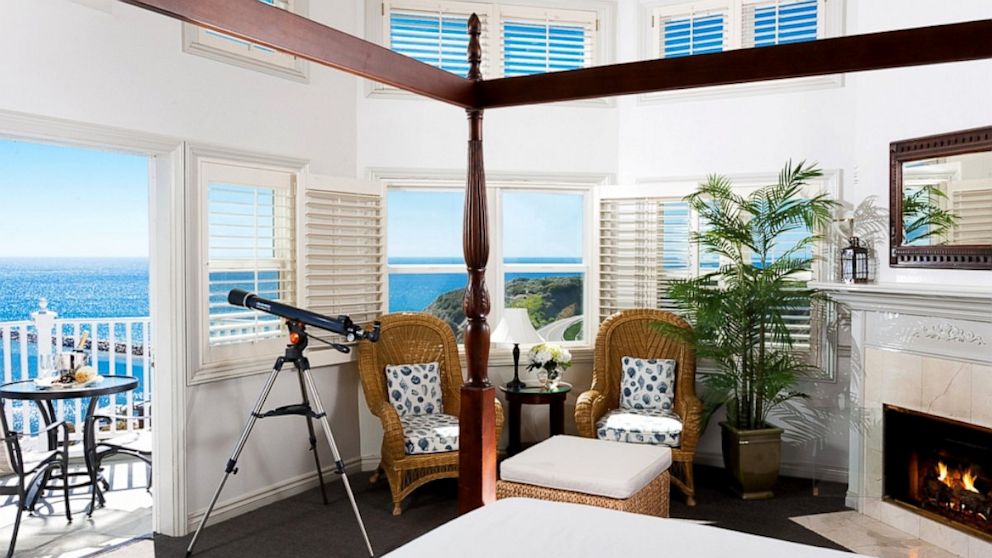 July 31, 2013— -- intro: If you think mega resorts are the best places to stay on a beach vacation, these beachfront B and Bs might make you think again. The experts at BedandBreakfast.com have named their top 10 beach B and Bs, and the intimate accommodations and personal touches will likely have you rethinking your next mega-resort vacation.
quicklist: 1 title: Beach Spa Bed & Breakfast, Virginia Beach, Va. text: BedandBreakfast.com calls the Beach Spa a "charming beach cottage," but at 4,900 square feet, it's much bigger than the tiny mom-and-pop-shop that may come to mind when you picture a B&B. But with just eight rooms, guests will no doubt get the personalized attention B&Bs are famous for. Porches, butterfly bushes and a cascading waterfall welcome guests and "soothe the spirit," as does the third floor spa. media: 19825315
quicklist: 2title: Birds of a Feather Victoria B and B, Victoria, British Columbiatext:This bright-yellow two-story house sits at the end of the street and right at the water's edge. BedandBreakfast.com said the "beloved B&B offers modern amenities such as condo-style suites, wide-screen TV's, oversize soaker tubs, gas fireplaces and private entrances. All guests have access to the huge rooftop terrace with breathtaking views of the ocean, Victoria and the Olympic Mountains in the distance." media: 19828824
quicklist: 3title: Black Dolphin Inn, New Smyrna Beach, Fla. text: Run by identical twin brothers who also happen to be third-generation hoteliers, the Black Dolphin Inn offers guests "barefoot elegance," according to its website. Fourteen guest rooms are appointed with vintage furniture, fine art, eclectic accents and modern amenities like a spa bath. And because the second "B" in B&B is as important as the first, guests can look forward to dishes such as steel-mill grits and Southern home-fried potatoes.media: 19825264
quicklist: 4title: Blue Lantern Inn, a Four Sisters Inn, Dana Point, Calif. text:"The innkeepers of the Blue Lantern Inn know how to spoil their guests," said BedandBreakfast.com. Spoiling comes in the form of fresh-baked cookies every day at 3 p.m. If cheese is more your speed, enjoy a complimentary plate of it along with a glass of wine. The 29-room, Nantucket-style hotel is dramatically located on a bluff above the Dana Point Yacht Harbor, a popular romantic hideaway about halfway between Los Angeles and San Diego. media: 19825191
quicklist: 5title: Hacienda de La Costa, Sayulita, Mexicotext: According to BedandBreakfast.com, "Hacienda de La Costa delivers on everything for a beach vacation: a tranquil exclusive retreat with spectacular ocean views and pristine beaches, tropical gardens and jungles, and proximity to a bustling ocean-side village." This B&B is for adults only and has only five suites. media: 19824949
quicklist: 6title: Ho'oilo House, Lahaina, Hawaiitext: If Maui is your paradise, then Ho'oilo House, a private B&B, is your heaven. Nothing will interrupt you except" the sounds of the birds singing and the palm trees swaying," said BedandBreakfast.com. Guests love the daily homemade bread and biscuits made by the innkeeper, as well as the mango, papaya and starfruit from the Ho'oilo House's orchard, served poolside. media:
quicklist: 7title: La Chaumiere, Honfleur, Francetext: "Take advantage of the fresh ocean air while lounging and sipping local wines on the grand terrace with open air fire pits and ocean views," during your stay at La Chaumiere suggested BedabdBreakfast.com. Situated at the estuary of the Seine, the nine-room inn sits halfway between the quaint French towns of Honfleur and Deauville in the Normandy region. media: 19824911
quicklist: 8title: La Mer & Dewey House, Key West, Fla. text: Near and yet so far from the bustle of Key West sits La Mer & Dewey House, an "intimate and elegant" bed and breakfast with a turn-of-the-century feel, white picket fence included. For breakfast, enjoy made-to-order waffles and homemade quiche. In the afternoons, sip your tea and enjoy the ocean views. media: 19828896
quicklist: 9 title: Lava Lava Beach Club, Waikoloa, Hawaiitext:Just four contemporary Hawaiian cottages make up Lava Lava Beach Club, located in Anaeho'omalu Bay in Waikoloa Beach Resort. BedandBreakfast.com called it the "B&B destination for laid back food, drink and celebration." media: 19824797
quicklist: 10title: Villa Dolce Vita, Tulum, Mexicotext:Situated on a private sandy beach in Tulum, Mexico, Villa Dolce Vita houses just two guest rooms but offers plenty of opportunities to either relax by the pool or explore by kayaking or reef snorkeling. Each morning, guests enjoy a full breakfast of tropical fruits, fresh juices and coffee, local pastries and a hot entree. media:19824734