Fatalities reported in 2 separate fireworks incidents
The explosions were reported in Texas and Michigan.
Authorities in two states are investigating fatalities from two separate incidents involving fireworks over the July 4 holiday.
One woman in Michigan was killed and nine others were injured after a firework exploded at a home late Monday night, police say.
In Texas, a man was reported dead and four others hurt Tuesday morning when a house caught on fire from "fireworks explosions and other volatile incendiaries," according to the Upshur County Sheriff's Office.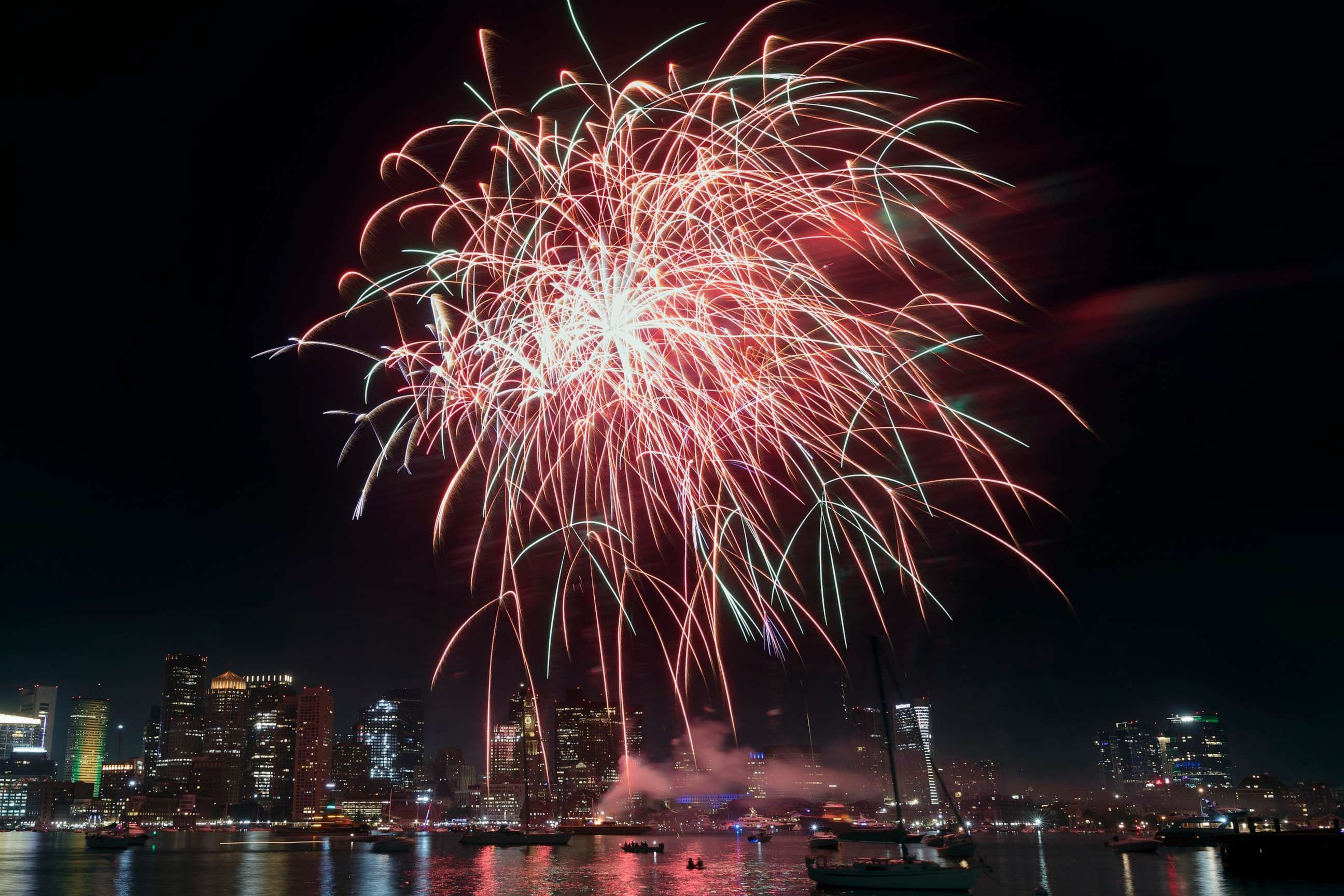 The deaths come as officials have been issuing warnings to the public to be careful with fireworks during their Fourth of July celebrations.
Michigan police said Monday's explosion happened at a home in Park Township, near the intersection of Main Street and N. 160th Avenue, at approximately 11 p.m., according to Grand Rapids ABC affiliate WZZM.
It is unclear if the explosion was caused by a manufacturing fault or by user error, but a lieutenant from the Ottowa County Sheriff's Office told WZZM at the scene that a 43-year-old woman had died in the accident in Holland, Michigan, which is located some 30 miles west of Grand Rapids and nestled on the east side of Lake Michigan.
Nine others were hurt in the explosion and taken to a hospital, with the conditions of the victims ranging from minor to critical, the Ottowa County Sheriff's Office told WZZM.
Several nearby homes and vehicles were also damaged in the blast, according to WZZM.
Around 10:33 a.m. on Tuesday, Upshur County deputies, constables, fire agencies and medical personnel responded to a major fire at the Firehouse Nine Farm Event Venue in Texas, the Upshur County Sheriff's Office said.
The sheriff's office identified Jared Scott Maddox, 58, of Gilmer, Texas, as the deceased on Wednesday.
Investigators said people were preparing fireworks and were nearing completion of approximately 300 three-inch fireworks shells when the accident occurred.
"Evidence and witness statements indicate that the electric match that feeds a shell caused the explosion," the sheriff's office said in a statement.
The investigation is ongoing but there aren't currently any signs of foul play, the sheriff's office said.
Fire officials throughout the country have warned about increased dangers during the Fourth of July from improper handling of fireworks.
The U.S. Consumer Product Safety Commission said 11 people were killed by fireworks in 2022. The agency also said 10,200 people were treated for firework-related injuries last year.