— -- Two arrests have been made in connection with the shooting of 10 people -- including one who died -- in New Orleans' French Quarter early Sunday morning, police said.
"A total of 10 victims were shot in the incident on Bourbon Street. One victim has died from his injuries," tweeted the New Orleans Police Department of the incident, which occurred around 1:30 a.m. on Bourbon Street.
Police said it is unclear what precipitated the incident.
The 10 victims are between the ages of 20 and 37; 8 are male and 2 are female, said New Orleans Police Department Supt. Michael Harrison.
The fatality is one of the male victims, who died at a hospital.
Supt. Harrison said two males were arrested at the scene on firearms charges. One of those arrested was a victim, while the other arrest "was an unrelated individual found to be in illegal possession of a handgun at the scene," read police statement.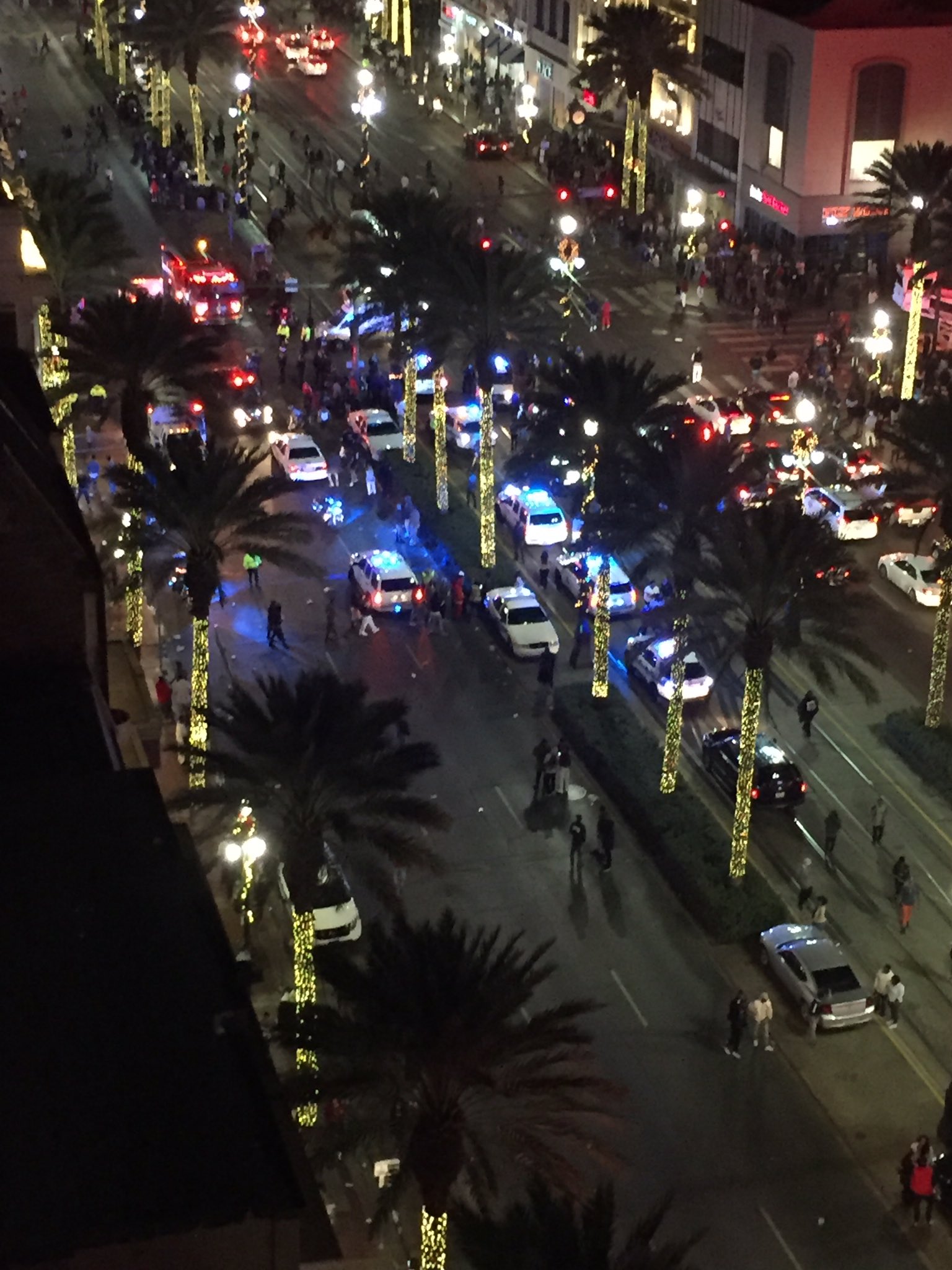 He said that officers responded to the scene after hearing shots. "This is not something that should've happened," Harrison said, adding that there were "thirty or more [police officers] in the block" as shots rang out.
There was an increased police presence because the Bayou Classic -- an annual college football game between the Grambling State University Tigers and the Southern University Jaguars -- took place Saturday at the Mercedes Benz Superdome about two miles from where the shooting took place.
New Orleans mayor Mitch Landrieu tweeted, "Tonight's shooting was unacceptable. Police and EMS were on scene and responded fast. We will pursue this investigation aggressively."
Below, the frenetic scene following the shooting was captured by a social media user.
ABC News' Devin Villacis and Brendan Rand contributed to this report.