— -- More than 20,000 Louisiana residents have been rescued from their homes, and 12,000 are in shelters in the wake of historic, devastating flash flooding that led President Barack Obama on Sunday evening to declare a federal emergency in the state, authorities said. At least six people have died in the disaster.
Gov. John Bel Edwards said that 40,000 businesses and homes are without power and that rescue workers are still "bringing people out of homes to safety," particularly in the hardest-hit areas around Baton Rouge. More than 500 pets have also been rescued, according to authorities.
Curfews for several areas in the state were issued again overnight Sunday as emergency crews try to get a grasp on the situation, said ABC News meteorologist Dan Manzo.
More than 30 inches of rain fell in southern Louisiana over the past week, causing waterways to surge, Manzo said. The biggest amount was in Watson, which was deluged with 31.4 inches of rain, according to the National Weather Service.
The state has had "historic levels of rivers rising," Edwards told ABC News' "Good Morning America," adding that he is "worried like everyone else" and "trying to let the nation know."
He and Obama spoke Sunday evening, with the president granting the governor's request for a federal emergency declaration, White House deputy press secretary Jen Friedman said in a statement. "His prayers are with the people of Louisiana and that his administration will continue to support the state's ongoing recovery."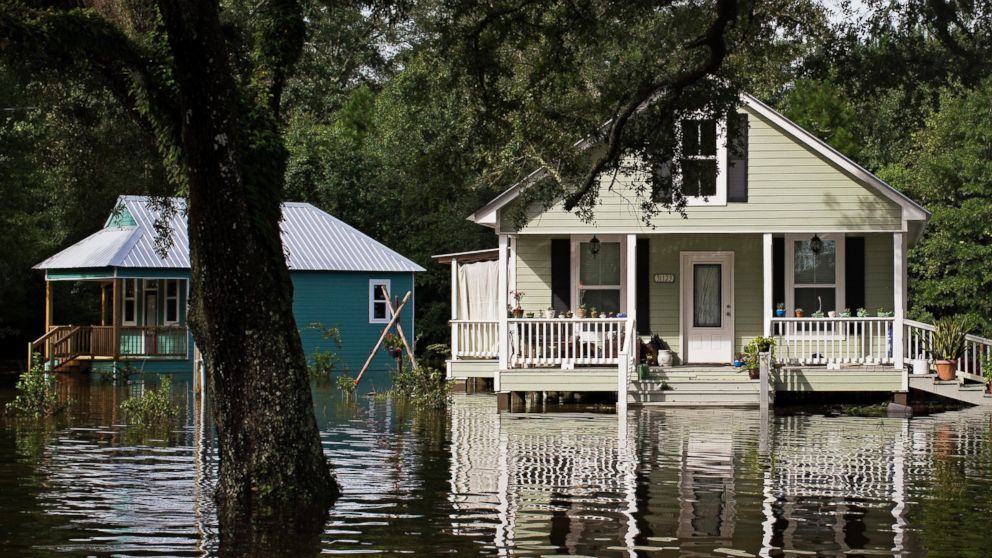 The worst of the rain is now over, but rivers continue to rise. Water levels in some rivers aren't expected to recede for two days. Any additional rain in the next couple of days could trigger more flash flooding.
In shelters over the weekend, some flood victims were sleeping on the floor because of a shortage of beds, according to officials. The shelters were not immune to flooding, however, and some had to be evacuated because of rising waters, authorities said.
Some government offices and schools will be closed today because area roads remain impassable. About 200 streets were closed Sunday because of the high water, and 1,400 bridges need to be inspected before they are reopened to traffic, officials said.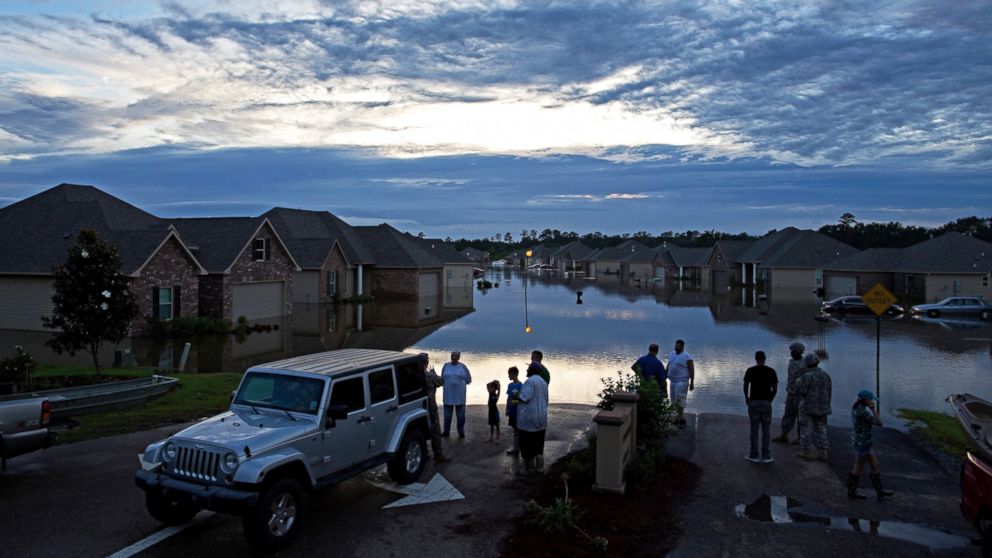 Louisiana has long been extremely vulnerable to flooding because of rising sea levels and the state's low-lying land. The catastrophe over the past few days showed the damage and loss that that can result.
An elderly man drowned Saturday after slipping and falling in high waters amid heavy rain in East Baton Rouge Parish. In St. Helena Parish, a man died when his pickup truck was swept off a flooded highway and submerged, Edwards said at a news conference. The body of a drowned woman was recovered from the Tickfaw River in southeastern Louisiana, according to Michael Martin, the chief of operations for the St. Helena Sheriff's Office.
"I'm still asking people to be patient. Don't get out and sightsee," Edwards said Sunday. "Even when the weather is better, it's not safe."