— -- A 30-foot-wide sinkhole has swallowed the front yards of two homes and part of a road in Cheltenham Township, Pennsylvania.
A helicopter for ABC's Philadelphia station, WPVI, captured video of a white pickup truck dangling at the sinkhole's edge, as well as a tree and pieces of asphalt in the sinkhole.
The dangling pick-up truck had been parked in a driveway, WPVI reported.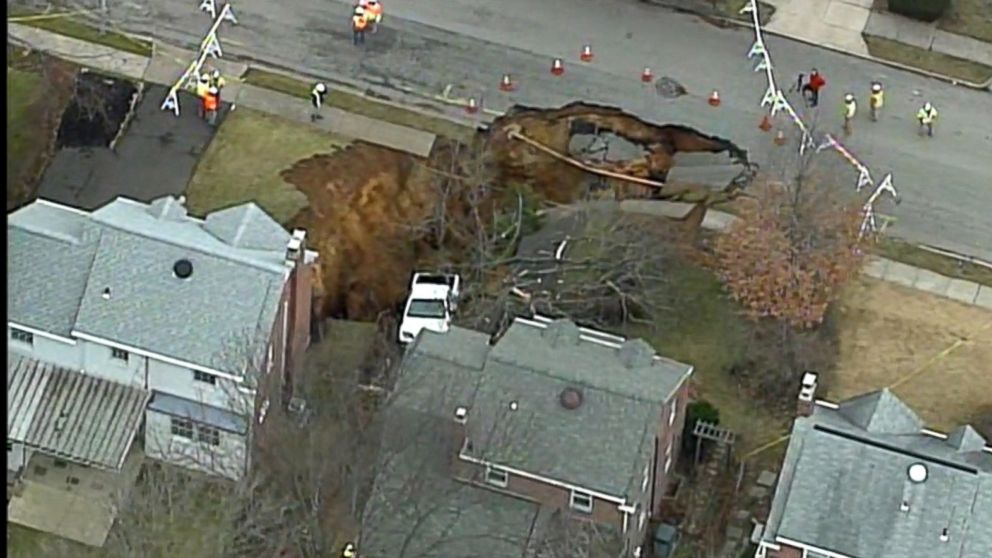 The sinkhole opened up around 4 a.m. today, according to a dispatch supervisor at the Montgomery County's Dispatch Center.
The dispatch supervisor told ABC News late this morning that police and several fire and utility crews were at the scene to assess damage and get the pickup truck removed.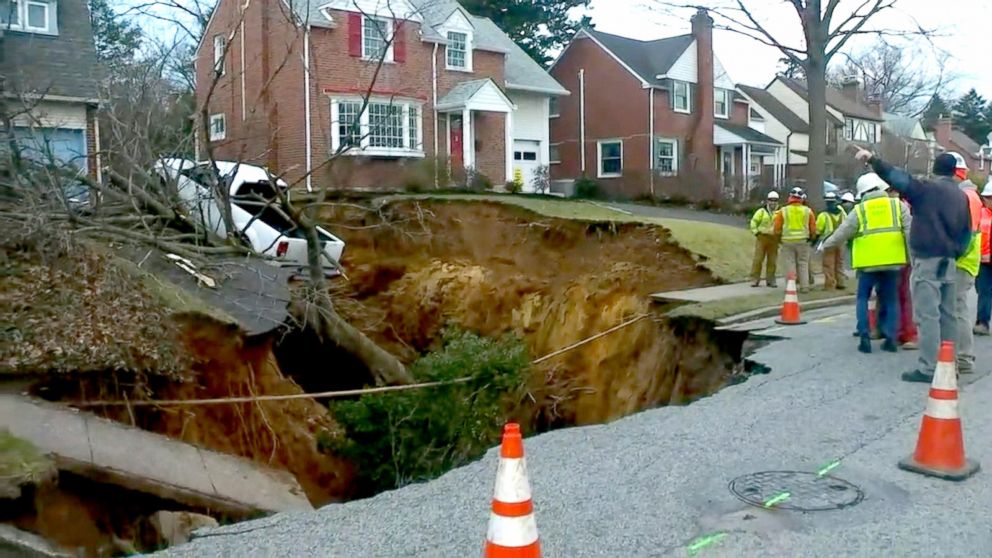 No injuries have been reported because of sinkhole, the dispatch supervisor said.
What caused the sinkhole remains unknown and is under investigation, the dispatch supervisor added.