A 5.7 magnitude earthquake struck just outside Salt Lake City early Wednesday, knocking out the state's coronavirus hotline, according to the governor.
A temporary COVID-19 information line was set up at 1-844-442-5224.
This was the state's largest earthquake since 1992, according to Utah Emergency Management.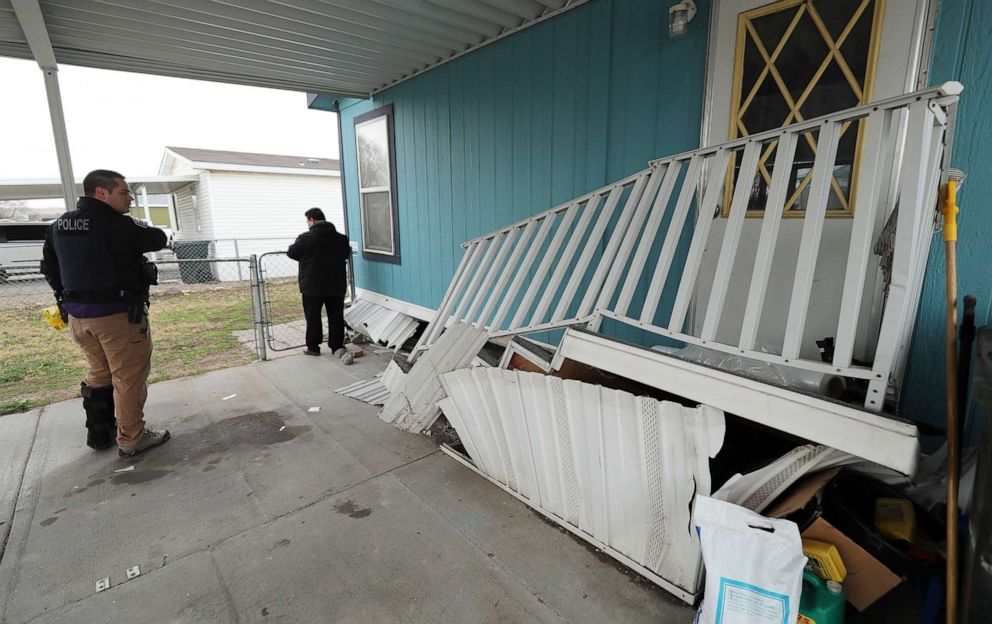 There are no reports of injuries, but the Salt Lake City Airport was temporarily knocked out of operation, officials said.
Dr. Scott Williams, a Salt Lake City physician, told ABC News that his "house just started shaking fairly violently. And my first thought was, 'Has a truck gone off the road and is coming into my house?'"
"It lasted about 15, 20 seconds, shaking pretty hard," he said. "Then I felt swaying for about another 15 seconds."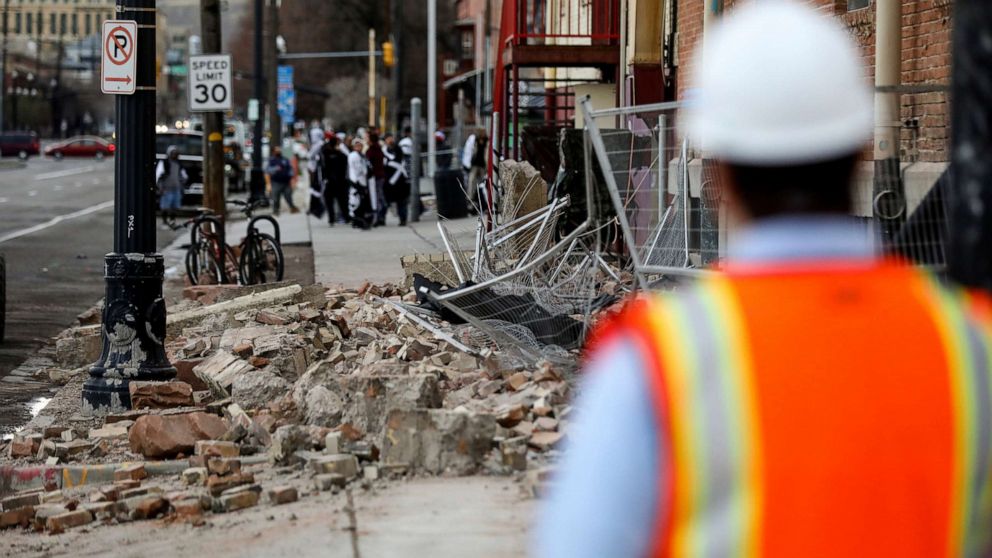 Williams added, "We're all supposed to be social distancing, and now we all need to get together and check on each other."
ESPN reporter Holly Rowe tweeted that she was "shaken out of sound sleep" by the quake.
Power was knocked out to 50,000 customers, including at the studio of ABC Salt Lake affiliate KTVX, where anchor Brian Carlson said he felt at least 20 aftershocks.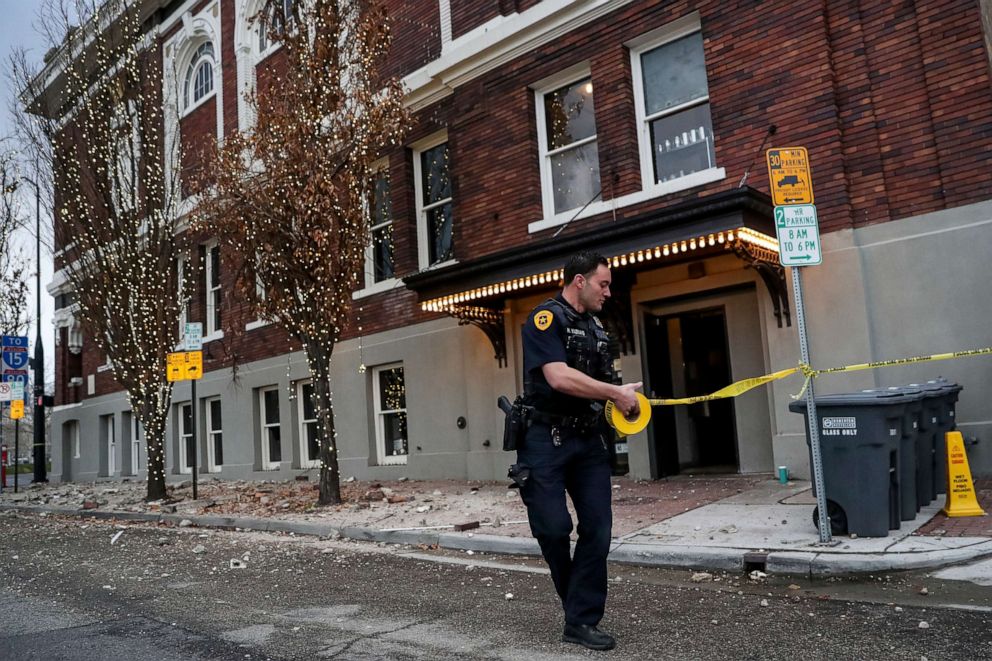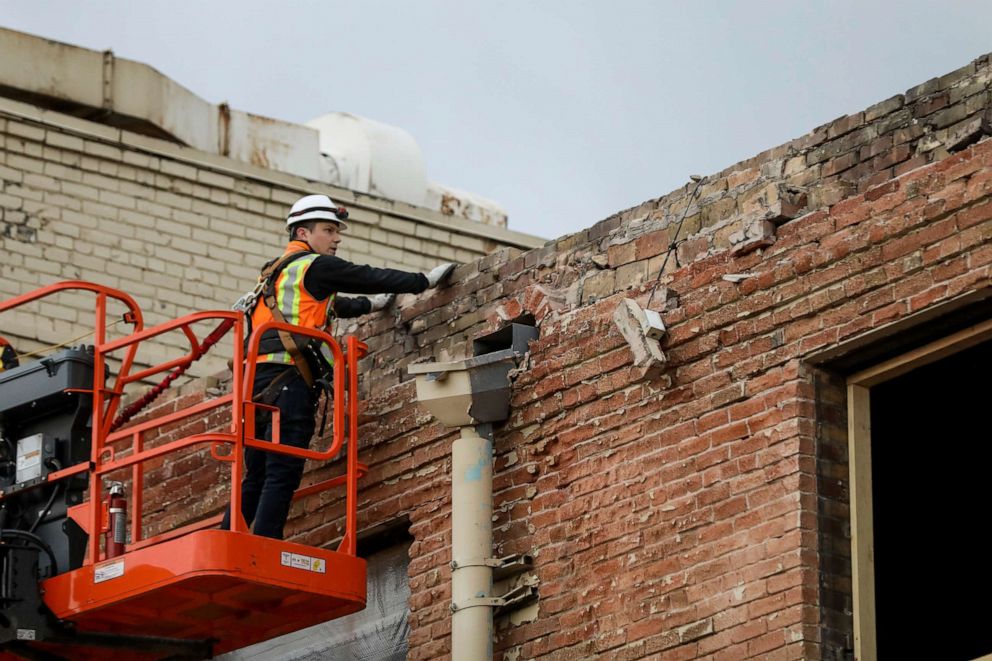 Abby Huntsman, former co-host of ABC's "The View," told ABC News, "I didn't expect to be woken up by a 5.7 earthquake. All I could think to do in that moment was to run and grab my sleeping kids."
"These things are unforgettable, and remind us that while coronavirus is an immediate concern, earthquakes and other natural disasters can be quite dangerous and require families and communities to be prepared," Huntsman said. "Praying everyone in Utah is OK this morning."
Utah Department of Health employees are being told not report to any department buildings in the wake of the earthquake, even though the coronavirus pandemic is intensifying.
"Assessments are being made and we will send another alert when buildings are clear to be occupied," the department tweeted. "If you are currently teleworking or telecommuting, please continue to do so."
The state's public health lab is also being assessed for damage, halting lab operations.
Salt Lake City schools were already closed due to coronavirus, but because of the quake, district officials said they won't be able to provide food, laptops or iPads to students on Wednesday.
There were at least 59 aftershocks by Wednesday afternoon, according to the state's Department of Natural Resources.
ABC News' Jeff Cook and Clayton Sandell contributed to this report.