At the funeral Monday for Ajike Owens, the Black mother of four who was shot and killed by a white woman, the Rev. Al Sharpton directed his ire at a judicial system he said laid the path for Owens' death.
"They said, 'I hope y'all won't bring race in,' when this woman called them [the victim's children] the N-word," Sharpton said of the suspected killer who was arrested four days after Ajike Owens was shot and killed in front of two of her children, according to the Marion County Sheriff's Office (MCSO). "If it was the other way around, and a Black woman had shot through a door at a white kid you would have arrested her that night."
Susan Lorincz, 58, is currently detained at the Marion County Jail, where her bond is set at $150,000, according MCSO. She is accused of shooting Owens, 35, on June 2 in Ocala, Florida, on the doorstep of Lorincz's home.
"A racist white woman fatally murdered Ajika through a locked, closed metal door," Pamela Dias, Owens' mother, said to the congregation attending the funeral at Meadowbrook Church in Ocala. "Many say, 'Wow, you are so strong. How do you do it?' It is simply by the grace of God you see me in front of the cameras. I'm simply just a voice for my daughter and my four children."
The incident happened after Owens went to Lorincz's home to address an alleged dispute between the suspect and the victim's children, according to MCSO. Lorincz admitted to calling children in the neighborhood the N-word and other derogatory terms in the past, according to a police report.
According to a police report, Lorincz claimed Owens threatened her while banging on her locked door. According to police interviews, other witnesses said Owens was yelling at Lorincz to open the door. Lorincz also said she did not intend to hit Owens, according to the report.
"Oh my God, this lady just tried to break down my door," Lorincz told the emergency dispatcher on a 911 call ABC News obtained from the sheriff's department. "I shot through the door."
Through their investigation, the sheriff's office said it determined Lorincz's actions were not justified under Florida's self-defense statutes, commonly known at Stand Your Ground laws.
"They say the killer of AJ is claiming [Florida] Stand Your Ground law as her defense," Ben Crump, who is representing Owens' family, said of Owens, affectionately known as AJ, during the eulogy. "Our call to justice today is that we're going to stand our ground for respect for AJ. We're gonna stand our ground for the dignity of AJ."
Lorincz was arrested last week and charged with first-degree manslaughter, punishable by up to 30 years in prison, if convicted, the sheriff's office said in a statement. She was also charged with culpable negligence, battery and two counts of assault.
In a statement, MCSO explained they conducted interviews with witnesses, Owens' children and Lorincz.
"Ms. Lorincz's fate is now in the hands of the judicial system, which I trust will deliver justice in due course," Marion County Sheriff Billy Woods said in a statement. "As I go to bed tonight, I will be saying a prayer for Ms. Owens' children and the rest of her family. I'd ask all of you to do the same."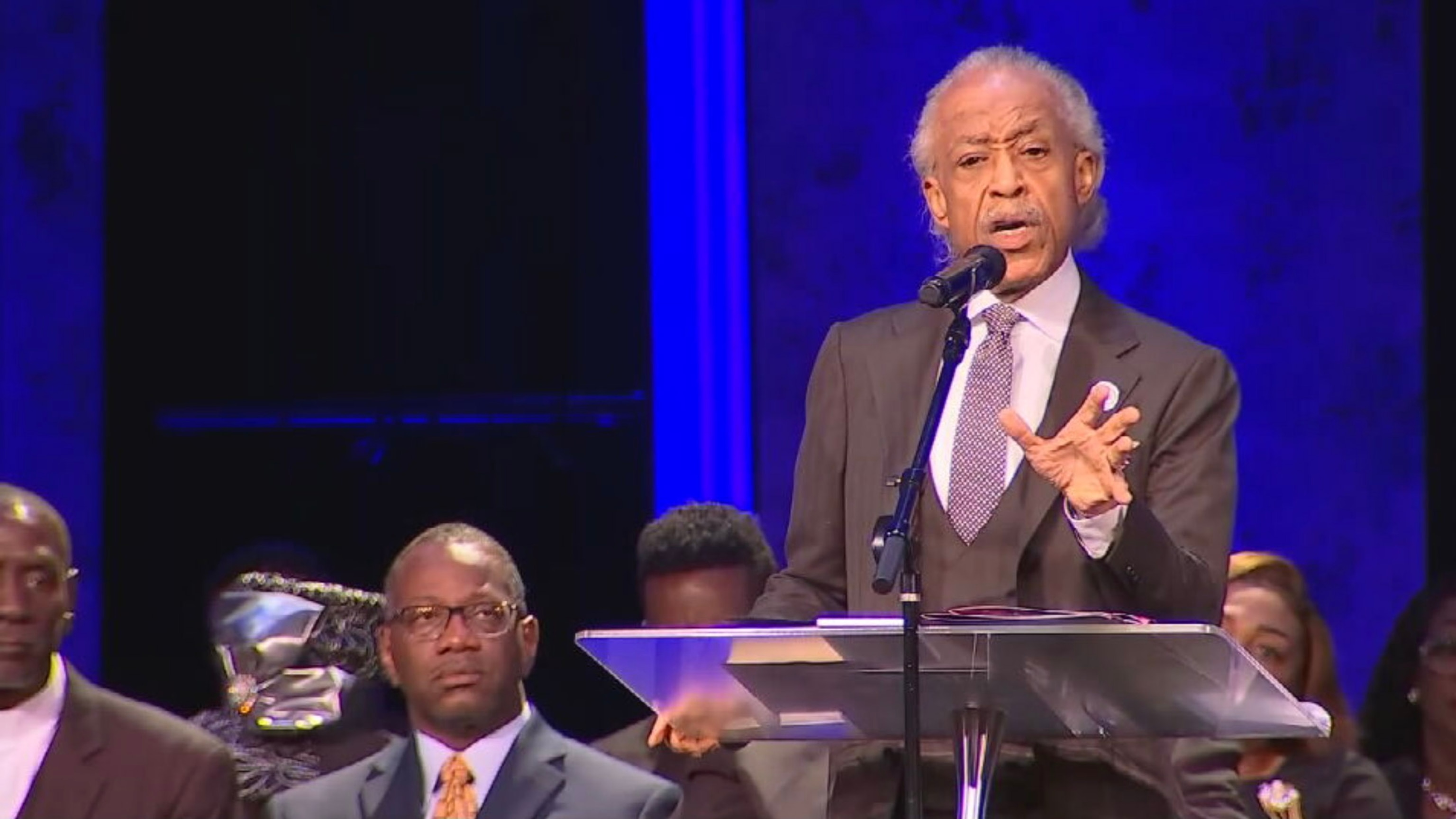 Woods said there was an ongoing feud between Lorincz and Owens. On the day of the shooting, the children were playing in a field adjacent to the property where the suspect's home is located. At that point, the suspect allegedly engaged in an argument with the children, the sheriff's department said.
Lorincz allegedly threw a pair of skates at Owens' 9-year-old son and hit the child in the toe, according to MCSO. Afterwards, the minor and his 12-year-old brother went to Lorincz's home to speak to her. Lorincz swung an umbrella at them, according to a statement from the sheriff's office.
The children notified Owens, resulting in Owens going to the suspect's home and demanding that she come out. That's when Lorincz shot Owens through her closed door, striking her in the upper chest, according to MCSO. Owens' 9-year-old son was beside her, police said.
"Our 12-year-old blames himself for the death of his mother because he couldn't save her," Dias said at a press conference last week. "He couldn't give her CPR. His words, 'Grandma, grandma, I couldn't save her! I tried to give her CPR! I tried to give her CPR!'"
According to police records, when officers arrived on the scene, they found Owens under a nearby tree with a gunshot wound. She had a faint pulse as the officers applied medical aid. Owens was transported to a local hospital where she was pronounced deceased later that evening.
In a press conference last week, Woods said that Florida Stand Your Ground laws made it harder to execute an immediate arrest. The sheriff's Major Crimes Unit was able to arrest Lorincz on June 6 after gathering enough evidence, the sheriff's department said. Lorincz's next court date will be on July 11, according to Judge Lori Cotton, who presided over Lorincz's first court appearance.
Sharpton took the opportunity to point out what he said were inconsistencies of outrage among Florida political officials who have given their voice for particular social issues but haven't said anything about Owens' murder.
"They get outraged about certain things taught in school. You get outraged about migrants coming. You get outraged about those that have a different lifestyle," Sharpton said in front of a roaring congregation.