BET co-founder Sheila Johnson talks about her 'Walk Through Fire' in new memoir
"It's time to open up and really talk about what's going on in our lives."
September 26, 2023, 1:56 PM
Entrepreneur Sheila Johnson made a name for herself as the co-founder of Black Entertainment Television, known as BET, and became the first Black woman billionaire. She later became the CEO of Salamander Resorts and Hotels and the co-owner of three professional sports teams.
Now Johnson is opening up about her successes and the mental health struggles she faced behind the scenes as her marriage fell apart in her new memoir, "Walking Through Fire: A Memoir of Love, Loss and Triumph."
Johnson spoke with ABC News Live's Linsey Davis about her journey and the book Monday.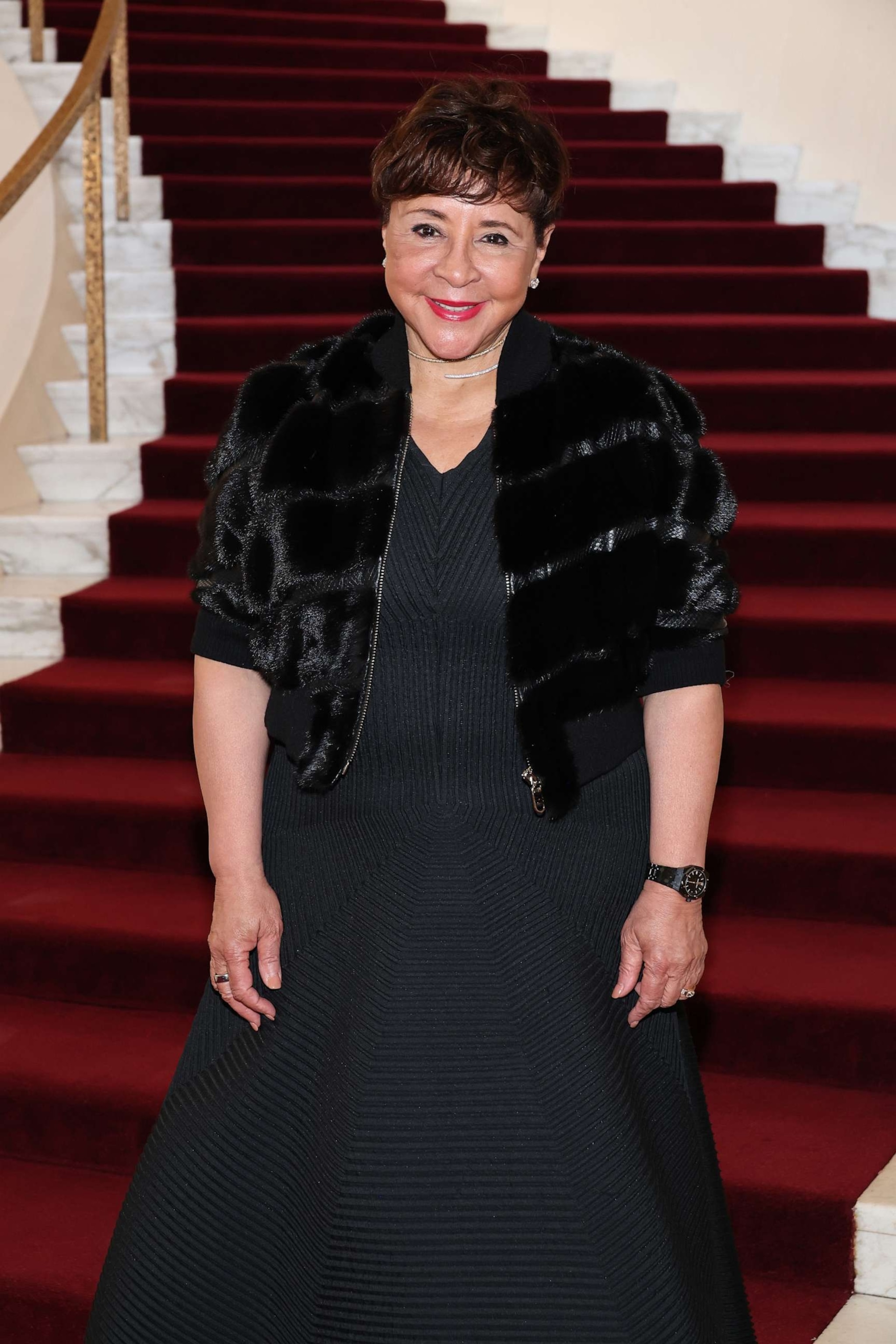 ABC NEWS LIVE: You are arguably one of the most successful Black businesswomen ever. Why did you decide now was the time to tell your story?
SHEILA JOHNSON: You know, I've been silent for so many years, and I have three acts in life. First act was a concert violinist, second act was BET, and third act [was] my hotel collection. But during every one of those acts, there's been adversity, and more so in the second act, and that was probably the most painful of all. I felt that being silent for so long was not healthy for me, and this is really a way in which I could start understanding what I had been through.
They always say you should keep a journal [for] everything. But by writing this book, it's really been a healing process. And so many people have come to me and said, "It's time to tell your story," because people really didn't know the real story.
ABC NEWS LIVE: And so it was cathartic, you've said. I'm curious if it was more about you releasing for the first time or also changing the narrative, because I imagine so many people say, "Oh you have it so easy."
JOHNSON: Oh, you have no idea. Yeah. It was changing the narrative, but also I wanted to inspire so many women. And it's not just me that has gone through what I've gone through. But every time I talk with so many women, they have the same story, and it's more we do not communicate with one another.
And this is a time where I think it's time to open up and really talk about what's going on in our lives. How can we work together to make our lives better and stronger? And, it's just a matter of finding your passion again. I had to also found my identity. I think I was erased for so many years, especially in the second act of my life.
ABC NEWS LIVE: It's so interesting that you refer to your life in these different acts. Once you've made it, now, to the third act, was it difficult to revisit and relive some of the pain and trauma? For example, you talk about the difficulties of your marriage, to Bob Johnson, and the hurdles as a Black woman in the world of business. How was it, I should ask, reliving some of that really difficult, tumultuous time in your life?
JOHNSON: You know, I'm going to be very honest with you. I'm still going through post-traumatic stress. I've had lots of therapy. People have been working with me. I talk about it in the book. And without going through that therapy, I don't think I would have ended up where I am now. I was severely depressed. I was really hanging on by the skin of my teeth, trying to figure out what was going to be my next step. What should I do? I was going through really unbelievable humiliation and betrayal.
ABC NEWS LIVE: From your husband at the time?
JOHNSON: Yes, and it was so public.
ABC NEWS LIVE: You talk about how at one point you were just kind of holding on by a thread and you credit therapy. I am curious if there's anything else that really has uplifted you.
JOHNSON: People finally speaking out and really starting to support me. The therapy helped that I was able to communicate how I was feeling and what was going on. My children and I went through family therapy together. It affected every part of our lives. Adults don't realize the damage that they can do. They go off and have a party.
What about your children? They're suffering. They're watching what's going on. And I think that was the time when I had to really collect my kids, hold on to 'em more, and say, "Look, let's see what we can do and how we can move forward. We're going to move forward together."
ABC NEWS LIVE: Just switching gears to the business aspect of it. What advice would you give to a Black female who is trying to climb that proverbial corporate ladder and really seeing some obstacles there?
JOHNSON: Well, first of all, there are so many things, maybe this is my second book, but there are so many things out there. Any time you want to start a company, you need to make sure you have a very strong business plan.
The other thing is you've got to be willing to really sacrifice things in your life because you financially have got to take this on. Also, be very open and communicate with your family members around you. Say, "Look, we're all got to buy into this plan. We're going to have to sacrifice."