— -- It's not going to be a White Christmas in New York City this year, but it will be in Arizona.
As unseasonably warm weather hits much of the Northeast, many cities had their warmest Christmas Eve on record today. Amazingly, the temperature on Christmas Eve and Christmas Day will be higher in New York City than in Los Angeles and Phoenix.
Here are some of the stunning cross-country statistics you need to know, according to the National Weather Service.
New York City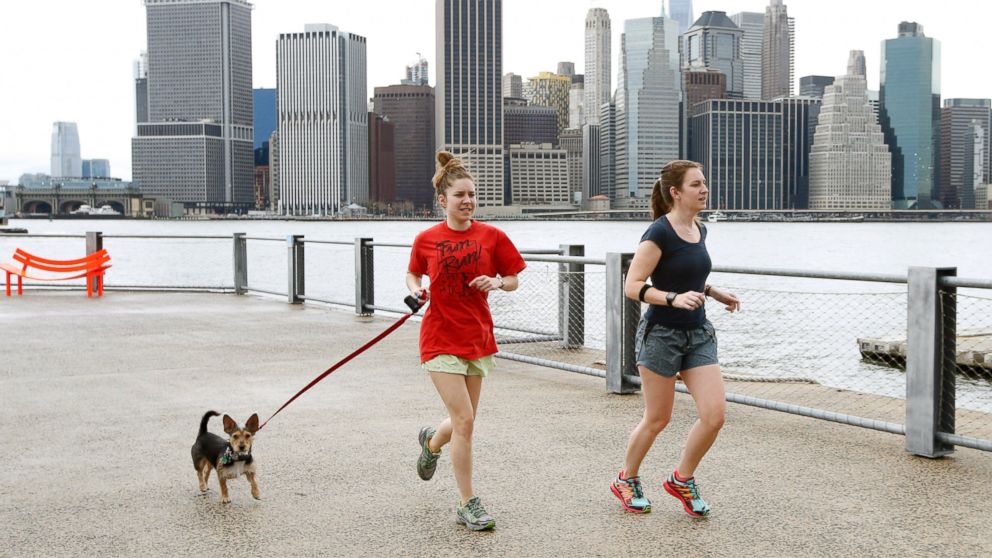 New York City had its warmest Christmas Eve on record.
The high was 72 degrees in New York City today -- perfect weather for ice skating in Bryant Park in short-sleeves, or running in the Brooklyn Bridge Park in shorts. The average temperature on Christmas Eve is 41.
Many other Northeast cities had their warmest Christmas Eve on record today, including Boston at 68 degrees, Philadelphia at 71 degrees and Washington, D.C. at 71 degrees.
The mercury is expected to hit the mid-60s in New York City on Christmas Day.
Buffalo, New York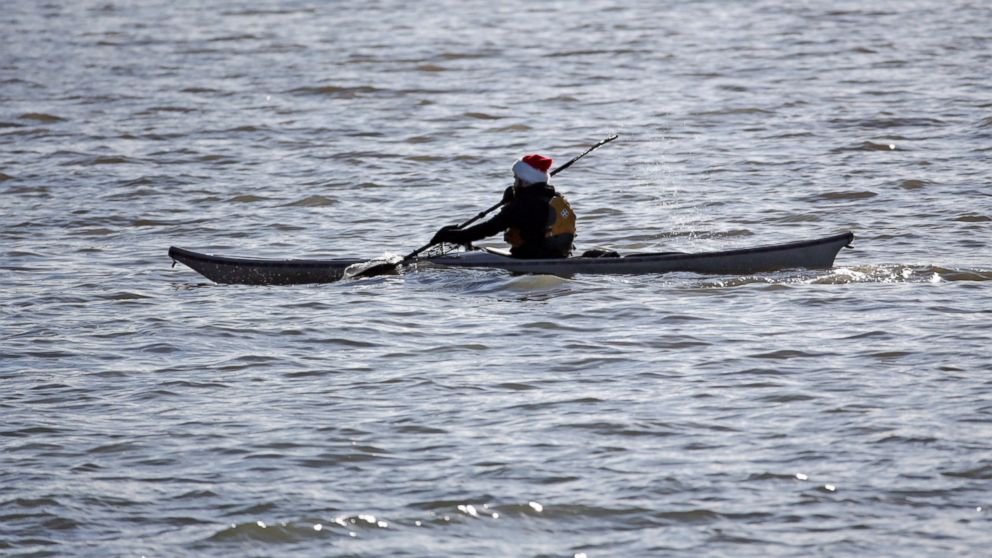 It's also the warmest Christmas Eve on record in Buffalo, New York.
The temperature was in the lower 60s this morning in Buffalo, where a kayaker took advantage of the warm weather along the Buffalo River. The average Christmas Eve temperature in Buffalo is 34.
A slightly lower high of 47 is anticipated tomorrow.
Los Angeles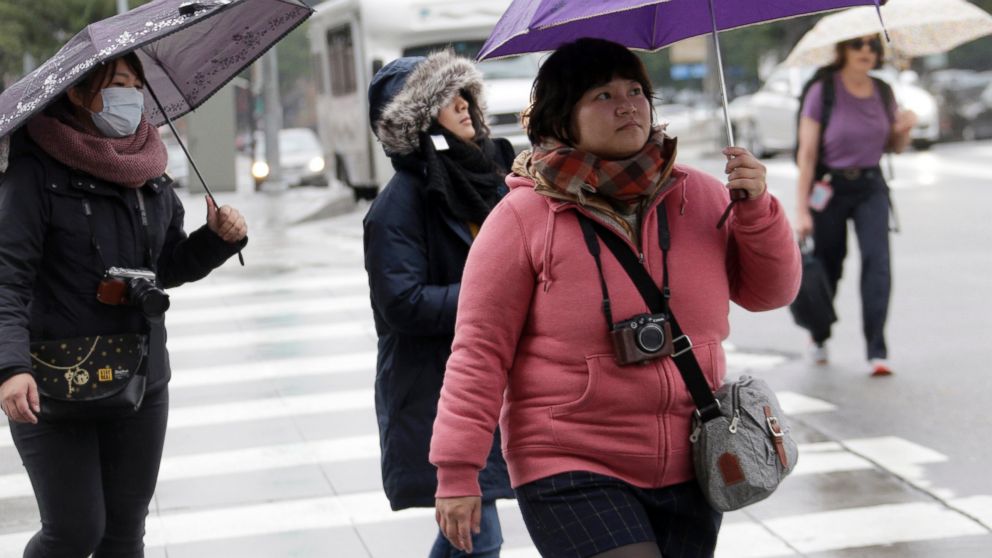 In Los Angeles, locals are breaking out their winter coats, scarves and umbrellas this week instead of sunglasses.
It will be 11 degrees cooler in Los Angeles than New York today, with a high of 61 degrees.
The temperature is expected to reach 61 tomorrow, too.
Arizona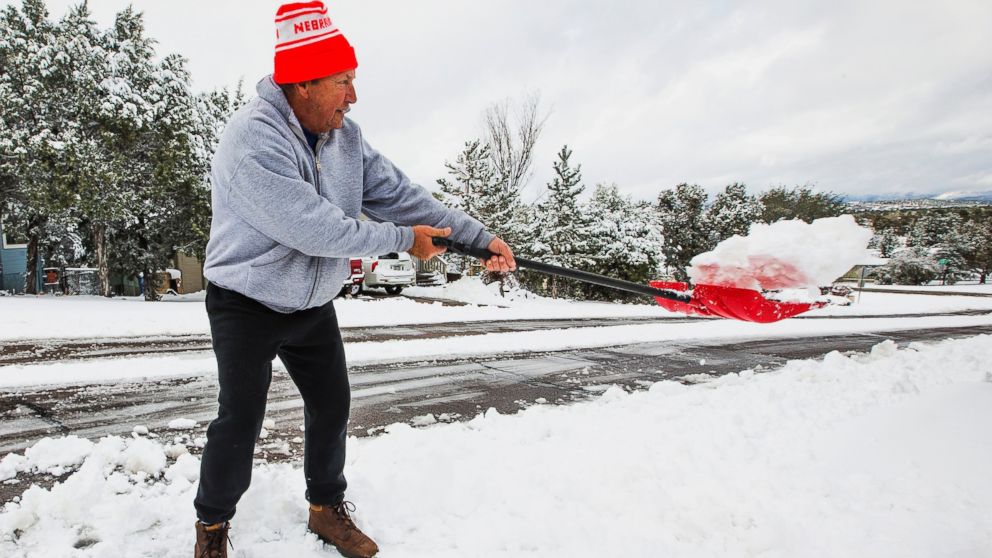 In Phoenix, Arizona, it's only 64 degrees -- chilly for a state that boasts year-round sun and warm weather.
And the temperature is expected to drop even more on Christmas, with a high of 56.
This photo was taken in Payson, Arizona, a town about 90 miles from Phoenix, where the high today is 46. Snow showers are expected in Payson on Christmas Day.
Why has it been so warm on the East Coast? Is this related to El Nino, or is it something else? On Dec. 10, the National Oceanic and Atmospheric Administration (NOAA) issued its El Nino forecast update for this winter. Mike Halpert, deputy director at NOAA's Climate Prediction Center, said that the warm weather in the Eastern U.S. cannot be tied to El Nino just yet. Moreover, he said that an atmospheric phase known as positive North Atlantic Oscillation (+NAO) is responsible for the current mild pattern in the Eastern U.S.