— -- When Boston Marathon bombing victim Rebekah Gregory took the stand to testify against Dzhokhar Tsarnaev, she said the alleged killer couldn't meet her stare.
"I could not look into his eyes because he wouldn't look at me," she told ABC News today after testifying Wednesday. "But I tried and I looked him in the face several times and I wanted him to know I was not scared of him."
She said when she looks at Tsarnaev now, she sees a "coward." Tsarnaev couldn't look at her, Gregory said, because she believes he's unable to "face what he's really done."
"I see somebody who wouldn't look me in the eye when he tried to kill me," she said. "I took my place at the witness stand and I looked at him and it was just exhilarating for me to be sitting in front of the person who tried to destroy my life but knowing that I'm so much stronger because of it."
Gregory lost her left leg in the April 2013 attack that killed three people –- including an eight-year-old boy –- and injured 260 others. Gregory was one of 16 to lose limbs.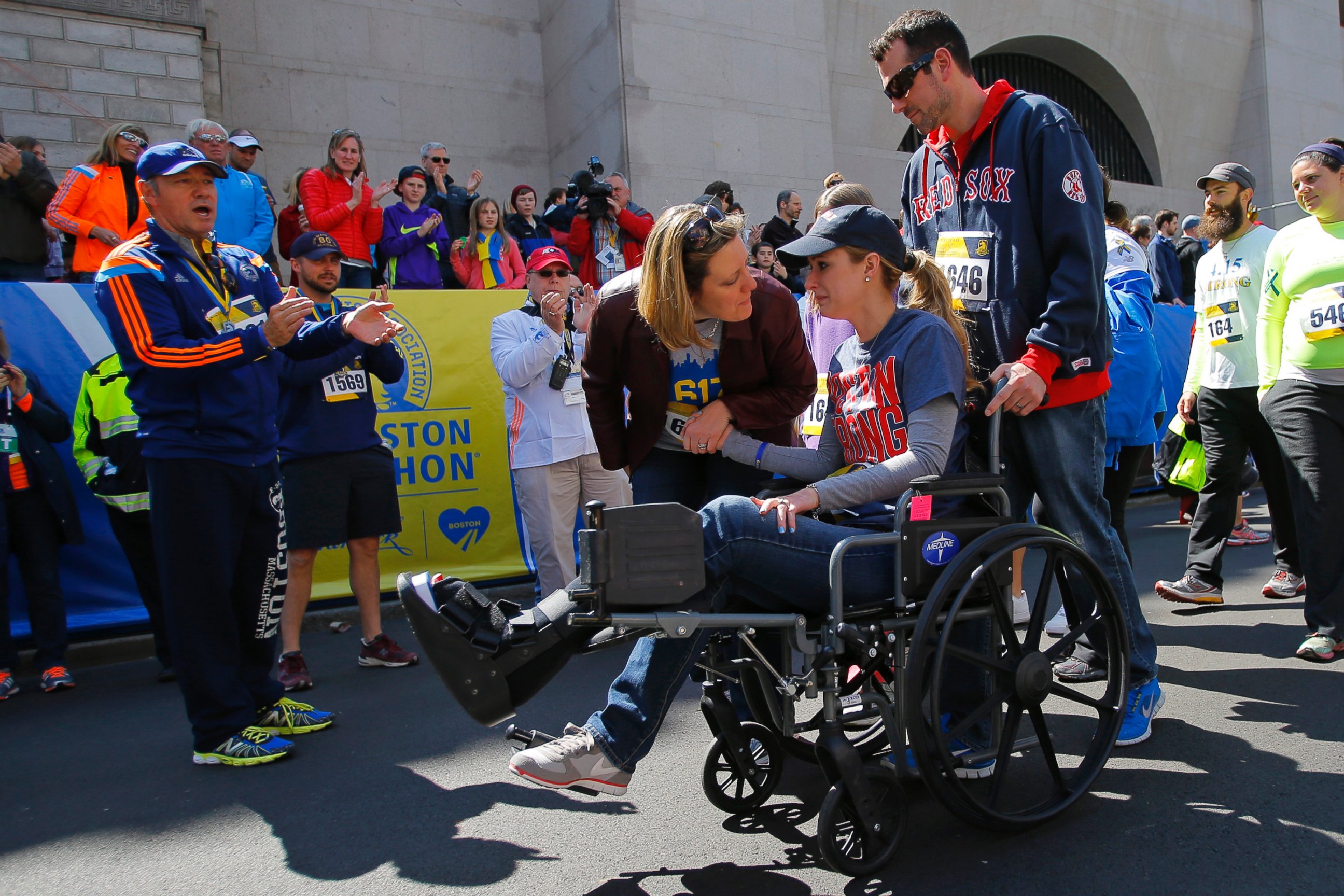 Her son, Noah, was sitting at her feet when the bomb went off, but after the explosions, when she tried to help him, she realized she couldn't get to him.
"I was like, 'This is it. I'm gone. I can't even help Noah as a mother. I am completely helpless at this point,'" she said, adding she thought she was going to die that day.
Noah survived with minor injuries.
Gregory said before arriving at court she experienced a flood of emotions, and she reflected back on how fearful she used to be.
"I had been for a very long time. And I didn't realize I was so fearful, but I truly was and until yesterday, I had this sense of insecurity because of how much I had lost at the finish line that day and I took so much of that back," she said.
Tsarnaev's defense said in opening statements they're not going to contest the fact that their client, along with his late older brother Tamerlan, was responsible for detonating the two bombs that day.
Legal experts told ABC News the defense is likely focusing only on trying to avoid the death penalty for Tsarnaev in the penalty phase of the case.