A mysterious breakup may have sparked the "Golden State Killer" suspect's anger against women, according to an investigator on the case.
During one attack on July 5, 1978, the serial burglar, rapist and killer reportedly talked about a woman named "Bonnie," while sexually assaulting another woman in Davis, California.
"He is sobbing and saying, 'I hate you, Bonnie. I hate you, Bonnie,' over and over," investigator Paul Holes told ABC News' "20/20."
"He had some anger against what Bonnie, or what he perceived Bonnie, had done to him. And he's taking that anger out on this victim that he's raping," Holes said. "We didn't know, was Bonnie his mom? A wife? Ex-wife? Girlfriend? We just knew that there was a Bonnie in his life."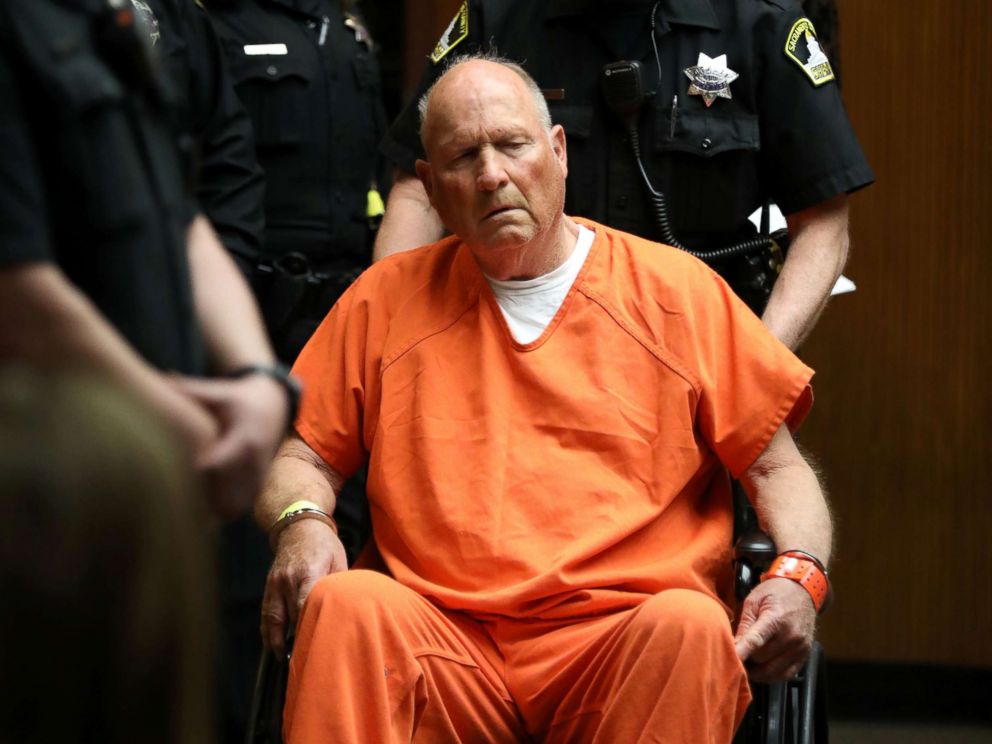 Holes, who recently retired, spent decades investigating the elusive "Golden State Killer," who police say committed 12 murders, at least 50 rapes and multiple home burglaries throughout California in the 1970s and 1980s.
Watch the full story on "20/20" this Friday, May 4 at 10 p.m. ET/PT
This year, Holes said investigators finally learned the identity of the mysterious Bonnie.
After suspect Joseph James DeAngelo, a 72-year-old former police officer, was identified, Holes said investigators found a newspaper article listing an engagement between him and a woman named Bonnie in 1970.
"So, now we have a guy that has a Bonnie in his life, and we couldn't find any indication that they ever got married," Holes said. "So, something happened in that relationship that caused them to part -- and that probably is indicative of a relationship that went sideways and ... maybe he could have a grudge, because of whatever happened in that relationship."
Last week, DeAngelo was arrested and taken into custody at his home in Sacramento County, where the crime spree started.
DeAngelo has not entered a plea; he returns to court May 14.