— -- Buzz Aldrin, the second man on the moon, has arrived in New Zealand after he was medically evacuated from the South Pole.
Aldrin had fluid in his lungs when he landed but was responding well to antibiotics, according to White Desert Antarctica, the tour company Aldrin traveled with. His condition is stable, but he will be kept overnight for observation, the tour company said, adding that Aldrin is in "good spirits."
Video from TVNZ shows Aldrin being transferred from a Safair cargo plane to an ambulance upon arriving in Christchurch at just before 6 a.m. local time. He was then transferred to a medical facility, according to the National Science Foundation.
Aldrin, 86, was visiting the South Pole as part of a tourist group when "his condition deteriorated" and it was decided that he should be evacuated as a "precaution," according to White Desert.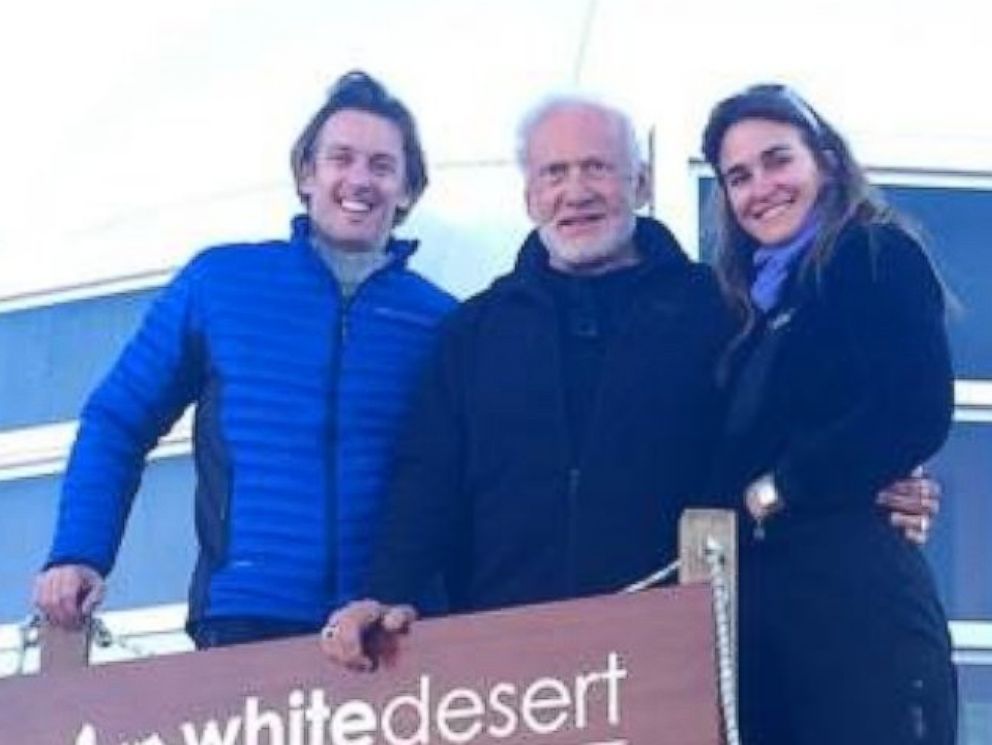 Aldrin's "condition was described as stable" when he was handed over to the U.S. Antarctic Program medical team and evacuated. He was accompanied by a member of his team and was under the care of a doctor with the U.S. Antarctic Program, White Desert said.
The National Science Foundation said it provided the "humanitarian medical evacuation flight" for the "ailing" former astronaut. The U.S. government agency flew out Aldrin from its Amundsen-Scott South Pole Station to McMurdo Station on the Antarctic coast. From there, Aldrin embarked on the flight to New Zealand.
In 1969, Aldrin became one of the first men to ever set foot on the moon as part of the famed Apollo 11 mission, accompanying Neil Armstrong and Michael Collins. The New Jersey native posted pictures on his official Twitter account earlier this week showing him preparing for his trip to Antarctica.
Aldrin posted a series of photos to social media on Tuesday as he departed Cape Town International Airport for Antarctica.
"We're ready to go to Antarctica! May be our last opportunity to tweet for a few days! We're go for departure to the launchpad!" Aldrin tweeted.
ABC News' Kirit Radia contributed to this report.