— -- The raging wildfires along the West Coast are threatening lives and homes in multiple states but some people are fighting back to protect their structures.
That's the case in one part of southern Washington, where U.S. Forest Service workers have entirely covered a historic cabin with tin foil to try to protect it from the flames.
The Forest Service regularly uses Aluminized Structure Wrap to protect certain buildings that are in the danger zone of spreading fires, and they have now done that in the Gifford Pinchot National Forest.
The agency notes that "wrapping a structure is the best protection strategy when it's too dangerous to stay," according to their blog.
Parts of the Gifford Pinchot National Forest have been closed in the past week as a result of the spreading wildfires.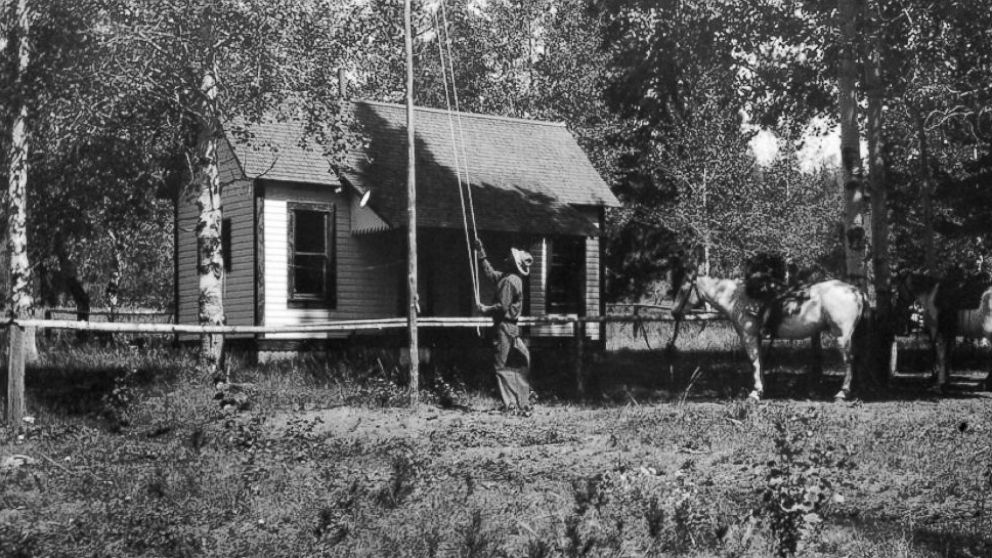 The structure in question there is the Gotchen Guard Station, the oldest building inside the bounds of the national park.
According to The Associated Press, the cabin was first built in 1909 and was used through 1916. This isn't the first time that the Forest Service has turned to the specialty tin wrap to protect the structure, as it was deployed when fires raged there in September 2012.