Caged tiger, other 'stressed' animals at prom dance sparks uproar
A caged tiger was wheeled onto the dance floor at a prom in Miami.
A prom night for teenagers in Miami turned wild when organizers invited a surprise guest to the dance floor -- a fully grown tiger.
"Welcome to the Jungle" was the theme of this year's Christopher Columbus High School prom, held Friday night at the DoubleTree Hotel at the Miami International Airport.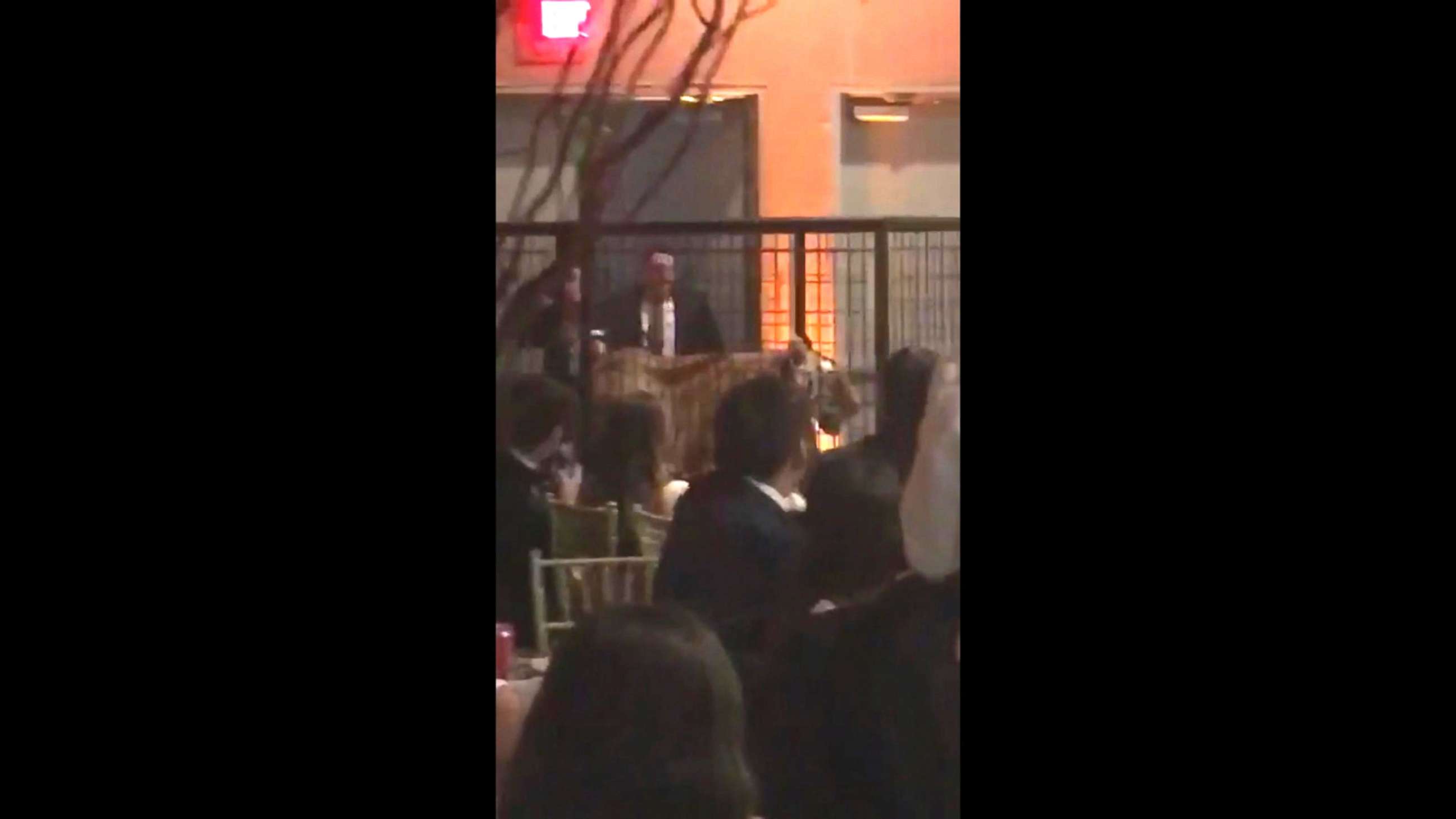 But the party took a strange turn when a handler wheeled out a caged tiger.
The bizarre choice of entertainment left a sister of one of the students who attends the all-boys Roman Catholic High School aghast.
"My mom doesn't appreciate that she spent $200 for prom and got this type of attraction," the student's sister, Marie-Christine Castellanos, said. "Who got down on one knee and proposed to the tiger to go to the prom?
"He's nothing more than an object that people used to amuse themselves in exchange for money," she added.
Castellanos, who said her brother is unwilling to come forward for fear of facing reprisals from the school, is worried that the tiger was uncomfortable being put on display as a dance sideshow.
"The body language of the tiger showed he is not happy with the situation," the sister, a 19-year-old college student, said. "He is stressed. The tiger is pacing up and down."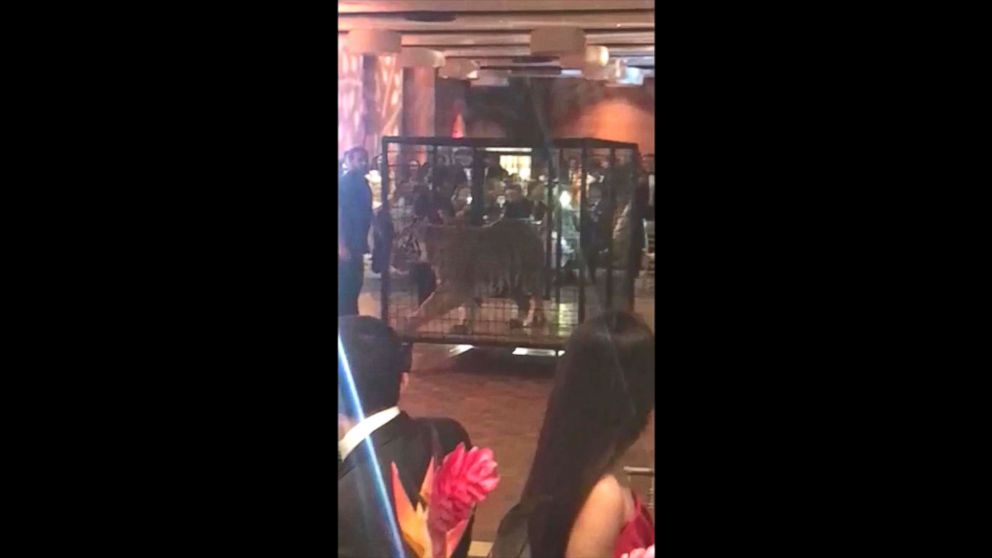 The tiger was part of an ensemble of animals that were captured on video. The footage showed the tiger, birds, a lemur, two macaws and an African fennec fox taking center stage at the event.
Afterward, the school stated that the wildlife was overseen the whole time by a Florida-licensed facility.
The school also released a statement to ABC station Local 10 defending the wild animal entertainment.
"The tiger, which was displayed for a few minutes in a cage, was never harmed or in danger, was not forced to perform, was always accompanied by his handlers, and for the great majority of the time, was laying down in a relaxed state, facing away from the audience," it read.
But Castellanos believes the animals didn't have to part of the prom experience.
"They're teaching these kids there's some satisfaction through the suffering of others," she said. "The saddest part of it all is teaching the children that there is no merit to the life of that animal -- that that animal doesn't deserve any better."