All newly manufactured vehicles to be sold in the U.S. are required as of Tuesday to have backup cameras equipped as a standard feature.
Advocates for the rule, which was mandated by the National Highway Transportation Safety Agency in 2014, hope today's milestone will lead to fewer instances of drivers backing into people due to a lack of visibility.
"This day is so important because we don't have a choice" when it comes to children's safety around cars, said Janette Fennell, founder and president of KidsAndCars.org, an advocacy group that works to prevent accidents involving children and motor vehicles. "This measure will save countless lives, especially of children."
Congress passed the Cameron Gulbransen Kids Transportation Safety Act in 2008. The bill, signed into law by then-President George W. Bush, ordered NHTSA to issue by 2011 a standard for improving drivers' ability to detect pedestrians behind their vehicles.
NHTSA's proposed standard was stalled for several years in the White House's Office of Information and Regulatory Affairs, according to a Reuters. It wasn't until March 2014, when a coalition of advocacy groups filed a lawsuit against the U.S. Department of Transportation (of which NHTSA is a part), that a rule was issued, with a May 1, 2018, deadline for full implementation.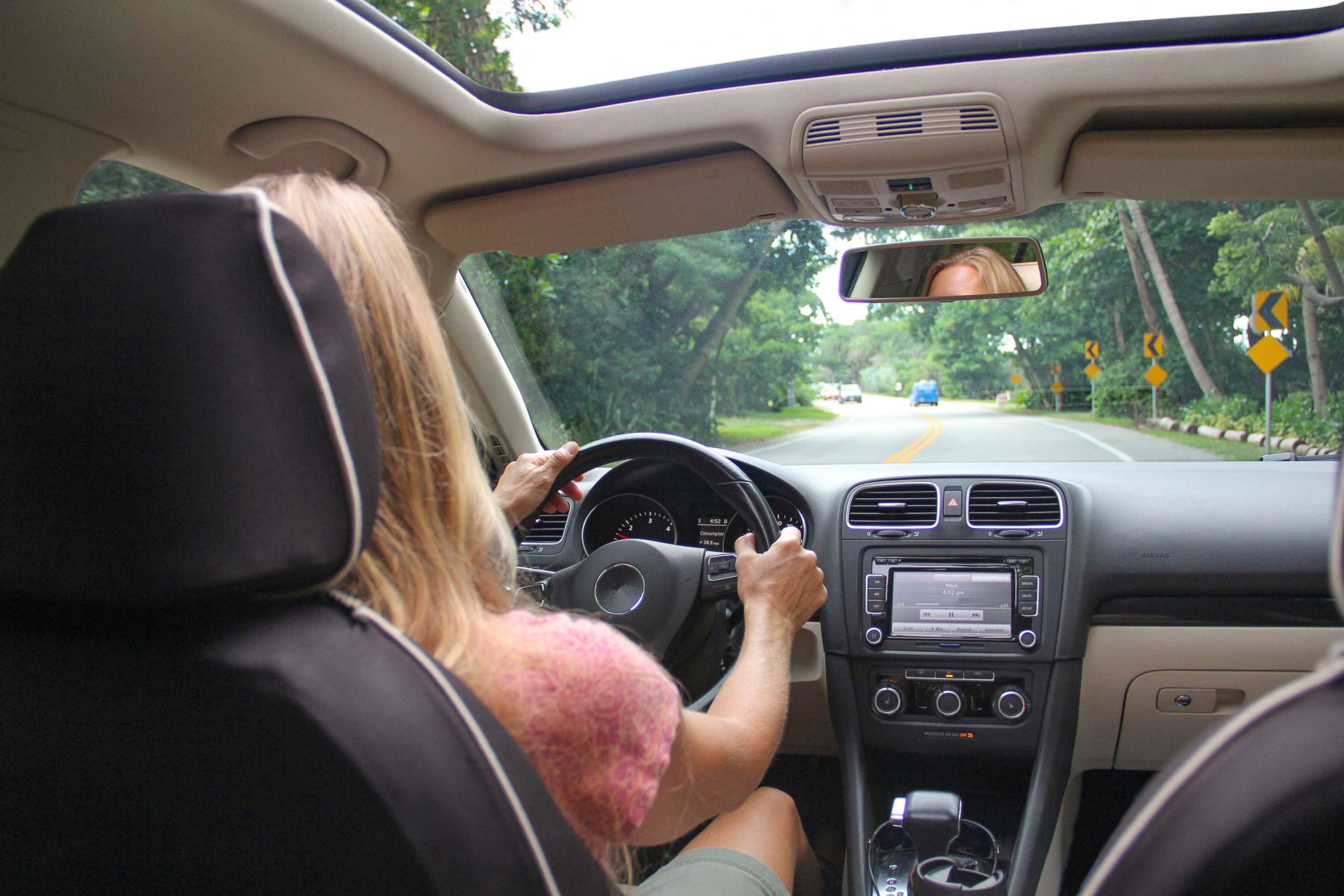 Today was 16 years in the making for Dr. Greg Gulbransen, who in 2002 accidentally backed over and killed his 2-year-old son Cameron, the namesake of the bill Congress enacted.
"It's been a long fight, but we're thrilled this day has finally come," Gulbransen said in a statement. "It's a bittersweet day because this rule should have been in place many years ago. Though his own life was short, my son Cameron inspired a regulation that will save the lives of countless others."
More than 200 people are killed and over 12,000 more are injured each year due to "backover" crashes, according to the Department of Transportation. Of those killed, more than half are children under 5 years old or adults 70 and older. Rearview cameras have already been found to reduce backup-related crashes by 17 percent, according to the Insurance Institute for Highway Safety.
NHTSA Deputy Administrator Heidi King said in a statement to ABC News, "NHTSA prioritizes safety on U.S. roads, and today we've reached an important milestone. This technology helps drivers see behind the vehicle, which we anticipate will help save lives and prevent injuries."
Fennell, whose organization behind this effort, said all the work leading up to today was worth it.
"It shows that with a tremendous amount of hard work, we can get things done in this country," Fennell added.