Columbine Shootings' Grim Legacy: More Than 50 School Attacks, Plots
ABC News tracks the aftermath in the years since Colorado school shooting.
October 7, 2014, 10:57 AM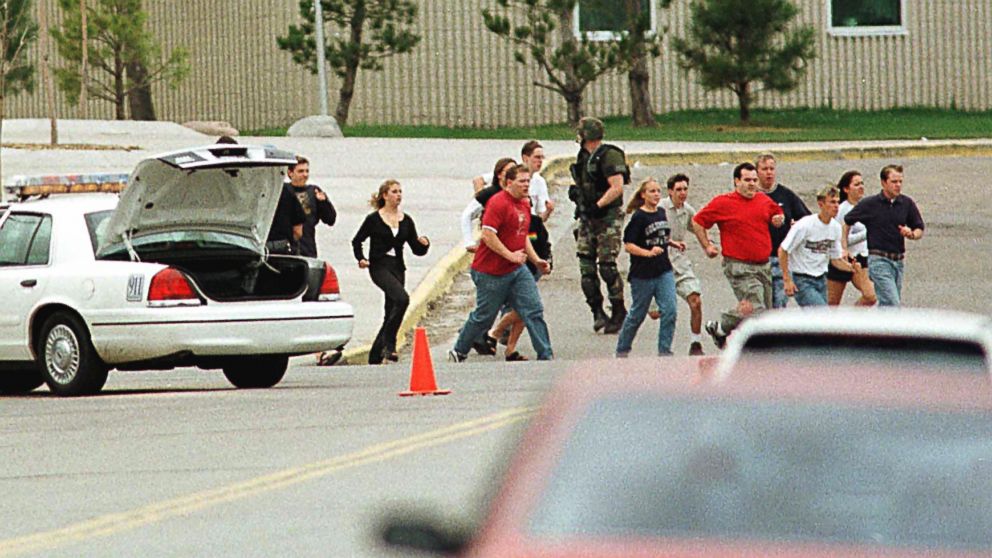 — -- A months-long investigation by ABC News has identified at least 17 attacks and another 36 alleged plots or serious threats against schools since the assault on Columbine High School that can be tied to the 1999 massacre.
AUGUST 19, 2014: SOUTH PASADENA, CALIF. A 16-year-old and 17-year-old were arrested for allegedly plotting what police described as a "viable" school "massacre" at South Pasadena High School. South Pasadena Police Chief Art Miller told ABC News the two suspects spent a lot of time playing a video game called "Super Columbine Massacre RPG [Role Playing Game]," studying it to copy the Columbine shooters' tactics. The teens have denied the charges against them, and they have been reportedly placed under house arrest as the case continues.
JUNE 13, 2014: CHURCH HILL, TENN. Two teenagers were arrested for allegedly planning to open fire inside Volunteer High School and kill as many people as possible. Police allege that journals by one of the teenagers revealed an obsession with Columbine and serial murders. The teenagers are awaiting a judge's decision on whether their case will be prosecuted in juvenile court. They have not yet entered pleas.
JUNE 5, 2014: SEATTLE. A 26-year-old man carrying more than 50 rounds opened fire at Seattle Pacific University, killing one and injuring two others. In his journal, obtained by ABC News and its affiliate KOMO-TV in Seattle, the alleged shooter called Columbine shooter Eric Harris one of his "idols," writing that since the massacre in 1999, "I've been thinking about [such attacks] a lot." He wrote: "I can't believe I'm finally doing this! So exciting I'm jumpy." In court, he pleaded not guilty and is expected to mount an insanity defense.
MAY 1, 2014: WASECA, MINN. A 17-year-old student at Waseca Junior/Senior High School was arrested for allegedly planning to kill his family and then bomb his school on the anniversary of Columbine. In a 180-page journal found in his home, the 17-year-old detailed his plan and described his obsession with the Columbine killers and other mass shooters. In his interrogations with police, copies of which were obtained by ABC News, the suspect allegedly said he planned the attack because it would be "an opportunity to get out of here," because it would be "fun," and "to follow my idol … Eric Harris." He also said he had been hiding the fact that he is "really mentally ill." At the time, his father told reporters he believes his son would not have actually carried out an attack. The 17-year-old faces charges of possessing explosive devices, after a judge threw out some of the most serious charges against him. Prosecutors are trying to get those charges reinstated. A lawyer for the 17-year-old declined to comment for this story.