For the first time in its history, Columbus, Ohio – which was named for explorer Christopher Columbus -- is not observing the federal holiday named in his honor this year because money is too tight, city officials said in a press release late last week.
Instead, city officials have chosen instead to celebrate another federal holiday, Veteran's Day on Nov. 12, a day during which the city normally remains open because it would require a paid holiday for all city employees.
The Ohio capital has a population of 860,000 with 8,500 city employees, Robin Davis, Director of Media Relations for Mayor Andrew Ginther, told ABC News.
"We didn't think it was prudent to add an additional holiday," Davis said. "We have 110,000 veterans and we thought it was important to celebrate them." This is the first time the city will recognize Veterans Day as a city holiday in which municipal officers are closed.
The Ohio city's decision is not related to a movement to end Columbus Day and replace it with Indigenous Peoples Day, in deference to the Native American population that was colonized and in some cases enslaved or decimated by colonizing forces associated with Columbus.
We have 110,000 veterans and we thought it was important to celebrate them.
On what has traditionally been Columbus Day – the second Monday in October – numerous cities including Los Angeles, Seattle, Denver, Nashville and Santa Fe, New Mexico recognize Indigenous Peoples Day, amid growing criticism of a failure to recognized Native American's history and contribution.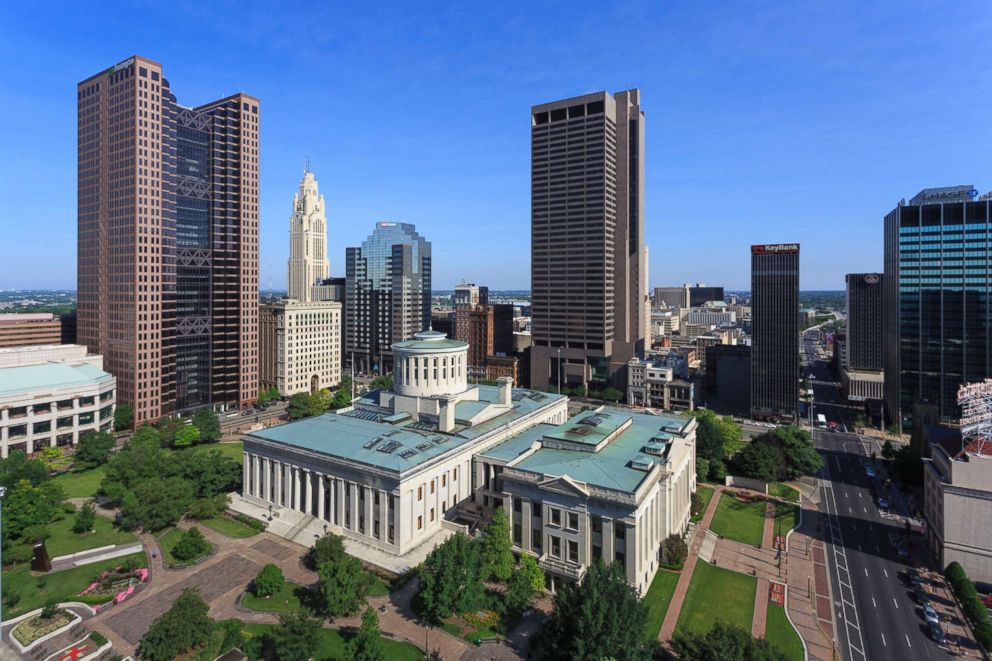 Millions of indigenous people were killed or died of disease under colonization of parts of the eastern U.S. that began with Columbus' arrival in 1492, according to activists.
President Donald Trump, had not mentioned Indigenous Peoples Day by late Monday afternoon, but did tweet about "Columbus's spirit of determination and adventure."
Although the holiday was not officially observed on Monday, that didn't stop Columbus residents from getting their Italian on: the annual Columbus Italian Festival held its annual three-day celebration, which attracts over 35,00 visitors every year, over the weekend, according to the group's website.