Many tech pioneers of Silicon Valley are dipping their toes into the world of driverless car technology.
Some of the 52 different companies that have been approved by the California Department of Motor Vehicles to test autonomous vehicles on the road include Apple, Waymo, Tesla, Ford, Honda, BMW, Nissan, Intel and Uber.
"We're still in the very early stages of this technology" Richard Mudge, the president of Compass Transportation and Technology Inc., a transit tech consultation firm, told ABC News. "There's a very large market for this, and I suspect most companies may not succeed."
Since 2014, the California DMW's regulations have allowed autonomous vehicle testing with a driver behind the wheel, but starting on April 2, the California DMV can issue permits for driverless testing and deployment permits for autonomous vehicles, a spokesperson for the department told ABC News.
"Testing is important because this is a brand-new technology," Mudge said. "These companies can't just go out and just do it. They're most often using safety drivers while testing."
The tests that companies that have received permits undertake include simulations, millions of miles of driving with a safety driver, and use on test tracks.
"On the roads, drivers may see all sorts of strange things," Mudge explained as to why testing is often expansive.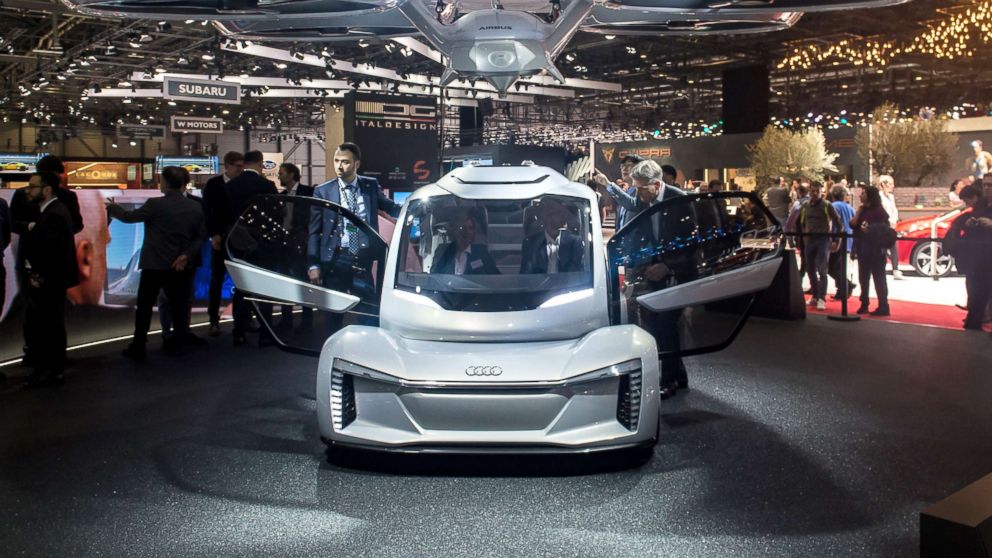 Tech companies
Uber Advanced Technologies Group embarked on a quest to implement self-driving cars and had opened multiple testing cities. The company recently suspended tests after a pedestrian was hit and killed by one of its cars in Tempe, Arizona, the company said.
The National Transportation Safety Board is currently investigating the incident, the board confirmed to ABC News.
"We are aware of the Uber crash in Arizona and are in the process of getting more information," said the California DMV in a statement to ABC News. "The California DMV takes the safe operation of our autonomous vehicle permit holders very seriously. The California DMV has many requirements in place for testing permit holders and requires collision reports and annual disengagement reports."
The car involved in the incident was a Volvo in autonomous mode.
"With locations in Pittsburgh, San Francisco, Phoenix and Toronto, the Advanced Technologies Group is comprised of Uber's self-driving engineering team dedicated to self-driving technologies, mapping and vehicle safety," the company wrote on its website.
The ride-sharing company signed a framework agreement with Volvo to sell "tens of thousands of autonomous driving compatible base vehicles between 2019 and 2021" in November, according to a press release. These vehicles are manufactured by Volvo. The two companies have had a partnership since August 2016.
Uber has also recently announced that it was going to start testing tractor-trailers that drive themselves.
Of course, Uber is not the only tech company paving the way for driverless vehicles -- Alphabet Inc., Google's parent company, named its autonomous car program Waymo in 2016, and the company has been in the driverless vehicle game since 2009, according to its website.
"I think Waymo is the farthest ahead," Mudge said. "But other companies are not far behind, like Uber and General Motors."
Waymo has used or is currently using the Toyota Prius, certain Lexus car models and the Chrysler Pacifica Hybrid minivan. It's using testing sites in multiple California and Arizona cities as well as Austin, Texas; Atlanta and Detroit.
The Google-owned company is one of the only that has fully autonomous vehicles testing, Mudge said.
"Our vehicles have sensors and software that are designed to detect pedestrians, cyclists, vehicles, roadwork and more from up to three football fields away in all 360 degrees," the company explains on its website.
The company currently has a public trial of its ride-sharing, self-driving vehicles in Phoenix and has added the testing of driverless rigs to its growing driverless program.
"There will be many different markets and types of vehicles," Mudge said about self-driving technology.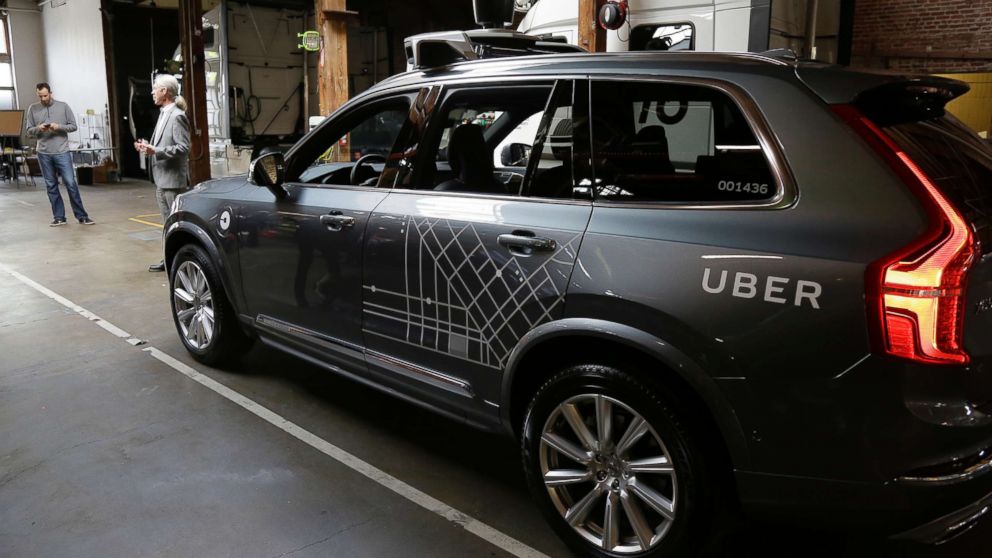 Microsoft has also started working on developing internet-connected vehicles as well as conducting autonomous vehicle research, which includes algorithms for self-driving cars and simulation of the potential technology, in its project called AirSim, which was announced in Novemeber.
Apple also may be developing driverless technologies. Last April, the company received a permit from the California DMV to begin testing self-driving cars on public roads.
Other tech companies that have received permits to test autonomous vehicles in California include Lyft, Samsung and Bosch.
Carmakers
Some companies such as Uber and Waymo have looked to partnerships with existing car manufacturers to implement their autonomous technology in their vehicles.
Even with the start of 2018, some car manufacturers are talking about their plans for self-driving vehicles.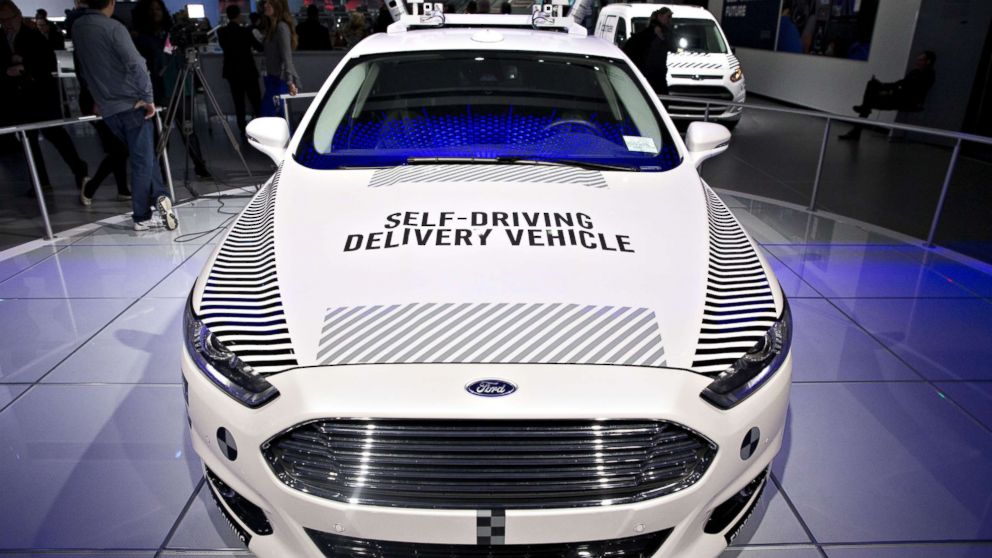 Toyota announced its concept for a potential delivery, ride-sharing or e-commerce vehicle called e-Palette this past January, and the company said it is partnering with Amazon, Mazda, Pizza Hut and Uber.
In January, German car manufacturer Volkswagen started collaborating with Aurora, a self-driving technology company, to "help bring self-driving cars to roads worldwide quickly, broadly and safely," according to a press release.
Before the start of the New Year, many companies had already gotten started on this technology, like Fiat Chrysler Automobiles.
The automaker joined BMW Group, which is made up of the brands like BMW and Rolls-Royce; Intel, a chip manufacturer; and Mobileye, a self-driving technology company, in August to develop autonomous driving vehicles.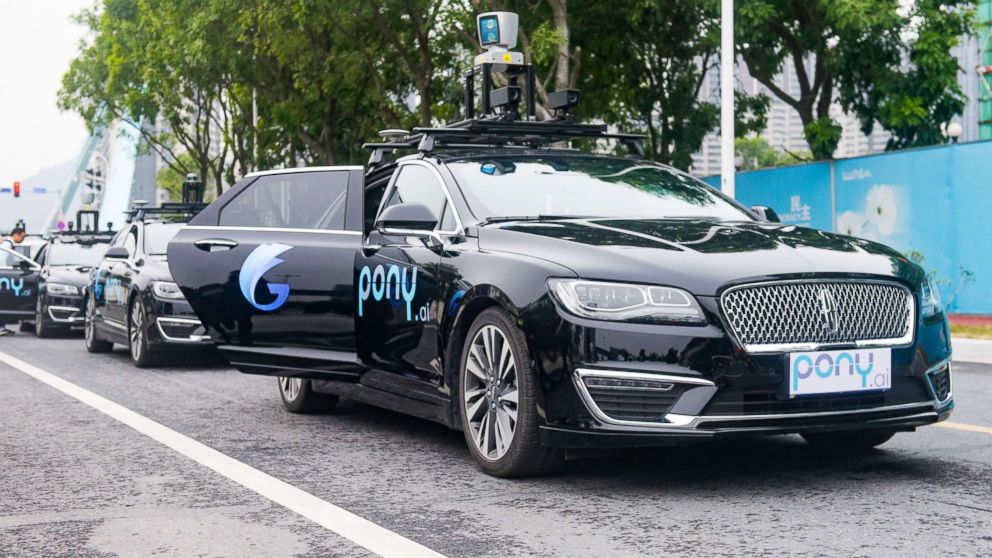 "The cooperation allows the companies to leverage each other's individual strengths, capabilities and resources," the press release said about the partnership between the companies.
Audi, another German car manufacturer, also has two concepts for driverless cars that use artificial intelligence to operate, but it continues to look ahead at the future of these cars on the road.
Tesla is yet another car manufacturer that has honed in on autonomous driving -- its vehicles have an autopilot, a driver-assist program that uses cameras and radar to automatically change lanes, navigate traffic and brake to avoid collisions.
Other carmakers that are testing autonomous vehicles in California include Delphi Automotive, Subaru, General Motors and Honda.
Volkswagen Group of America was the first to receive a permit to test their vehicles in California.
But outside of the U.S. testing of autonomous vehicles, there's also a global competition.
"There is a competition between Chinese companies and U.S. companies to get there first," Mudge said about self-driving vehicles.
Chipmakers
The technology that makes these cars driverless often starts with the chipmakers themselves, like Intel and Nvidia, both of which are companies involved in helping other tech companies and carmakers test autonomous vehicles.
These companies can provide the computing power needed to automate car designs.
Intel is working with BMW Group and Mobileye to create semi- and fully automated cars, and they are also working with Waymo to include its technologies for sensor processing, connectivity and artificial intelligence, according to its website.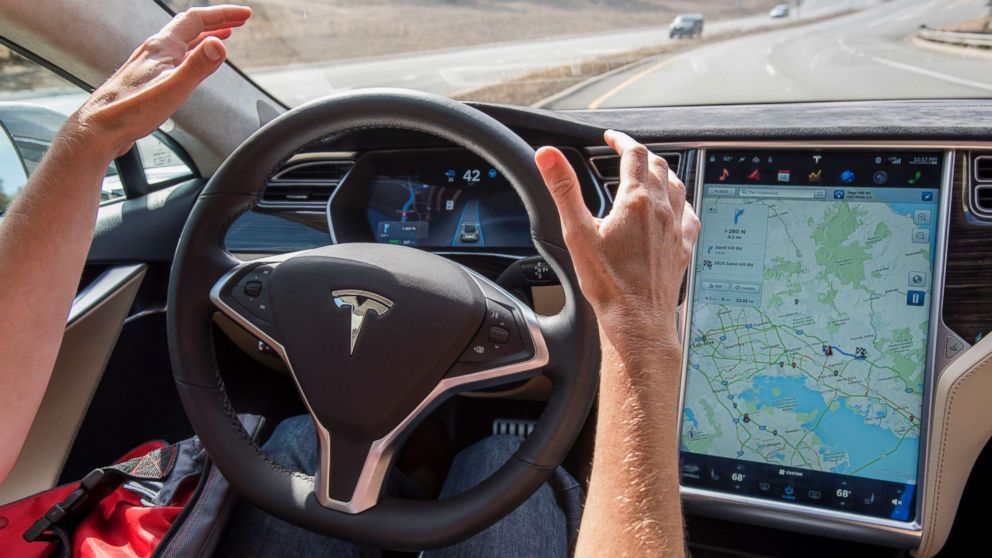 Nvidia offers an artificial intelligence platform for automakers that combines deep learning and advanced sensor technology that can be "capable of understanding in real-time what's happening around the vehicle, precisely locating itself on an HD map, and planning a safe path forward," according to its website.
The chip company has partnered with Audi, Mercedes-Benz, Tesla, Toyota, Uber, Volvo and Volkswagen to help make their driverless vehicles a potential reality.
Other chip companies that have been granted a permit from the state of California to test their autonomous technology in cars also include Qualcomm.
The Associated Press contributed to this report.