A stolen Krispy Kreme van full of doughnuts was recently put to good use by Florida police officers.
The van was stolen in Lake City, Florida, on Tuesday morning and recovered by an officer on patrol in the city of Clearwater, nearly 200 miles away.
"There were no keys inside, but there were plenty of doughnuts," Clearwater Police Department spokesperson Rob Shaw told ABC News.
The store manager of the Krispy Kreme where the van was stolen was unable to retrieve the vehicle immediately, so he gifted the doughnuts to the officers. They saved a few for themselves, then shared the remainder with the homeless meal event down the street.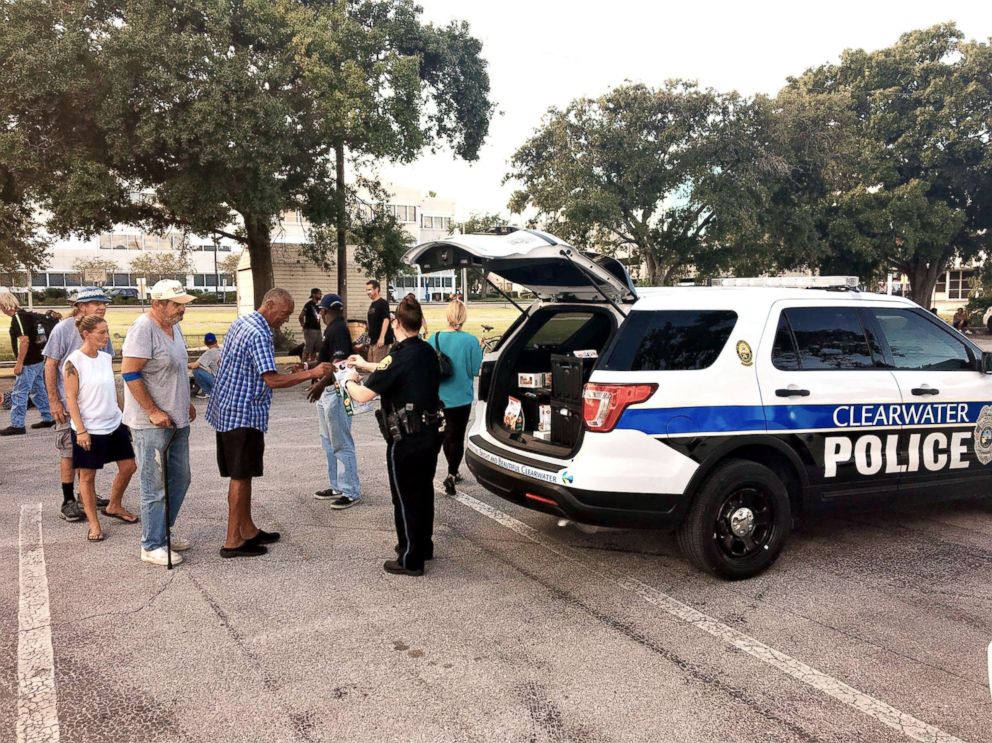 The feeding event offers meals several times a week to several dozen homeless people.
"One of the things that we always try to live out in the police department is that we're community champions," Shaw said. "We like to do things for all parts of the community. This was just a way to help some of those people who were in need, and to make sure all of those doughnuts didn't go to waste."
No arrests were made for the stolen van. It was unclear if any prints were found in the powdered doughnuts.