Dangerous temperatures have been recorded in the US for weeks. Is the extreme heat coming to an end soon?
Monsoon season may bring relief to heat-strained regions.
The end is not near for the dangerous temperatures that have been plaguing much of the U.S. for the past month.
The oppressive heat that has been blanketing large portions of the South and West for weeks is expected to continue into the foreseeable future, forecasts show.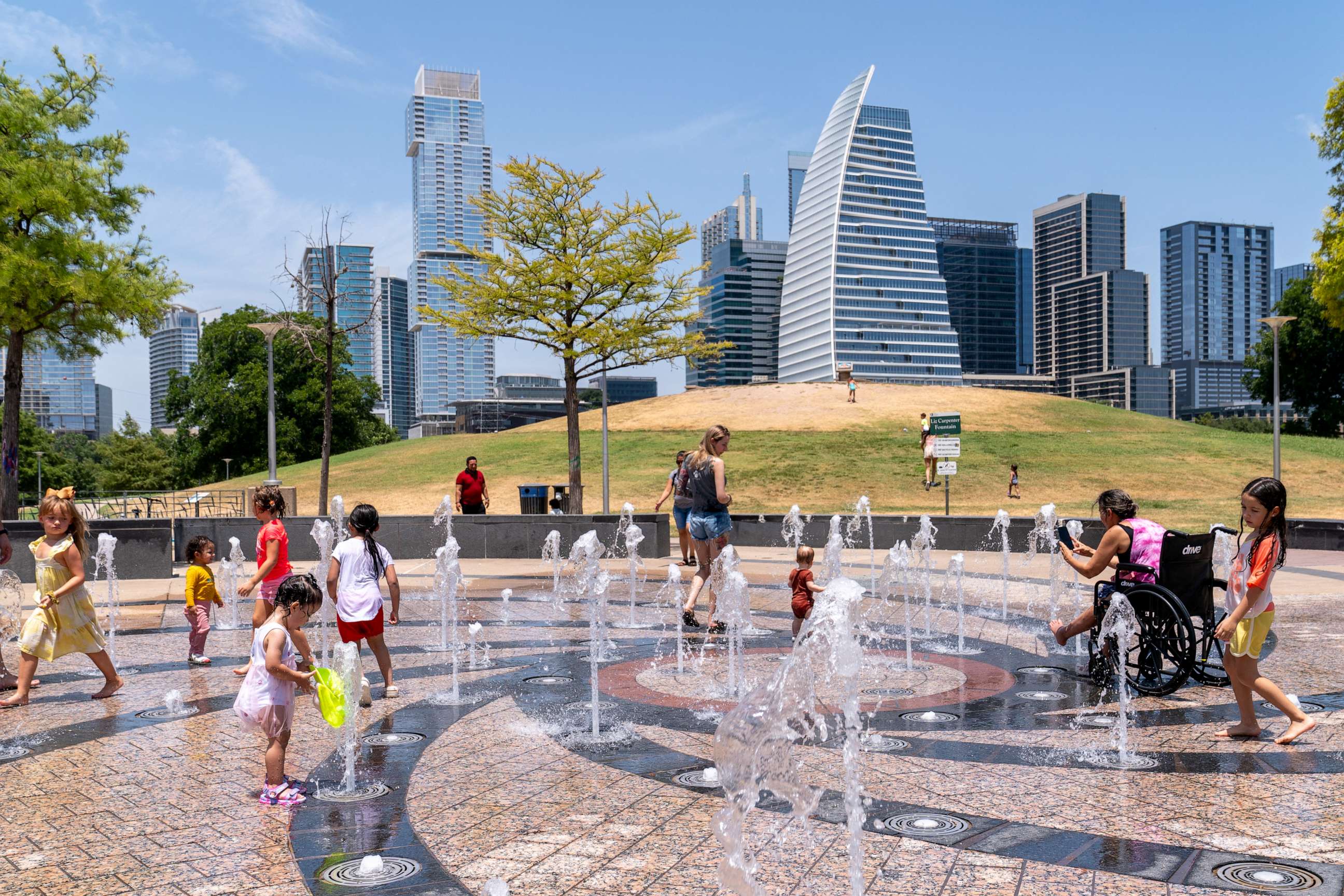 Models for the end of July show temperatures well above average, as the heat dome that has been causing record-breaking temperatures continues to sit over the West.
Temperatures have been scorching all over the country for the better part of a month.
On Sunday, Miami reached a heat index of 110 degrees -- just shy of the all-time record of 112 degrees -- and measured a heat index of 106 degrees on Monday. The city has seen a record stretch of 37 consecutive days with a heat index above 100 degrees.
El Paso, Texas, has been past the 100-degree mark for 32 days in a row, with many more likely to come, weather models show.
Phoenix has reached 110 degrees and above for 18 consecutive days, and tied the record of 18 days on Monday -- and will likely break it on Tuesday. On Monday, the city also tied the longest stretch of days without temperatures dipping below 90 degrees.
Overnight temperatures in Phoenix have been double the national average and have increased by 5.7 degrees since 1970, likely due to anthropogenic, or human-caused climate change.
Reno, Nevada, tied its all-time high temperature on Sunday at 108 degrees, reaching that number for the first time since 2007. Las Vegas also tied its daily record on Sunday when it reached 116 degrees.
Other cities to break daily record highs on Sunday include Sacramento, California, at 109 degrees, Salt Lake City, Utah, at 106 degrees, Tucson, Arizona, at 111 degrees, Death Valley, California, at 128 degrees and Corpus Christi, Texas, at 103 degrees with a heat index of at least 123 degrees.
On Monday, temperatures will once again return to the triple digits for much of the South and toward Texas. Temperatures in places like Phoenix are expected to reach, and even exceed, the 110-degree mark through at least Sunday, weather models show.
It is unclear how long the record-smashing temperatures will last, as the accuracy for forecasts decreases after a week.
Eventually, the monsoon season will bring relief to many parts of the country. The season typically begins in June and ends in September, but the start of the monsoon season is not currently in sight.
The temperature outlook released by the National Oceanic and Atmospheric Administration's Climate Prediction Center has forecast a continuance of the above average heat for the West.