— -- At least five people were killed, three others are missing and hundreds of homes were destroyed as large parts of the central and southern Plains states faced flash floods and tornadoes.
In Claremore, Oklahoma, about 30 miles northeast of Tulsa, firefighter Jason Farley died when he was swept away while attempting a water rescue, said Deputy Chief Matt Wilson of the Claremore Fire Department. A 33-year-old woman in Tulsa died a traffic-related crash, Oklahoma Department of Emergency Management spokeswoman Keli Cain said. In Texas, a man's body was recovered from a flooded area along the Blanco River, which rose 26 feet in one hour and left piles of wreckage 20 feet high, authorities said.
Alyssa Ramirez, 18, a student at Devine High School in Texas, died Saturday driving home from her school's prom, after her car got stuck in floodwater, ABC affiliate KSAT reported.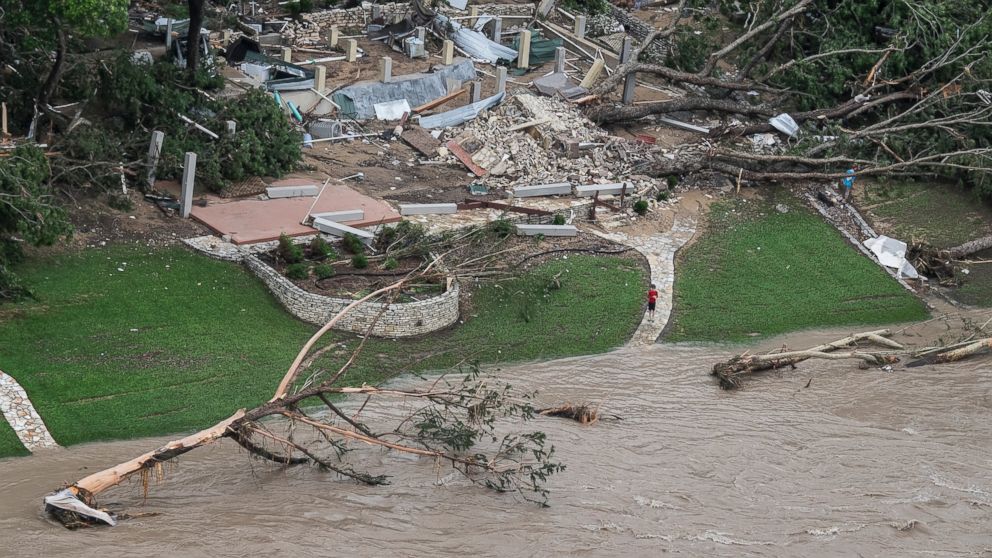 According to the National Weather Service, one other person died in Union, Mississippi when a tree fell on the victim's car.
In Wimberley, about 40 miles southwest of Austin, hundreds of homes were destroyed, many of them washed away, after more than 9 inches of rain was reported and the Blanco River rose. Trey Hatt, Communications Specialist for the city of San Marcos, told ABC News that three people remain missing from the Wimberley area -- and 550 properties and 1,100 structures were impacted by the flood waters.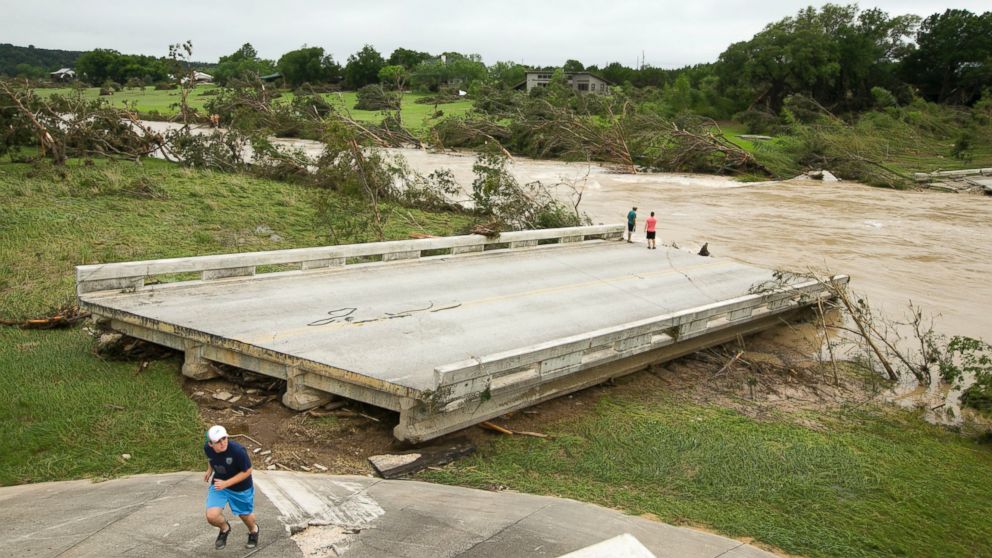 A tornado touched down in Houston, severely damaging an apartment complex and sending at least two people to the hospital. The National Weather Service identified the tornado in a preliminary report as an EF-1 with 100 mile per hour winds.
Two EF-1 tornadoes were also reported in Dallas County, Texas, on Saturday.
The threat for severe weather will encompass a large swath of Texas and the southern part of Oklahoma yet again on Memorial Day with large hail, damaging winds, and an isolated tornado possible across the region.
Heavy rain and more flash flooding are expected for areas that are already extremely saturated.
The Associated Press contributed to this report.