Deaf couple who made history scaling Everest aims to inspire others to reach their heights
"Our community was on top, too."
A deaf Maryland couple made history earlier this year by making it to the planet's highest point, and now they are setting their sights on other peaks.
And they want to make sure that others in the Deaf community follow in their footsteps to any peak.
Shayna Unger and Scott Lehmann told ABC News Live that when they reached the top of Everest earlier this year, becoming the first deaf American climbers to do so, they felt a great sense of pride.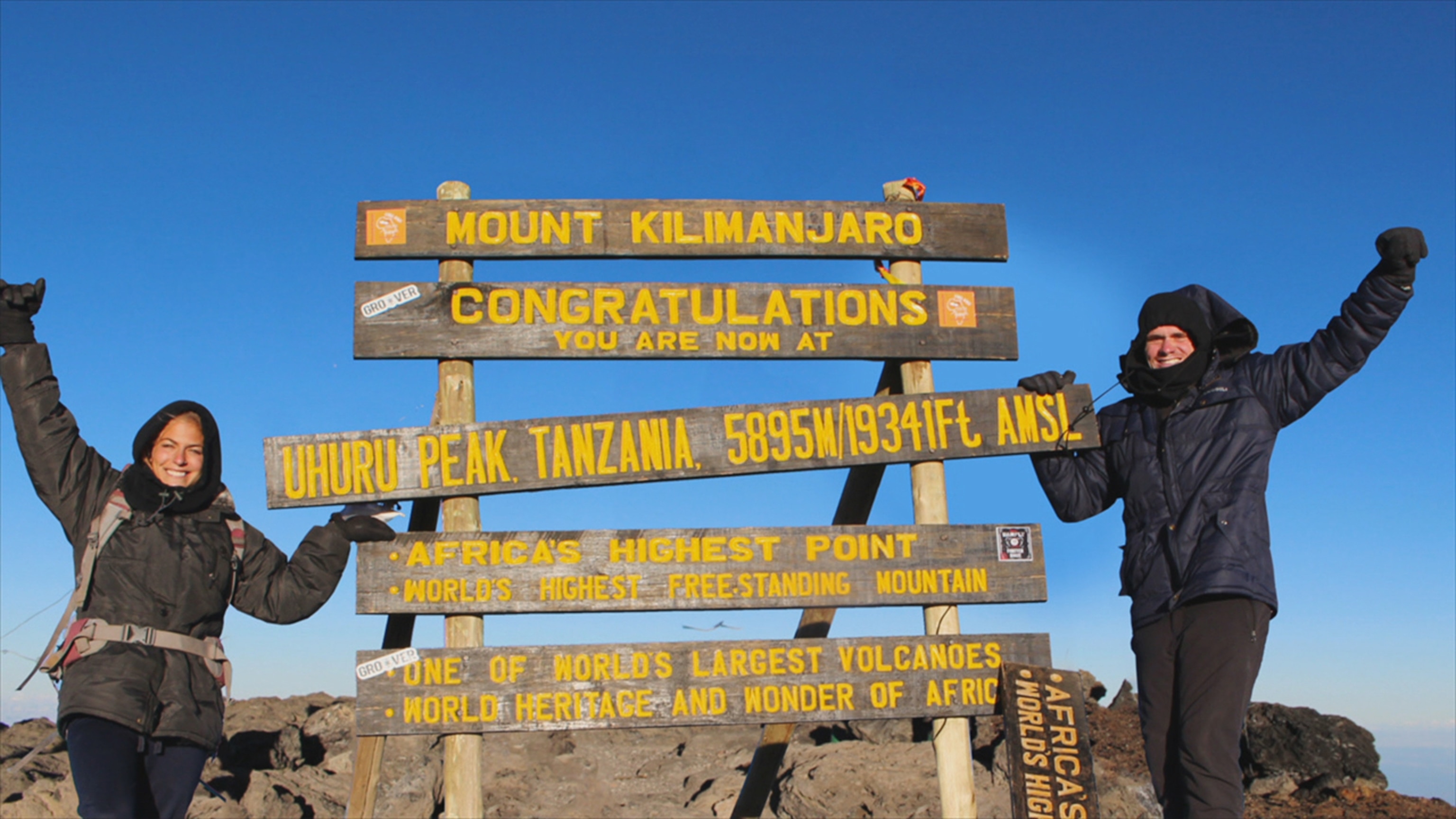 "You know, our community was on top, too. So in that moment, really, I really got goosebumps," Lehmann said.
Lehmann said he and Unger, who became the first deaf woman to scale to the top of the Himalayan mountain, spent two months with Sherpas to ensure that everyone communicated effectively.
"We were able to gesture and communicate to the point where other people were looking at us and saying, 'How do you understand each other?'" Unger said.
The couple said that Everest was part of a "higher plan," and they plan on climbing to the highest mountain in all seven continents. They need to climb three more mountains to achieve that dream.
"The whole thing is about making a change on the global perspective of deaf individuals," Unger said.
When they're not preparing to ascend to the top, the couple has been on the ground visiting schools and talking with deaf students about their exploits.
"I remember when we first did our…first presentation at a school…a girl said, 'Wow, you're deaf. You're just like me. I'm deaf. You climb that mountain, that means I can do that,' Unger said. "And that just really changed our trajectory."
Lehmann noted that their presentations have given deaf students more confidence to pursue any dream they can imagine.
"They want to be a doctor, an astronaut, a lawyer," he said. "And it's possible for them. It starts with the children. It starts with the kids. So putting that belief inside of them and that the possibilities are endless."