A desperate search is on for a woman who went on a solo hike on Washington's Vesper Peak Wednesday and never returned to her family.
Samantha Sayers, 28, went for a hike on the mountain Wednesday morning at about 8 a.m. and was expected to check in with her boyfriend around 6 p.m. after returning from her daylong climb, the Snohomish County Sheriff's Office said.
But that call never came.
With her still missing, her family called 911 at about 1 a.m. the following morning to report the Seattle native hadn't checked in, according to the sheriff's office.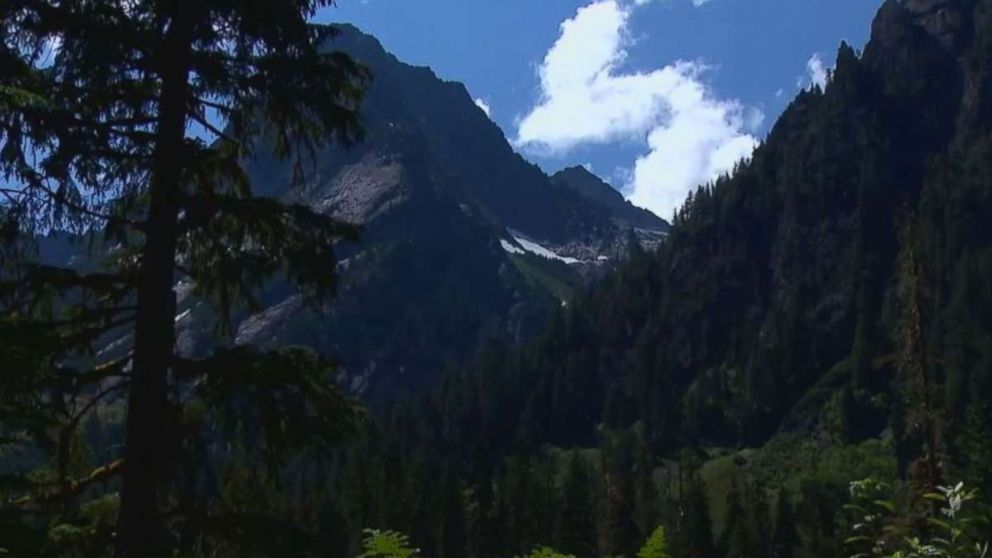 Sayers' car was still located at the bottom of the mountain trail, police said.
"We have about 70 search and rescue members down on the Spada side, including canine, and we also have our helicopter and air operations," Sgt. Greg Sanders, of the Snohomish County Sheriff's Office, told Seattle ABC affiliate KOMO.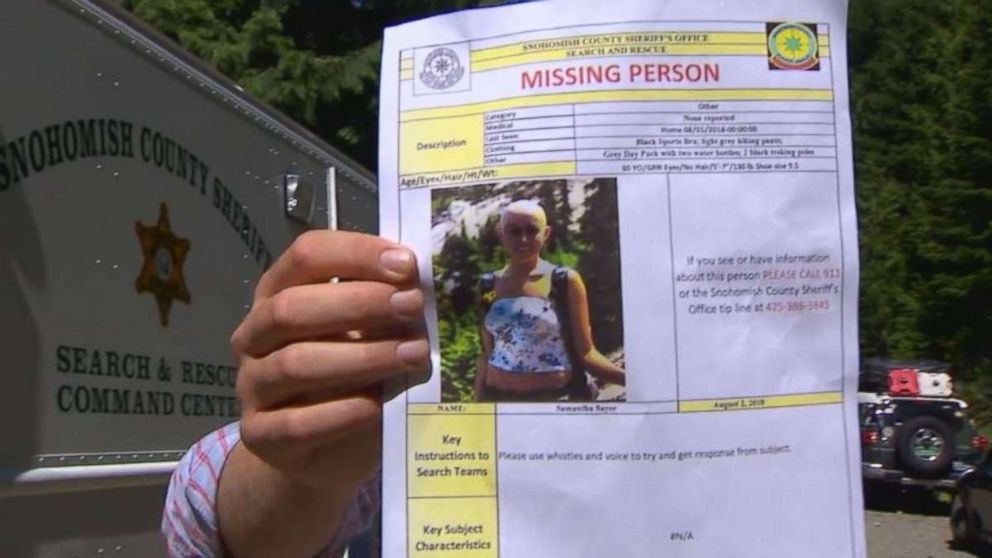 She is an experienced hiker, according to her family and authorities. Sayers' Instagram page is filled with photos of her climbing mountain peaks around the state of Washington with her boyfriend.
Billy Herweh, who was climbing Vesper Peak on Saturday, said he was told by authorities to keep an eye out for Sayers on his hike.
"You never know, you hear it all the time, be prepared, but when the first thing you see or hear is a helicopter going by, which in the mountains is not a good thing, it's a pretty stark reminder that you just never know," Herweh told KOMO.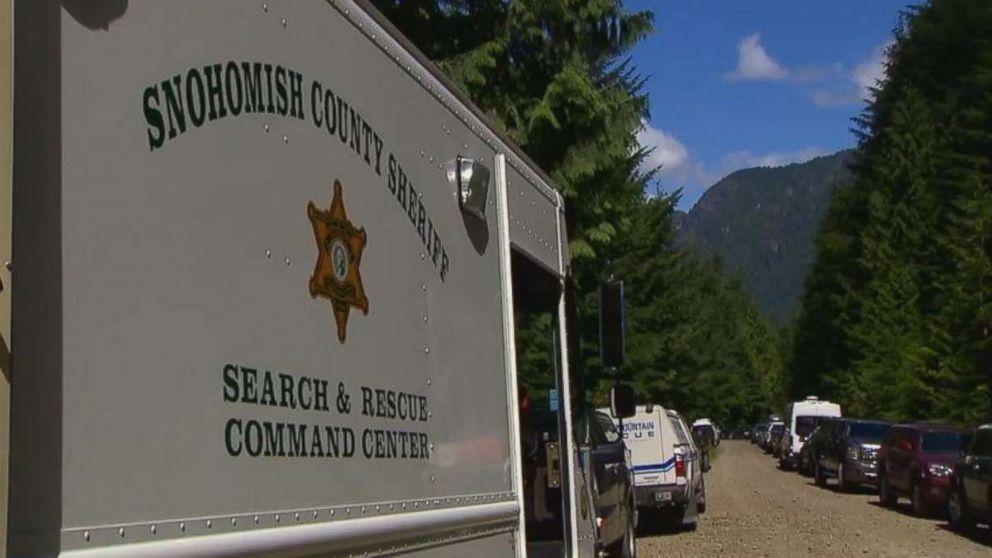 While the weather was nice at ground level in the Cascade Mountains this week, with low temperatures in the mid-50s and highs in the 70s, there is still snow at the top of Vesper Peak.
Sayers was wearing light gray hiking pants and a black sports bra. She has green eyes and no hair.
Vesper Peak is 6,220 feet tall and is located about an hour east of Everett, Washington, and an hour and 45 minutes northeast of Seattle.