Texas town devastated by tornado, 5 dead across South from severe weather
Three people were killed in the small Texas town of Perryton.
The residents of Perryton, Texas, are digging out after a deadly tornado ripped through the small town, destroying at least 200 homes.
The preliminary damage rating for the Perryton tornado is EF2, the National Weather Service said.
Devastation in Texas
Three people in Perryton were killed: Becky Randall, a woman in her 60s who was found in a print shop; Cindy Bransgrove, a woman also in her 60s who was found in a food bank; and Matthew Ramirez, an 11-year-old boy who died at a trailer park, according to Ochiltree County Sheriff Terry Bouchard.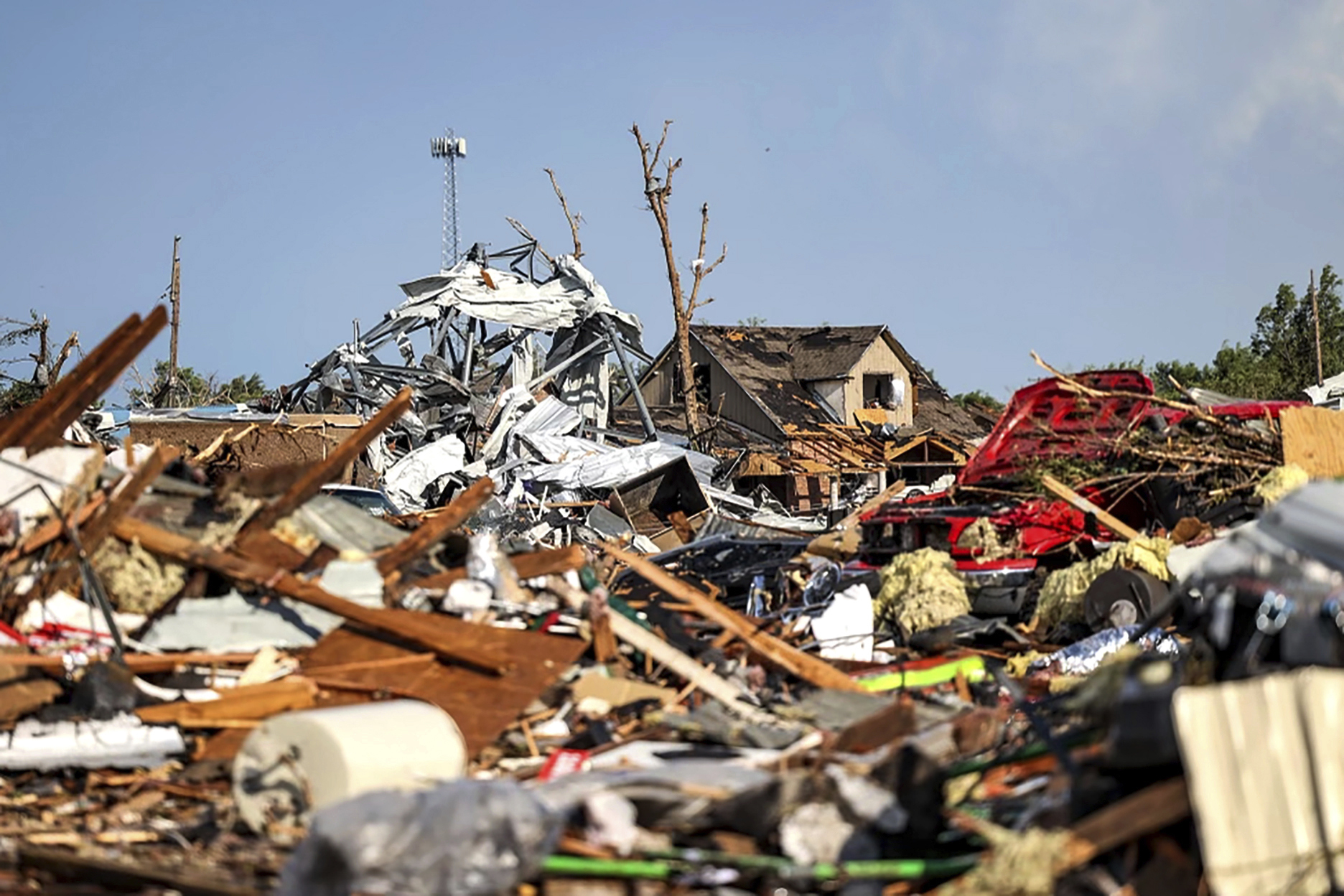 Becky Randall is survived by two sons and four grandchildren, who were "her world," Randall's daughter-in-law, Randi Cunningham, told ABC News.
"She loved life. She found joy in everything. There wasn't a single day that she wasn't smiling or laughing or making me feel better," Cunningham said.
Randall grew up in Perryton, Cunningham said.
"She loved this town, and loved the people in it. And they loved her," she said.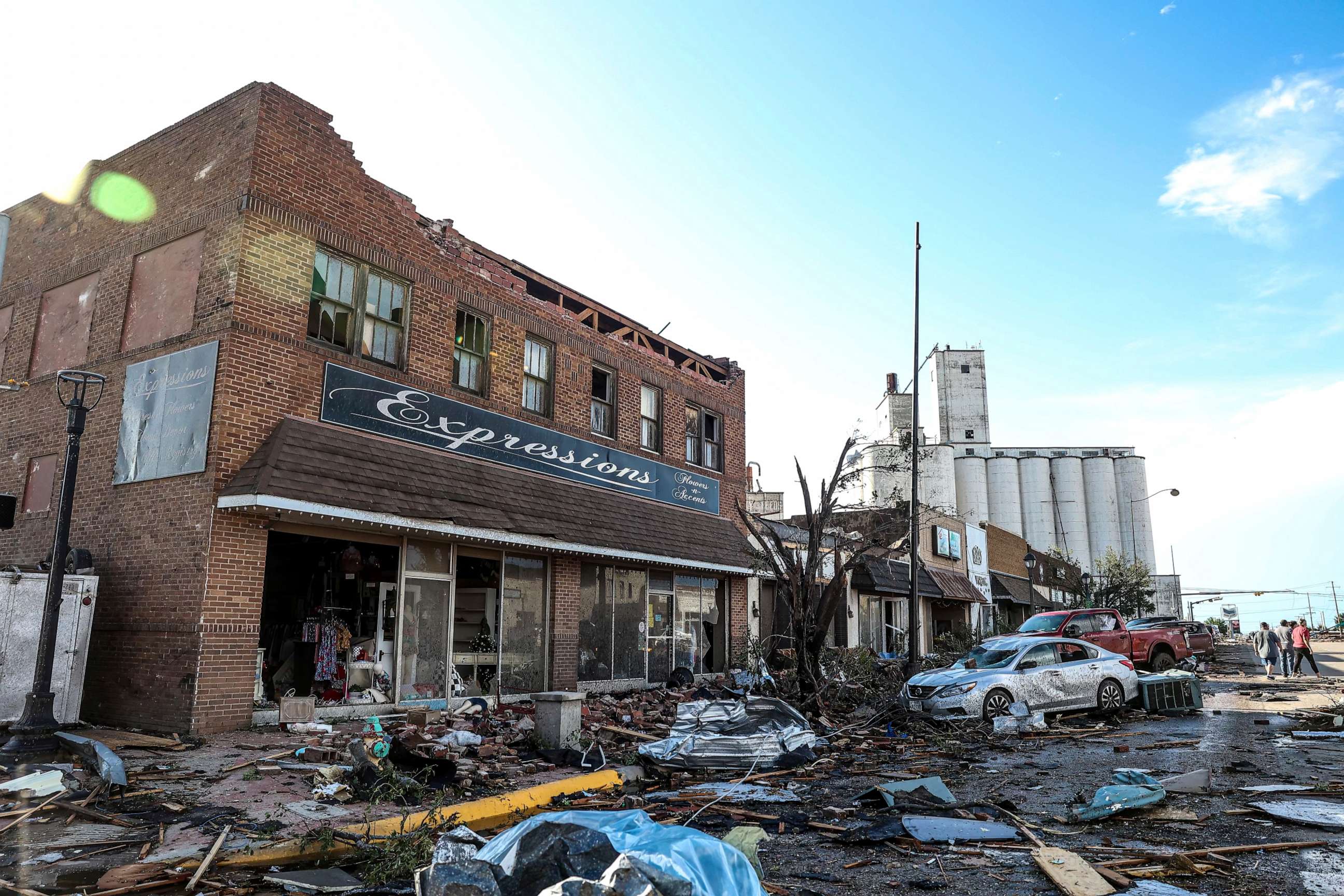 Perryton Fire Chief Paul Dutcher estimated the tornado's path through Perryton, near the state line with Oklahoma, was about 1.5 miles. Dutcher said 2 1/2 blocks of the downtown area is "completely wiped out."
Tommy Kerbl's daughter's trailer park neighborhood was among the areas hit.
Kerbl helped with the search and rescue efforts for hours and said he found the body of Ramirez, who was thrown more than 150 yards from his trailer home.
"It's such a panic mode," he told ABC News. "Mom was screaming crying, there was nothing we could do but cover the kid up."
"I've never seen anything like this in my 33 years doing this," Dutcher told ABC News as he held back tears. "We know these people. They go to our church, they live and volunteer here."
Julio Garcia Merces told ABC News that eight people were in his daughter's trailer home when the tornado touched down.
They first huddled in a back room and hallway, he said, and then he directed everyone to hunker down in a bathroom.
As Merces ushered everyone into the small room, he said the wind threw him into the air and against the wall like a rag doll.
He said he yelled out to God to protect them.
They all survived, but the home is barely standing. They're now staying at a small hotel nearby while they figure out what's next.
At least 56 people in Perryton were hurt, with injuries ranging from minor to severe, officials said.
Texas Gov. Greg Abbott directed the Texas Division of Emergency Management to deploy state emergency response resources to meet urgent life-safety needs in Perryton and issued a disaster declaration to support recovery efforts from extensive damage due to the tornado.
Abbott said in a statement, "I encourage all Texans to heed the guidance of state and local officials and to take all necessary precautions to protect yourselves and your loved ones. We remain ready to quickly provide any additional resources needed over the course of this severe weather event."
Fatalities in Mississippi and Florida
Perryton wasn't the only area hit; tornado warnings and severe thunderstorm watches extended across the South.
One person was killed and at least 69 homes damaged in Mississippi from the severe weather, state officials said, and a tornado struck Pensacola, Florida, killing one person after a tree fell on their home, according to Escambia County Fire Rescue.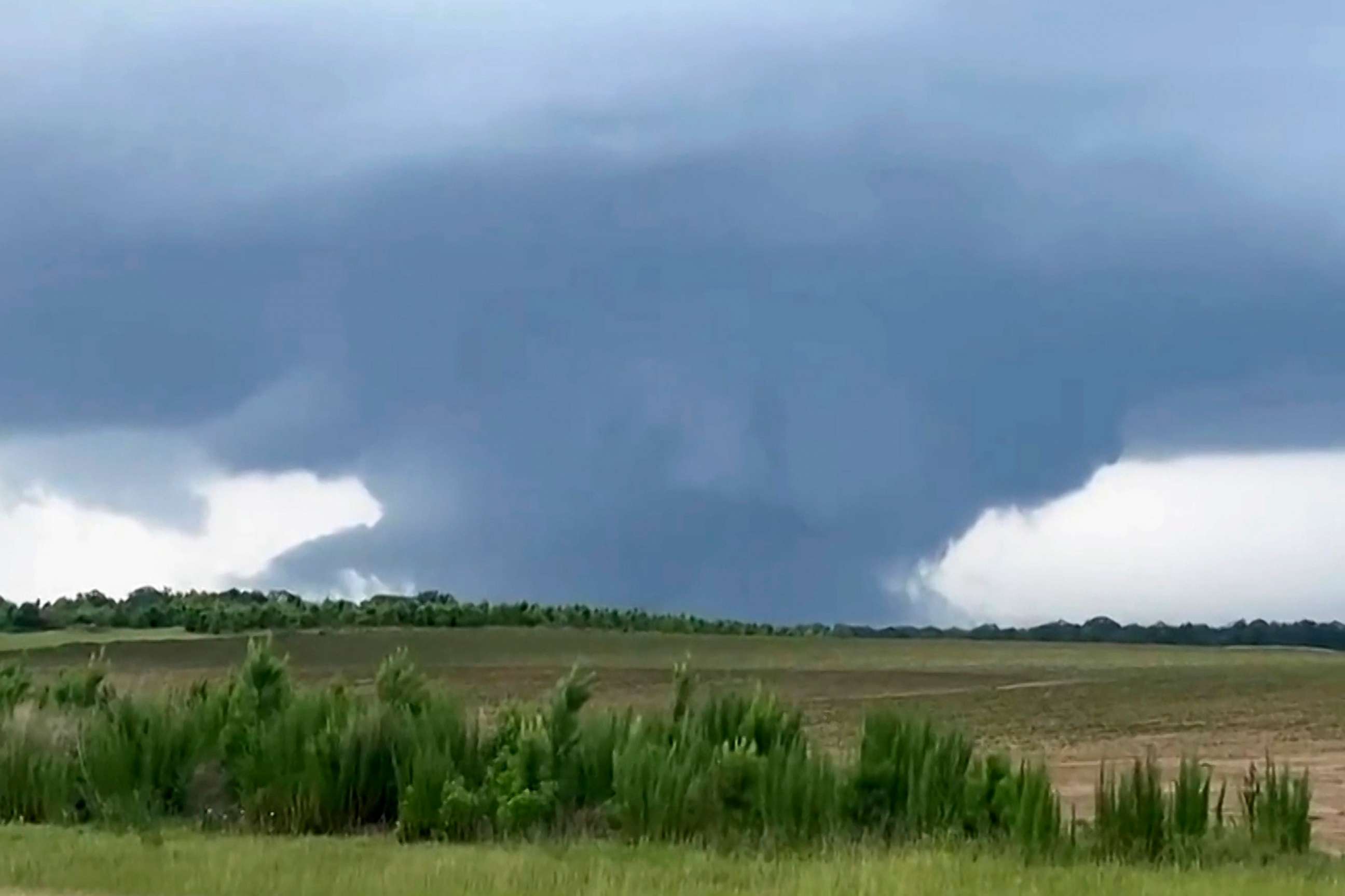 More storms to come
More storms are still in the forecast.
A severe thunderstorm watch has been issued for eastern Virginia for Friday night.
On Saturday, there's an enhanced severe weather threat for Oklahoma.
On Sunday, tornadoes and strong winds are in the forecast for Little Rock, Arkansas; Memphis, Tennessee; Jackson, Mississippi; and Birmingham, Alabama.
Meanwhile, dangerous, triple-digit heat is baking the South. Record-high temperatures are possible over the next few days in Houston, San Antonio, Dallas and New Orleans.
ABC News' Izzy Alvarez, Jenny Wagnon Courts, Jessica Gorman, Marilyn Heck, Chris Looft, Mireya Villarreal and Morgan Winsor contributed to this report.