Diary of an Aleppo Doctor: 'The Child in Front of Me Could Be My Daughter'
Hamza Khatib is one of 29 doctors left in east Aleppo.
October 11, 2016, 4:25 AM
— LONDON -- Hamza Khatib is one of about 29 doctors left in the besieged part of east Aleppo, Syria. He works at one of only five hospitals that remain in service in the war-torn eastern part of the city, home to an estimated 275,000 people desperately in need of clean water, food and medical supplies. On a normal day, his hospital receives about 50 people who have been injured by airstrikes, shootings or other types of attacks. When airstrikes hit near the hospital, they treat about 100 people.
"We see everything from the simplest wounds to people losing limbs," Khatib, who is using a pseudonym for safety reasons, told ABC News in Arabic.
Khatib spends most of his days and nights at the hospital with his wife and 9-month-old daughter. From March 2011 until the end of June this year, Syria saw 382 attacks on 269 separate medical facilities, while 757 medical personnel were killed, according to Physicians for Human Rights. Since then, attacks on medical clinics in the country have been so frequent that PHR is still working on documenting them.
The majority of attacks on medical facilities were deliberate, in violation of international humanitarian law, according to PHR, which says that 95 percent of medical personnel who were in Aleppo before the war have fled, been detained or were killed.
Khatib's hospital has also been attacked, but despite the risks of working there, he says he's never considered leaving his country or the hospital.
"I never thought of that," he said. "I could maybe make more money and find stability and safety outside. But I have a responsibility toward people who are here. It is our responsibility as Syrian doctors to treat them. After more than 500,000 people have died and with 800,000 in prisons, it would be shameful to leave thinking of a better life."
ABC News has been in touch with Khatib regularly for about two months. Sometimes, days and weeks will go by with no word from him because of a combination of a bad internet connection and very busy days at the hospital.
Below is a diary of his days, compiled from edited excerpts of interviews with him as well as messages and voice recordings he sent ABC News.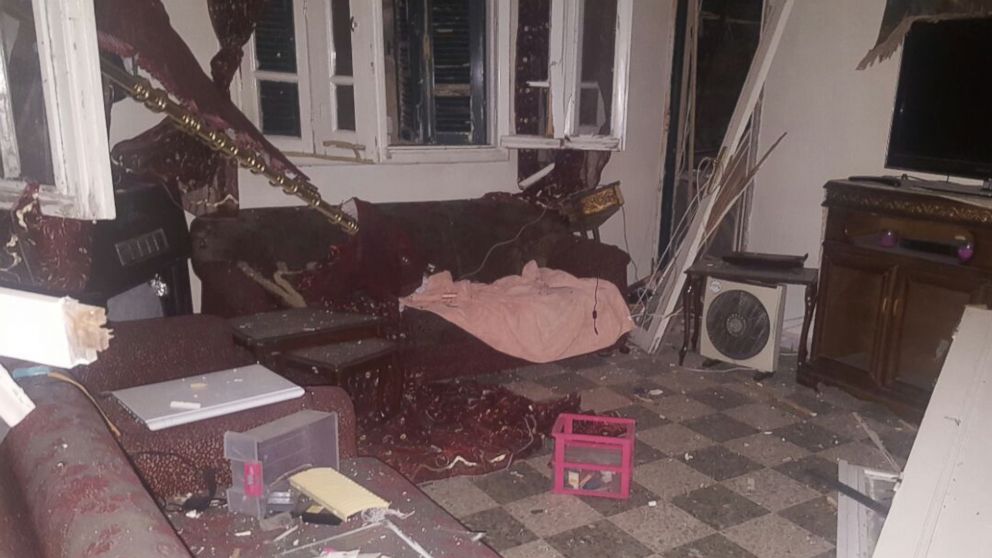 Day 1: Thursday, Aug. 11
Yesterday, the attack was a new kind that we hadn't seen before. It was a chemical chlorine attack. At around 8 or 8:30 p.m., we received 60 victims, most of them women and children. About 45 of the 60 were children under 14 years old. The people we treated didn't have any wounds. But they were choking. Patients with mild symptoms could speak, others couldn't at all. They had fear on their faces, strong fear.
I had a feeling of being scared generally; it scared me that this could happen to us. It made me afraid to think that the child in front of me could be my daughter. No doctor in the world is used to dealing with chemical weapons. So I also felt a very big pressure to give the right treatment.
Six of the patients were in a dangerous condition and in intensive care. One of them was a 14-year-old child who needed constant surveillance. He got better, thank God. We treated the patients by removing their clothes and washing their bodies with water. We gave them oxygen and some also needed medical treatment. Most of them got better. Chlorine is very poisonous, but it is not as dangerous as phosphor, which really kills. Most of them were well after receiving treatment. At another hospital, closer to the attack, two children and their mother died.
Day 2: Tuesday, Aug. 16
Yesterday, at night, my house was bombed while I was at the hospital. The damage is very extensive. Luckily, no one was home. My neighbor came to the hospital to tell me what happened. I now live at the hospital with my wife and daughter.
I have been working at the hospital for the past four days. I'm currently working a shift at the hospital and have sent workers to the house.
There were two massacres today. We received 10 victims from one of the attacks. Six of them died and four are wounded. One person was injured in the femoral artery and was bleeding heavily. That was the most difficult case. Thank God, we were able to save him. From the other attack we didn't receive any wounded, but 28 people died.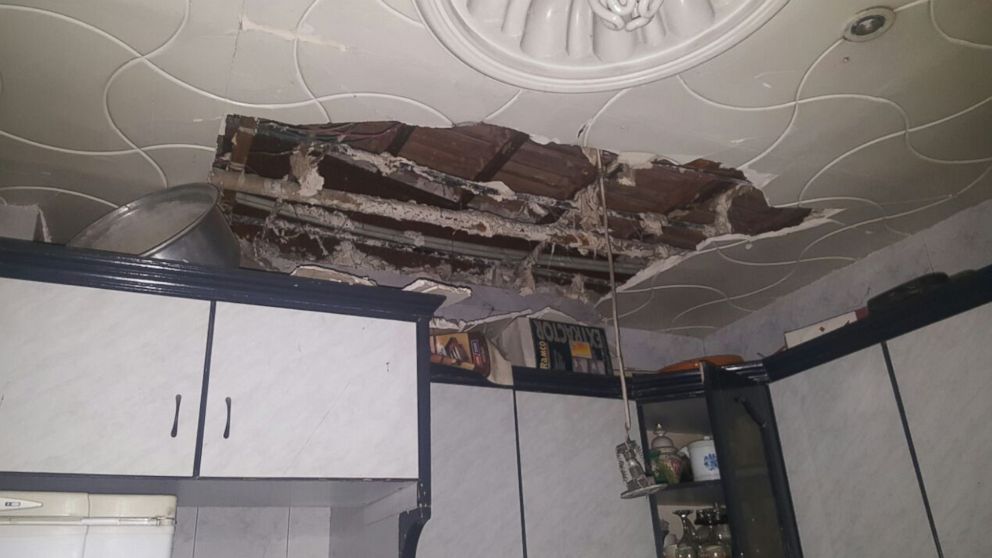 Day 3: Thursday, Sept. 8
I tried to write something about yesterday's chemical attack.
After the attack, a huge number of patients rushed to the hospital. They were all suffering from respiratory symptoms, lack of oxygen, coughing, tearing, and some also from dermatology symptoms like itching.
From the smell of their clothes and the symptoms, we clearly knew that it was a chemical attack.
I was shocked to see how 5- or 6-year-old children were holding oxygen masks alone with no help like they were grown men who understood that this is the way to relieve their suffering.
We took off all the patients' clothes and washed them with water from head to toe. Then we examined each one of them, listened to the breathing sound, checked the level of their blood oxygen. Then we treated them with high pressure oxygen, bronchodilator medicines such as salbutamol for adults and adrenaline for children, and we admitted some of the patients at the ward and one at the intensive care unit. One of them died.
This is the second attack of this kind that I have witnessed in the last month.
Day 4: Wednesday, Sept. 21
I apologize for the delay. But imagine ... I don't know night from day.
When there are no wounded or sick patients, I immediately take advantage of that time to sleep because we can receive more injured at any moment. I am currently at the hospital. I am the only doctor who works in the emergency room so I have been working 24 hours a day since Aug. 26.
After the government suddenly announced the end of the truce two days ago, airstrikes attacked al-Sukkari neighborhood in Aleppo. We received around 20 wounded from the strike, including around six children. The rest were elderly. A woman died at the hospital. We also have an 8-month-old girl who is wounded and is currently in the intensive care unit.
Yesterday, the airstrikes were not as heavy. There were airstrikes, but fewer wounded.
Today, there have been five raids in areas near the hospital since 10 a.m. until now, which is 3 p.m. Every hour, the number of wounded grows because of these raids. There are around 10 to 15 wounded so far. This is the situation we are living.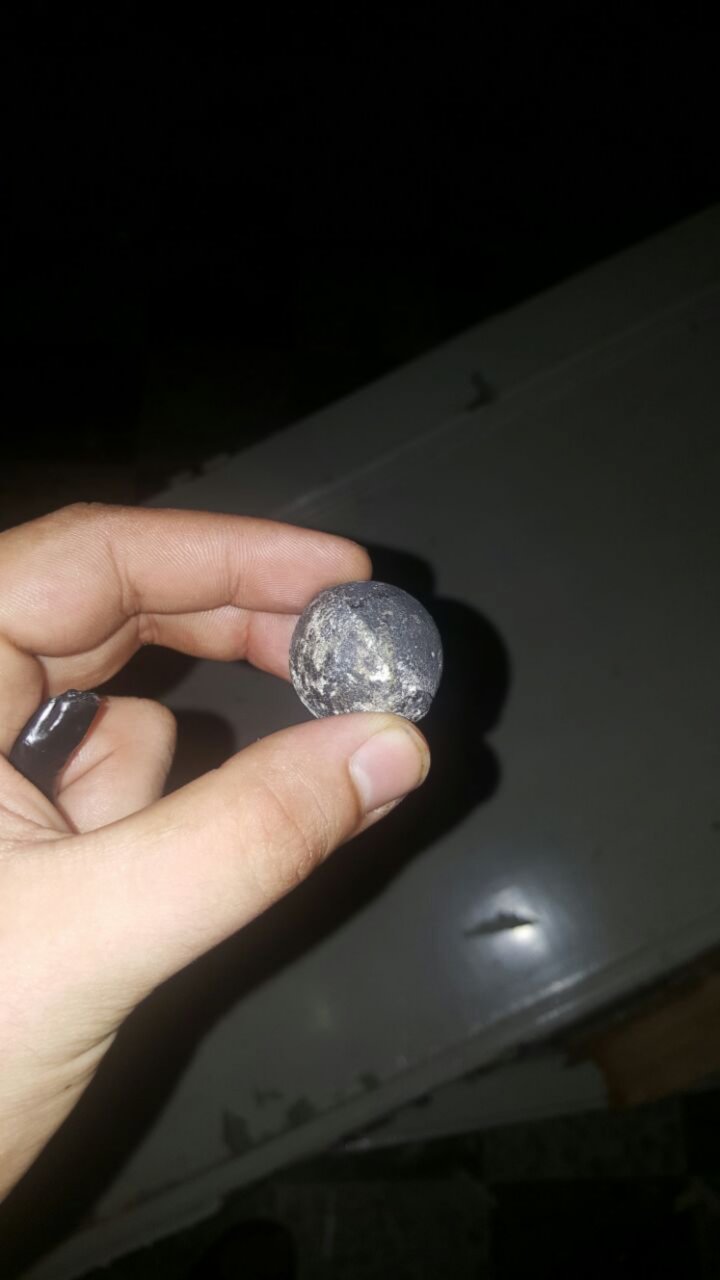 Day 5: Friday, Sept. 23
The past five days felt like years.
A few days ago, there was an airstrike on one of the city's neighborhoods. We received an 8-month-old baby who was wounded in the hand. Her condition was good and we transferred her to another hospital that has a bone specialist to make sure that she didn't have an injury in the wrist. Thank God she was well. She was discharged and sent home and she was in an excellent condition. This was at about 10 p.m.
The next morning, while she was home, her neighborhood was hit by another airstrike. A piece of shrapnel hit her in the head. She had to be intubated. We used a respirator to keep her alive. Unfortunately, she only survived for about eight hours. She died. So even when we are happy that we were able to save a life one day, the same patient might be subjected to a deadly injury the next day.
Today, the raids started at 7 a.m. So far, more than 80 raids have struck the city. More than 25 locations were targeted. The number of killed as of 7 p.m. was 91 -- so by now the number is higher.
The situation is completely crazy. There's no safe place. Even shelters are not safe because Russia is using a new kind of rocket. I have no idea what the proper military name is for them. But they create what resembles earthquakes and destroy underground shelters. So there's practically no safe place left. From 7 a.m. until this moment airstrikes have not stopped at all. I don't know what could happen in the coming days, but every day in Aleppo is worse than the previous one.
After the Syrian government announced the end of the cease-fire five days ago, we have seen more than 100 wounded other than the regular patients at the hospital. That's 20 wounded a day.
The situation is very bad. Airstrikes are ongoing day and night. Two days ago, 12 raids with phosphor bombs hit one neighborhood called Bustan el-Kaser. A whole neighborhood was completely burned. So we've seen everything. Airstrikes with cluster bombs, attacks with chlorine gas and phosphor and the bombs that cause what resembles earthquakes and damage shelters. There's nothing left we haven't tried. The only thing left is a nuclear attack and we'll have tried all types of weapons in Aleppo.
Day 6: Tuesday, Sept. 27
Today and yesterday, the airstrikes were lighter than in previous days. Yesterday, 36 people died. Today, we received a number of wounded and three patients died. We have still not done a final tally.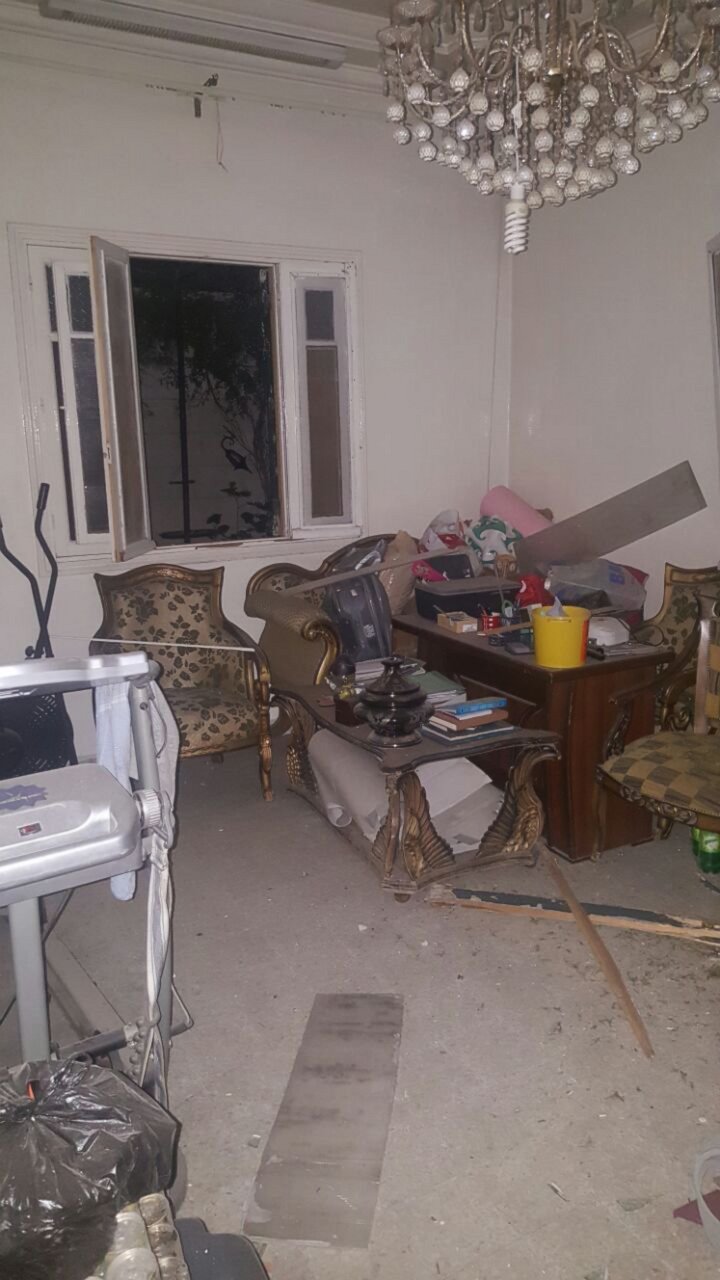 Day 7: Wednesday, Sept. 28
We are well but very busy. Two other hospitals were hit so we are very busy because all the patients from those hospitals were transferred to the remaining hospitals.
Day 8: Thursday, Sept. 29
The situation is the same. At any moment we can receive more wounded ... in addition to the patients we already have.
Day 9: Wednesday, Oct. 5
To be honest, nothing affects me much anymore. Unfortunately, we have gotten used to seeing dead and wounded. It is a very bad thing. I'm sure you will find us all in need of mental treatment soon. But the thing that perhaps affects me most is when patients are wounded in the brain and nerve -- when shrapnel is in the patient's head and has gone through to the brain. Surgically, that is very difficult to treat in our circumstances. But even in other countries I think it might be impossible to do anything about that type of injury. So all we can do is put them in the intensive care unit. It is near certain that they will die -- and they die at the end. Unfortunately, people with those types of wounds are usually between 25 and 35. They are young. We have seen all types of death: suffocation, death by burning, people dying from rubble falling on them, people losing their lives after being hit by shrapnel or after amputations. These are all moving things, but unfortunately we have gotten used to them.
One main thing we need is doctors and nurses with enough experience. That has been missing in Aleppo for a long time, but it got worse during the siege. It is impossible for this to change under the current circumstances. That is the main thing that is preventing us from treating enough people.
Day 10: Thursday, Oct. 6
I have written something about a day of one of the massacres that I am sending you.
When someone knocks on your room door while you are sleeping and you are told: "Doctor, you are required in the emergency, hurry, there is a massacre...."
You get up quickly, and the images accelerate in your mind of children bleeding, choking, torn into pieces, afflicted with burns....
You ask yourself, what kind of weapon was used this time?
You imagine patients occupying the eight emergency beds, although the number of injured may be large so you also imagine individuals with less serious injuries sitting on chairs.
You try to think positively. Hopefully the injuries are simple, and in that case, it would be a good thing that you woke up early. Perhaps you can take a shower after you're done so that you'll be better prepared for the new day....
You arrive at the emergency room to be blown away at the real scene.
More than 50 injured occupying the place: the emergency beds, the floor, the hospital corridors, everywhere possible.
Your first thought is that it was bad luck that caused your shift at the hospital to coincide on this day, until you remember that your shifts are every day and that you are the luckiest person in the world for the simple fact that you are still alive under these circumstances....
Your shift begins and doesn't end until after 12 consecutive hours of work....
Your hope of taking a shower turns into a dream of having a meal, and after a few hours, the thought of having any type of drink is all you wish for ... and you continue working.
All of this is just a small part of the daily life of every individual who works to save lives in my city of Aleppo, whether they work in hospitals, the Civil Defense, aid organizations or others.
All of this isn't enough for us to abandon our city and our dream of the right to live a decent life where we get to decide our own fate. ... And we will continue.