Dozens Injured After Walking on Hot Coals at Tony Robbins Event
At least five people ended up hospitalized, officials said.
— -- Dozens suffered burn injuries Thursday night in Texas after walking across hot coals as part of a self-help program put on by celebrity motivational speaker Tony Robbins, according to Dallas authorities.
"Unleash the Power Within," a three-and-a-half-day event with Robbins held at the Kay Bailey Hutchison Convention Center in Dallas, promised to help participants "achieve your goals and improve the quality of your life," according to Robbins' website.
One method of self-improvement on the schedule for Thursday evening was to "storm across a bed of hot coals" in order to "overcome the unconscious fears that are holding you back," the website stated. "Once you start doing what you thought was impossible, you'll conquer the other fires of your life with ease." The event schedule has since been removed from the website.
At least five people ended up hospitalized, according to Dallas Fire-Rescue (DFR).
In total, approximately 30 to 40 people were evaluated at the convention center for minor burn injuries and as many as five rescue units and two EMS supervisors were assigned to help manage the situation, Jason Evans, a spokesman for the DFR, said in a statement.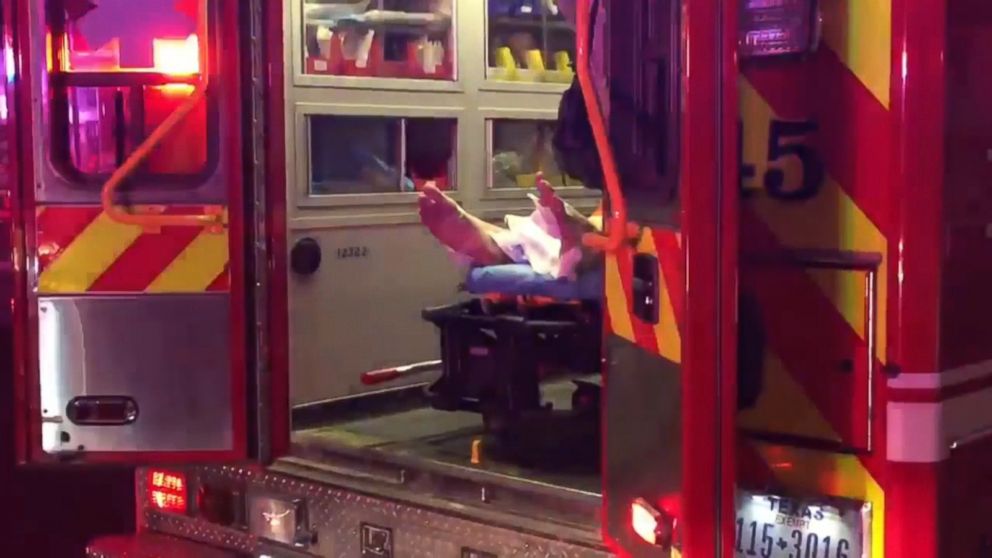 "Apparently, as part of a motivational event being held at the location, several people attempted to walk across hot coals. As a result, a large number of these people sustained burn injuries to their feet and lower extremities," Evans said in a statement.
"This is not something I can personally recall having seen before," Evans told ABC News today.
In a statement, Robbins' spokeswoman Jennifer Connelly told ABC News today: "At an Unleash the Power Within seminar in Dallas, seven thousand attendees successfully participated in a fire walk which has been a celebrated part of this event for 35 years. It is always the goal to have no guests with any discomfort afterwards but it's not uncommon to have fewer than 1% of participants experience 'hot spots' which is similar to a sunburn which can be treated with aloe. As always there were trained medical and event staff at the fire walk specifically to offer quick and easy remedies for any soreness.
"Someone unfamiliar with the process of the fire walk called 911 reporting the need for emergency services vehicles to be dispatched. While there was no need for emergency personnel we are grateful to the quick and robust response from Dallas emergency services, only 5 of 7,000 participants requested any examination beyond what was readily available on site. We are pleased to have completed another successful fire walk for 7,000 guests and look forward to the remainder of an outstanding weekend with them."
Tad Schinke, a trainer at yesterday's event, told local ABC News affiliate WFAA-TV, "We always have a few people that have some discomfort afterwards and we do our best to take care of them."
Jacqueline Luxemberg, a participant, told WFAA-TV that many people took selfies and pictures while storming across the bed of hot coals. She speculated that that may have been why so many suffered burns.