— -- Efforts to battle a fast-moving wildfire that swept across a Southern California freeway -- destroying more than a dozen vehicles and sending motorists scampering to safety -- were delayed because of five drones flying in the area, officials said.
Firefighting planes were grounded for 26 minutes Friday as officials were afraid the planes would collide with the drones, U.S. Forest Service spokesman Lee Beyer said. The fire started about 2:30 p.m. in the Cajon Pass along Interstate 15, the main connector between Southern California and Las Vegas.
It was the fourth time in as many weeks drones had interfered with efforts to fight a wildfire in Southern California.
"There's an area not too far from where the fire started that's a pretty popular area for folks to come out and essentially play with their drones," Beyer said.
A crewmember in one of the firefighting planes noticed the drones and alerted ground crews, who tracked down the drone operators and forced them down.
"As soon as we see drones, we shut down all of our aircraft for the safety reasons," Beyer said. "If a drone got sucked into a wing or a propeller, that could have some serious impacts."
No arrests were made as it is only illegal to intentionally hinder firefighters or rescuers. Beyer wouldn't speculate on how much grounding the firefighting planes due to the drones led to the fire's rapid growth.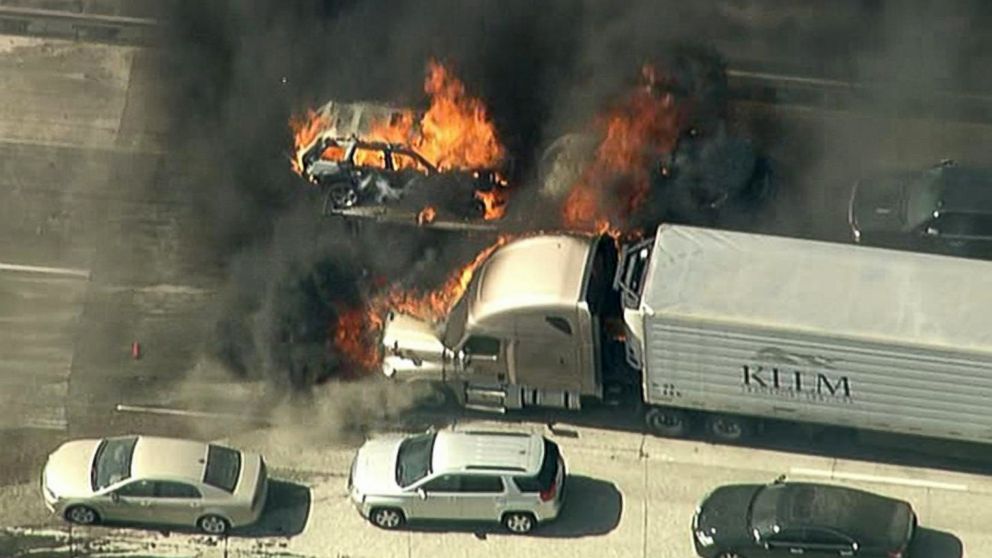 "The fire was moving pretty quickly," Beyer said. "Either way, it certainly impacts our operations, but it's difficult to quantify."
About 1,000 firefighters were battling the wildfire, which had grown to 3,500 acres and damaged at least 11 structures in rural Baldy Mesa. It was 5 percent contained as of early Saturday, Beyer said.
The freeway was shut down for hours as motorists abandoned their vehicles when the flames spread across the road.
"It was total smoke and all the cars just started to stack and the fire got closer to us, and everyone started running up the hill," said Allevato, 45, of Southgate, Michigan, who was headed from Las Vegas to Los Angeles with his family. "Hundreds and hundreds of people running up the hill."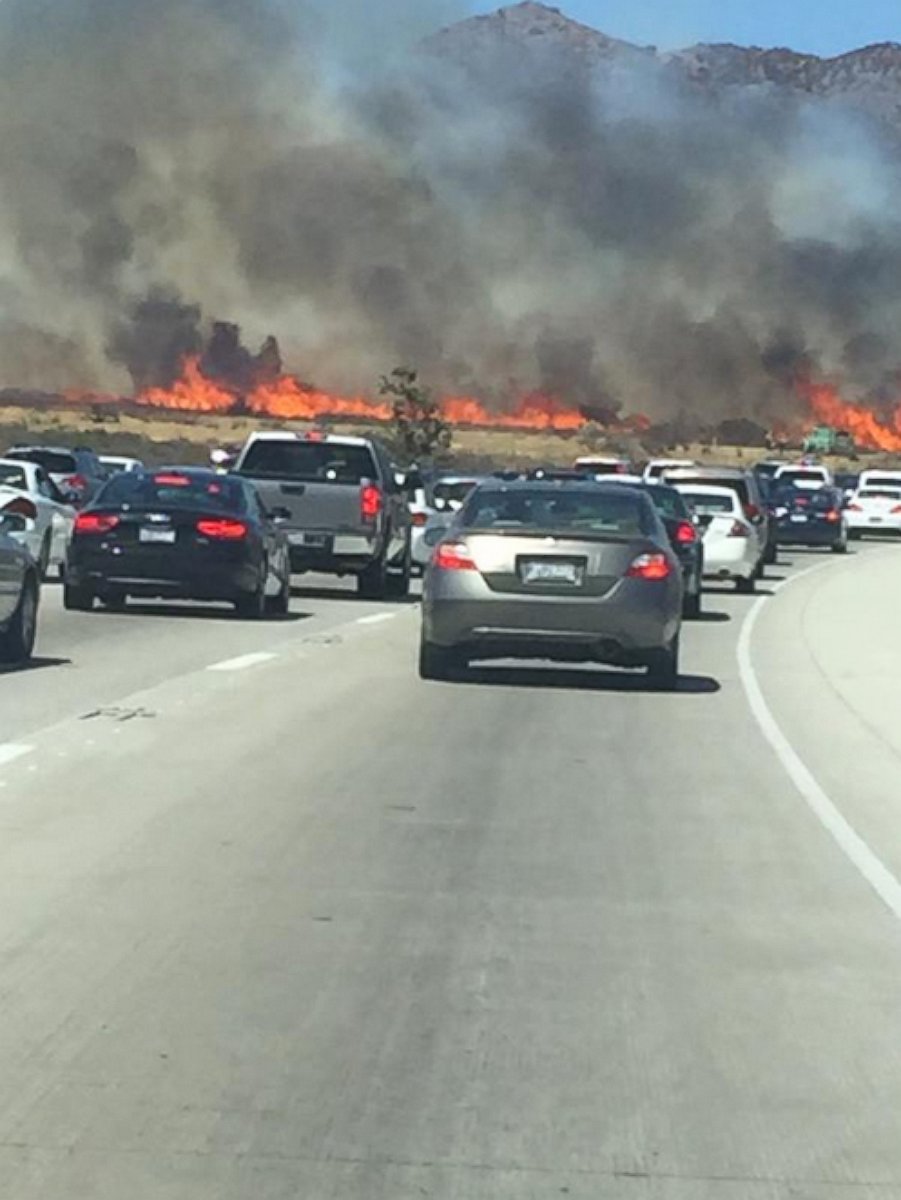 Get real-time updates as this story unfolds. To start, just "star" this story in ABC News' phone app. Download ABC News for iPhone here or ABC News for Android here.
ABC News' Scott Shulman, Alyssa Pone and The Associated Press contributed to this story.