'Easy money': How one pandemic relief program became fraudsters' top target
More than 1/3 of EIDL funds were squandered on potential fraud, says a report.
The watchdog report released Tuesday that revealed how some $200 billion in COVID-19 aid was potentially misspent threw into sharper relief how one pandemic-era program emerged above all others as a magnet for fraudsters: the Economic Injury Disaster Loan program, or EIDL.
Launched in March 2020, at the outset of the pandemic, EIDL was designed to distribute fast loans to help small businesses retain employees and stay on top of bills as the economy sputtered. By all accounts, it worked, rescuing jobs and businesses across the country.
But the program was also plagued by fraud. Of the $400 billion in taxpayer money doled out as part of EIDL, more than a third -- some $136 billion -- might have gone to fraudsters, according to the report published this week by Hannibal "Mike" Ware, the Small Business Administration's inspector general.
The sizeable figure seems to justify Ware's projection in a 2021 interview with ABC News that, "in terms of the monetary value, the amount of fraud in these COVID relief programs is going to be larger than any government program that came before it."
"It is a shockingly high level of potential fraud and one that should have been reduced greatly," said Sean Moulton, a senior policy analyst at the Project on Government Oversight, a nonpartisan government watchdog group.
All told, the federal government flooded the economy with some $5 trillion to support companies and individuals as the COVID-19 pandemic bore down on the country, including more than $1.2 billion specifically earmarked for small businesses.
To help expedite the relief funding, the Small Business Administration "lowered the guardrails," the agency's watchdog later said, opting to drop burdensome and time-consuming internal controls and accepting some amount of fraud -- then pledging to recover squandered funds on the back end.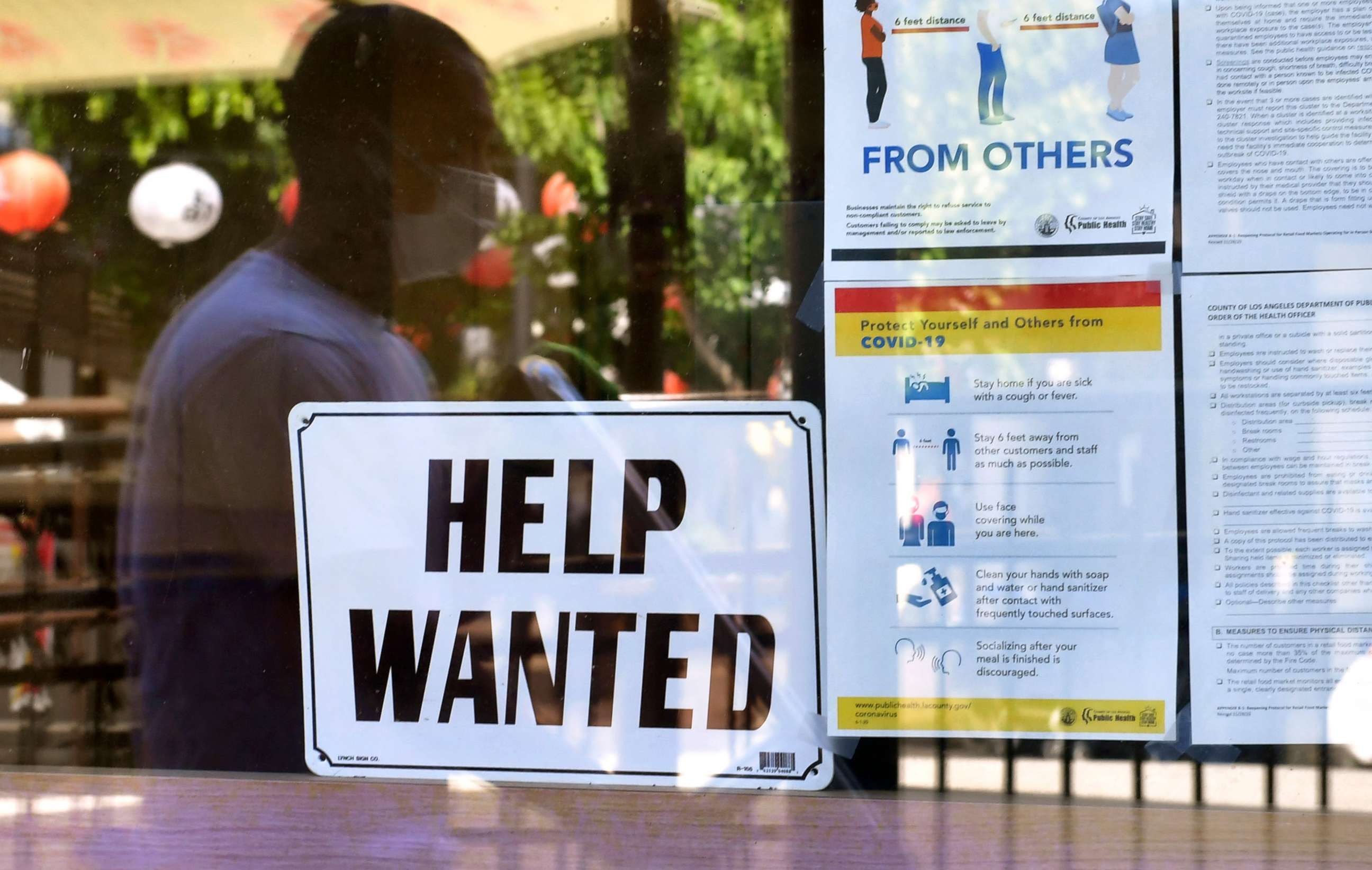 "The allure of 'easy money' in this pay-and-chase environment attracted an overwhelming number of fraudsters to the programs," according to the inspector general's new report.
Fraudsters used a myriad of tactics to manipulate the program, the report said.
Many fraudsters took advantage of EIDL advances, which allowed applicants to apply for $1,000 per employee -- up to $10,000 total -- in grants that would not need to be repaid. The advances were self-certified, meaning the number of employees "was not vetted by SBA," the watchdog wrote -- a loophole that many fraudsters exploited.
Other fraudsters used scams to steal victims' identities, and then used their personal information to file fraudulent EIDL claims.
The "easy money" in EIDL was so lucrative that it prompted the creation of a cottage industry: The inspector general's report highlighted a perpetrator who "took his talents to the web, schooling other would-be fraudsters on how to rip off programs meant for struggling entrepreneurs during a crisis."
Another duo pleaded guilty to "perpetrating a vast nationwide scheme to help others submit fraudulent COVID-19 EIDL and PPP loan applications" for a fee, the report said.
The SBA, in a response included in the report, pushed back on some of the inspector general's findings, saying that it welcomed the review but believes the report "contains serious flaws that significantly overestimate fraud."
The inspector general's review allowed for "a high percentage of false positives," or potential fraud cases that, upon further inspection, were not fraud, Bailey DeVries, Acting Associate Administrator of the SBA, said in the response.
Since launching its investigation, Ware's office has managed to claw back around $30 billion in funds, according to the report, and their efforts have led to "1,011 indictments, 803 arrests, and 529 convictions related to COVID-19 EIDL and PPP fraud as of May 2023," the report said.
Ware will appear before Congress in July to discuss his findings under oath.