— -- Lyle and Erik Menendez shot and killed their parents, Jose Menendez, a wealthy entertainment executive, and Kitty Menendez in 1989. At the time, Lyle was 21, and Erik was 18.
But before the murders, Erik Menendez wrote a screenplay called "Friends" about a rich, young man who killed his parents for the inheritance money.
Watch the full story in the two-hour ABC News special, "Truth and Lies: The Menendez Brothers," on Thursday, Jan. 5 at 9 p.m. ET
Craig Cignarelli, Erik's friend and classmate at Calabasas High School, in Calabasas, California, said they wrote "Friends" together.
"I remember talking about the opening scene, in just the idea of, 'We need to establish a crime. We need to have the protagonist gain an inheritance so he can actually fulfill his dream of creating this hunting ground for humans,'" Cignarelli told ABC News.
In that scene, the main character, Hamilton Cromwell, is described as a "sophisticated, good-looking" 18-year-old reading about the inheritance his father intended to leave him in his will. On a typed page about next scene, Erik included a handwritten note that said Hamilton is "immensely psychotic and extremely anxious to obtain his inheritance. A character worthy of Jekyll and Hyde."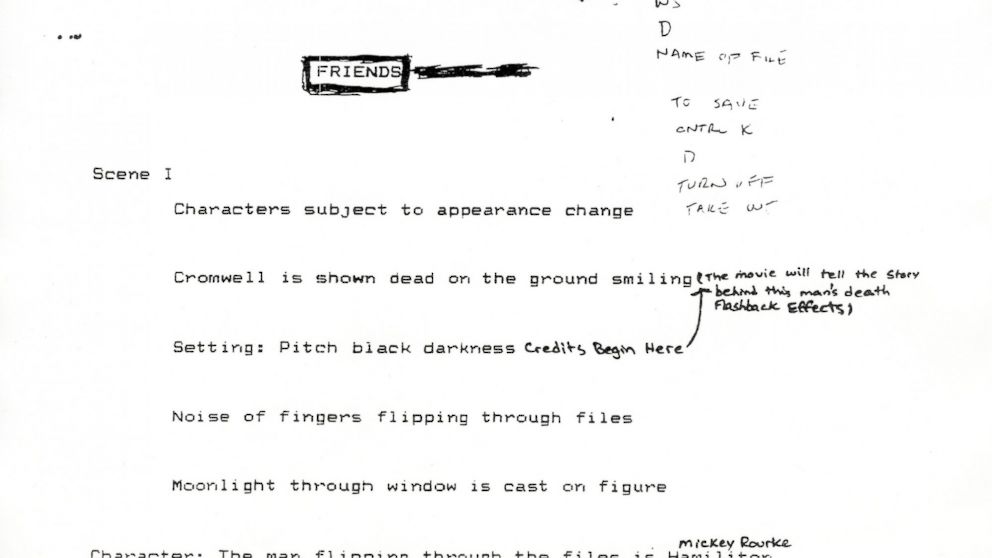 The Hamilton character then kills his parents in the next scene: "A gloved hand is seen gripping the doorknob and turning it gently. The door opens, exposing the luxurious sight of Mr. and Mrs. Cromwell lying in bed. Their faces are of questioning horror as Hamilton closes the door behind them, gently saying, 'Good evening, mother. Good evening, father.'"
Cignarelli said he and Erik wrote the killing scene as a way for their main character to come in to money.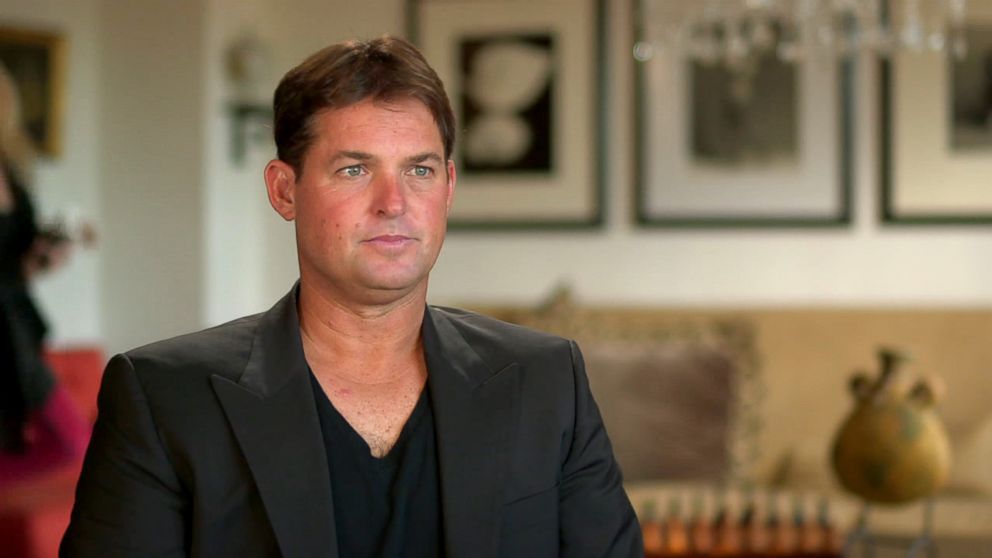 "I guess there's three ways to do it: You're either going to win the lottery, you're going to work very, very hard for one year and from 18 to 19, you're going to earn $100 million, or you're going to have to find a way to inherit it," Cignarelli said. "And for us, the only option aside from winning the lottery, realistically, was to do an inheritance, and so we set that as the basic scene."
On Aug. 20, 1989, the Menendez brothers opened fire on their wealthy parents inside the family's Beverly Hills mansion, using shotguns they had bought just days before the murders. Prosecutors argued that Lyle and Erik were motivated by greed because they wanted to inherit the family fortune.
Cignarelli remarked on the screenplay's similarity to how the murders were carried out.
"The opening scene happened to coincide with what happened on the night of the murders," Cignarelli said.
Photographer Philip Kearney, another friend of Erik's, said Erik had showed him the screenplay to get his opinion on it. Kearney said he initially didn't look at it until later, after he learned Erik and Lyle had killed their parents.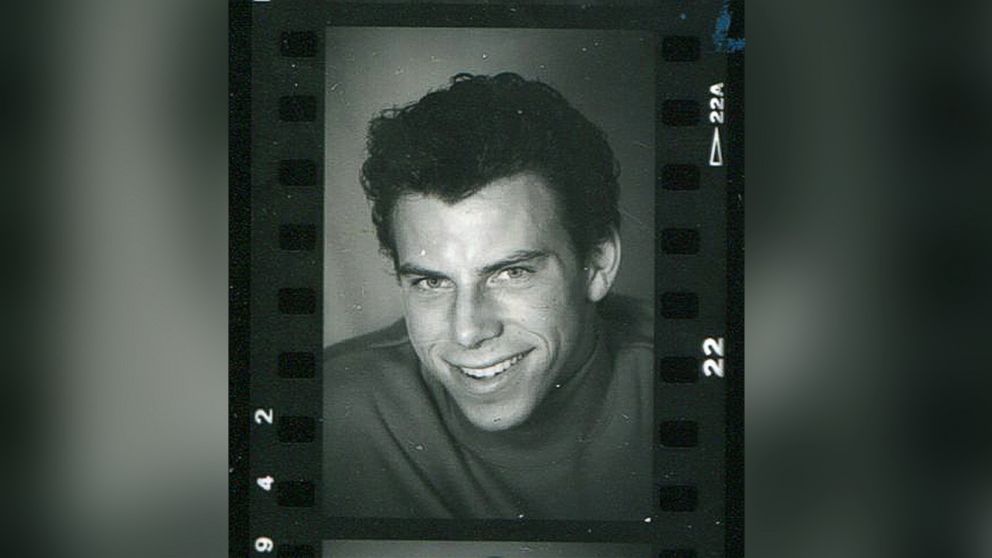 "I remembered that I had the script about the boy that kills his parents to collect the insurance, and that was a very chilling realization to me," Kearney told ABC News. "It was only once I was aware of the murder that it pieced together and that I knew that I had looked at enough of [the screenplay] to know that it was basically the same thing that occurred."
Kearney first met Erik at a photo shoot in Beverly Hills and said Erik had expressed an interest in modeling. The two became friends, and Erik modeled for several shoots with Kearney.
"He would come over and spend some time. We would shoot pictures. He'd talk about his family. He would talk about his life and his aspirations," Kearney said.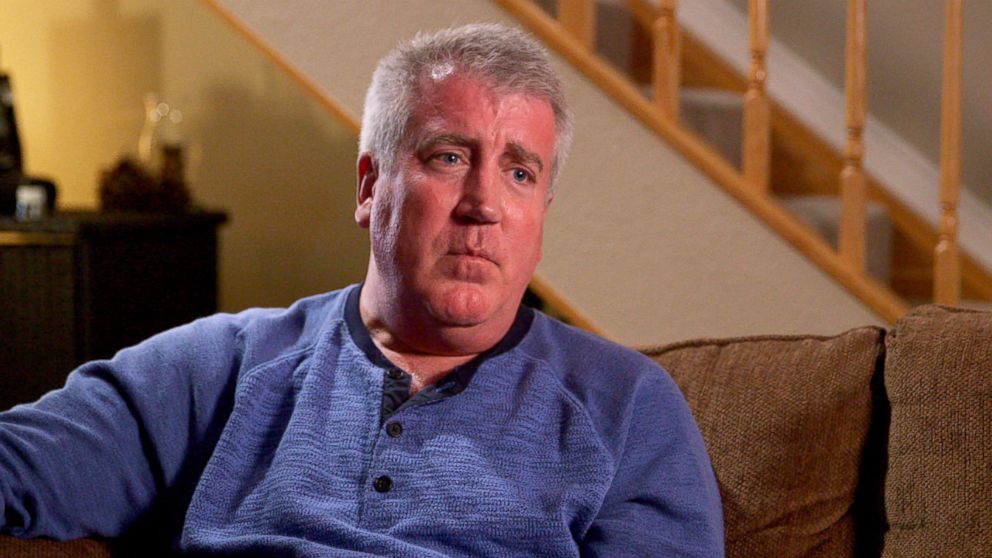 Erik is shown smiling in some of the photos, while he appears shirtless and serious in others.
"In retrospect, those pictures, to me, look very lonely and haunting... I saw where he was lonely or where he was different and not so happy and a little bit darker," Kearney said.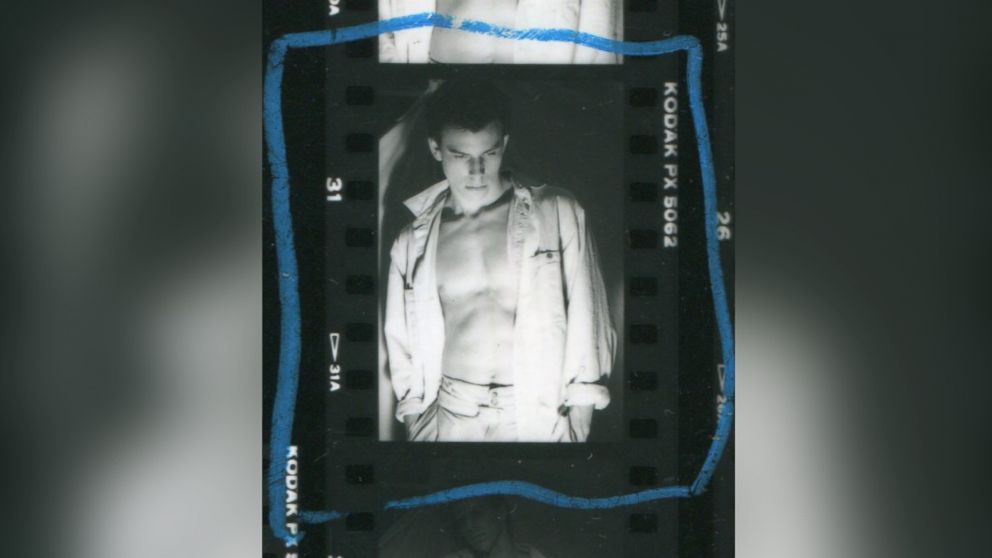 Kearney said he still cannot imagine how the Erik he knew could have murdered his parents.
"I can't picture him shooting his mother and then reloading. I can't picture him conspiring to cover all that up," Kearney said. "My impression was that their father had cut them off. I think somewhere, starting with Lyle, there was a decision that this was just not going to be OK. It was not going to be OK to live in Beverly Hills and be paupers or to have less than they had."
Kearney said he spoke to authorities about Erik, and told the district attorney he had the screenplay, but when detectives came to retrieve the script from where it was supposed to be in storage, they were unable to find it.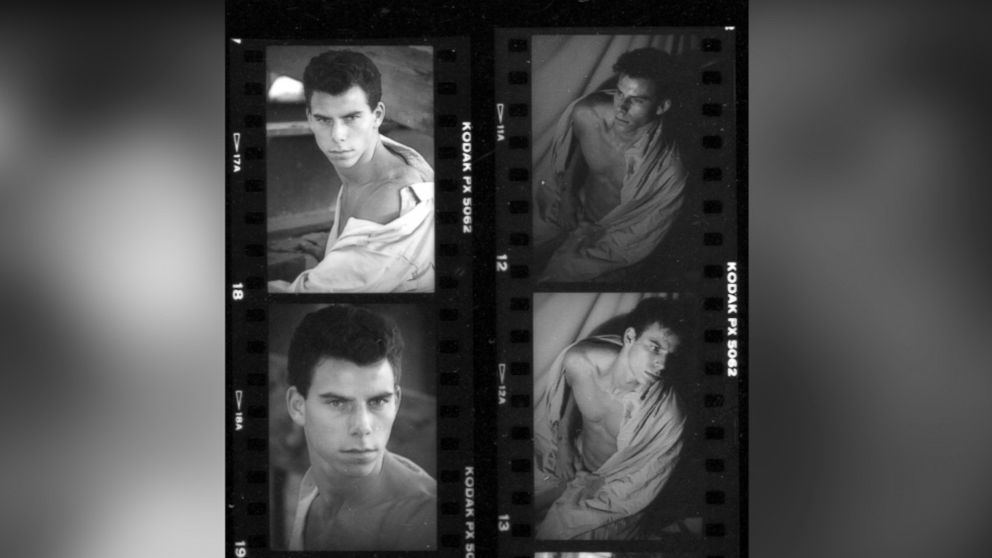 "I don't remember giving it back to [Erik], but we didn't find it in the storage locker. And I always wondered exactly where it went or what happened to it," Kearney said.
After he learned about the murders, Cignarelli, Erik's friend, said he also went to police and told them what he knew about Erik, including that he said Erik had confessed to him about killing his parents.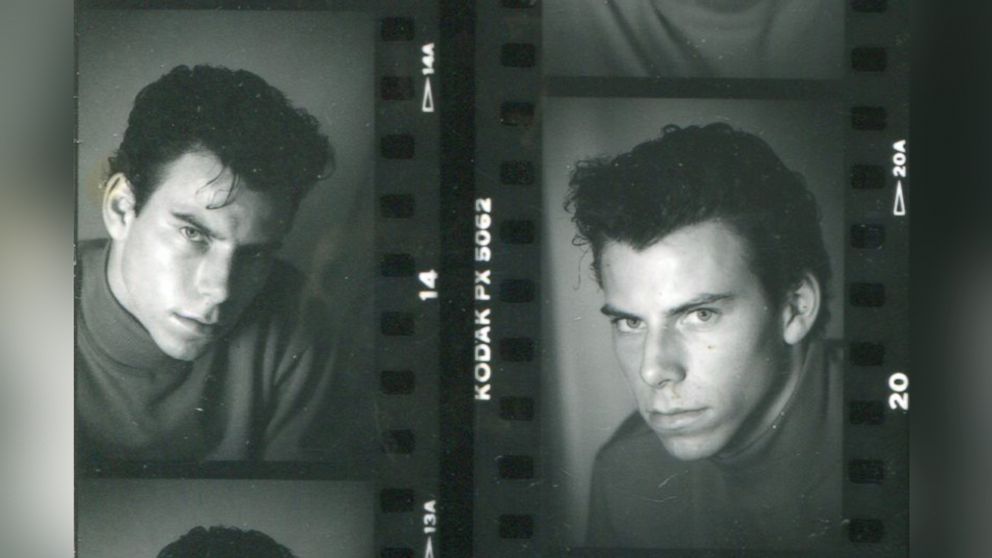 "We eventually sat down at a chessboard, and he looked up from the chessboard. And as he had his fingers on the pieces, he said, 'Do you want to know what happened?' And I made a big mistake and said, 'Yes,'" Cignarelli said. "I can remember him telling me where the blood and the skin landed, and being in the room, and literally being in the room where it happened."
He added, "I was hoping at the end of the story he would have said, you know, 'I'm full of it,' you know? 'Just joking.' … That never happened."
After going to the authorities, Cignarelli agreed to wear a body wire the next time he saw Erik to see whether he could record his saying more about the murders, but he was unable to obtain a taped confession.
Erik and Lyle Menendez's first trial in 1993 ended in a hung jury. The brothers were found guilty of first-degree murder after a second trial in 1996 and sentenced to two consecutive life prison terms without the possibility of parole.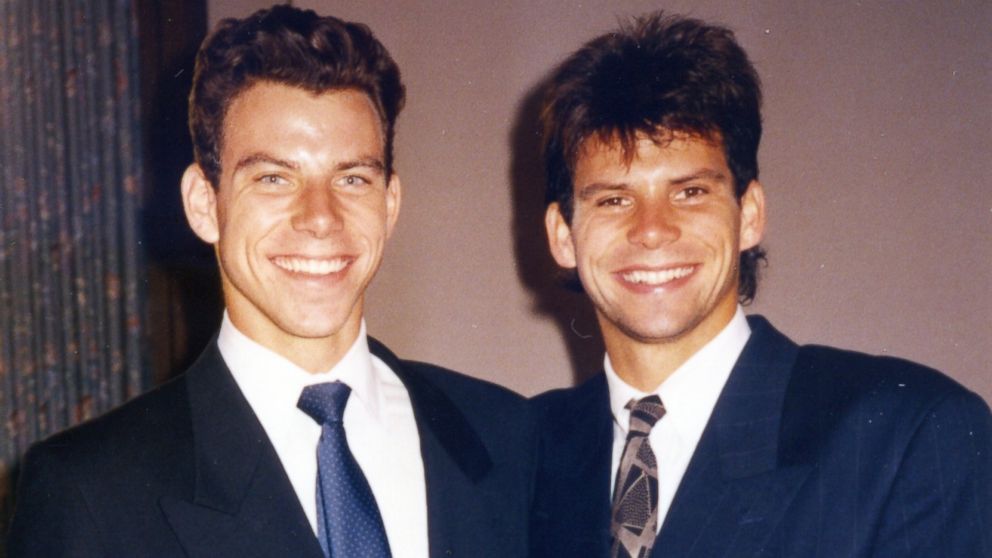 Lyle, now 48, is serving his sentence at Mule Creek State Prison, and Erik, now 46, is serving his sentence at Richard J. Donovan Correctional Facility.
The judge did not allow Erik's "Friends" screenplay to be introduced as evidence at the trial, but Cignarelli testified for the prosecution at both trials about Erik's alleged confession.
"Honestly, when the second jury came back with a guilty verdict, there was a part of me which just said, 'I'm done. It's finally over.' And it felt like there was this sense of relief, followed by this really strange feeling of sadness," Cignarelli said.
"Like, wow, it's finally closed, and I actually have just lost my best friend for life. He's going to be sitting in a jail cell for the next 50 years."