— -- Convicted murderer Richard Matt was shot and killed by authorities in upstate New York Friday, according to officials, 20 days after he made an elaborate escape from prison.
Matt, armed with a 20-gauge shotgun, was shot and killed by a Customs and Border Protection SWAT team at about 3:45 p.m. in Elephant's Head, New York, about 20 miles south of the Canadian border and just 50 miles away from Clinton Correctional Facility in Dannemora, N.Y., after he was spotted by a law enforcement officer walking in the woods.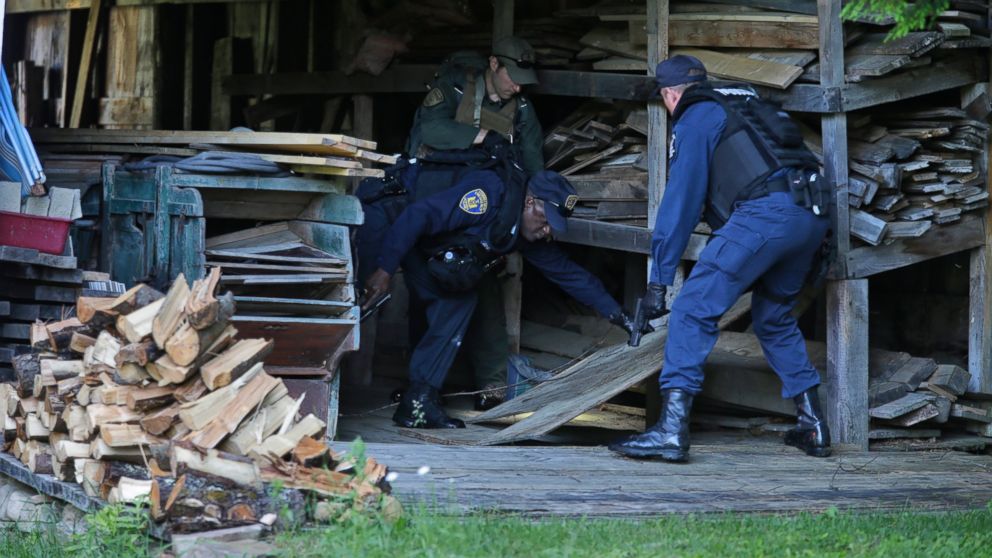 Officials said earlier Friday they had no reason to believe Matt wasn't with fellow escapee David Sweat but he has not been sighted since his escape.
Investigators set up a perimeter in the area around where Matt was killed to try and corner Sweat, state police told ABC News. On Friday evening, there was an active gun battle in the woods where they believed Sweat was cornered, but Gov. Andrew Cuomo later said authorities were not sure where Sweat was.
According to officials, dogs picked up a scent around 2 a.m. Sen. Chuck Schumer, who said he was briefed on the incident, said that law enforcement were contacted by a woman who got a knock at her door, he told ABC station WABC-TV.
She didn't answer the door, but instead called police, Schumer said. That's when dogs picked up the scent and began to close in from the north and west.
Some time before 2 p.m. Friday, a person pulling a camper near Duane, N.Y., heard a sound and later discovered after pulling into a campsite that there was a bullet hole in it, state police said.
After that, a tactical team was deployed to a nearby cabin.
Inside, they noticed the smell of gun powder. While searching the grounds, investigators noticed movement and heard coughing, state police said.
Customs and Border Protection agents "verbally challenged him [Matt] and told him to put up his hands," but he "didn't comply," State Police Superintendent Joseph D'Amico said at a Friday evening news conference.
He was shot and a 20 gauge shotgun was recovered from him.
D'Amico said he did not believe the men had been receiving help and that there was no evidence of Sweat at the site of a break-in in Malone on Wednesday.
"These are dangerous, dangerous men," Gov. Andrew Cuomo said at the news conference.
Matt and Sweat escaped from the Clinton Correctional Facility early June 6 and more than 1,100 officers have been involved in the search.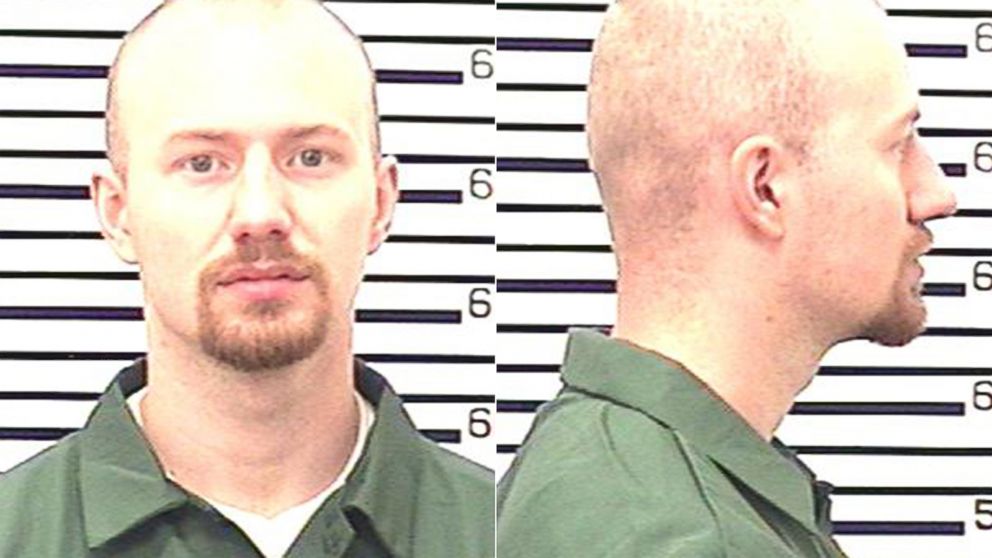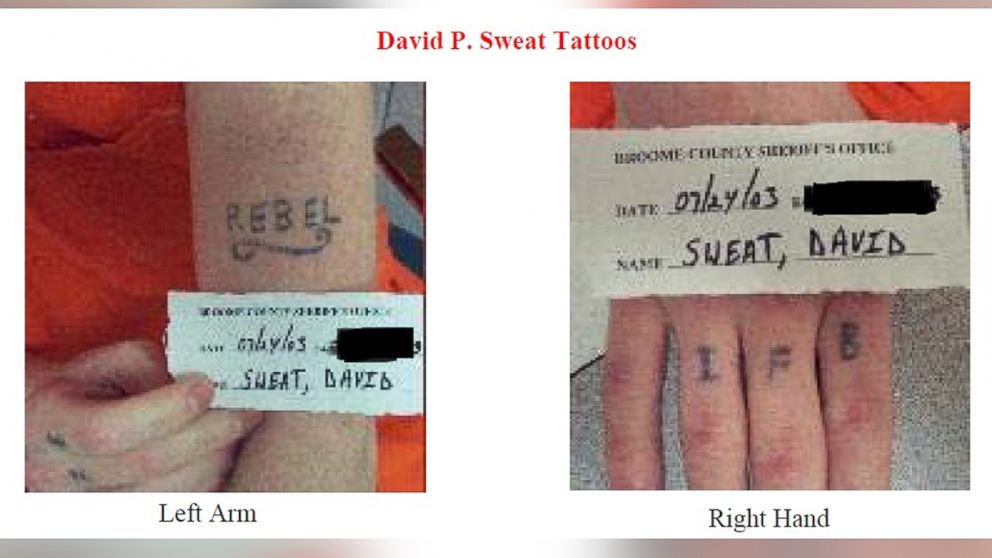 The prisoners used power tools to cut through the back of their adjacent cells at the maximum security prison, police said. They broke through a brick wall, then cut into a steam pipe and slithered through it, finally emerging outside the prison walls through a manhole.
Matt was serving 25 years to life in prison after he kidnapped and beat a man to death in 1997. Sweat was serving a life sentence after he was convicted of killing a Broome County sheriff's deputy in 2002.
New York State offered a $50,000 reward for information that leads to the capture of either man or $100,000 for both. The U.S. Marshals Service placed Sweat and Matt on the 15 most wanted fugitives list and offered a $25,000 reward.
Two employees at the prison, tailor shop employee Joyce Mitchell and corrections officer Gene Palmer, have been charged in connection with the escape.
Mitchell was charged with providing hacksaw blades and tools to the men through frozen hamburger meat. She pleaded not guilty to the felony and misdemeanor charges.
Palmer was charged with giving the inmates art supplies and other contraband in exchange for paintings from Matt and information about the behavior of other inmates. He was released on $25,000 and was set to be arraigned Monday.
According to a statement given to police, Palmer denies knowing that the men were going to escape or that anything he allegedly gave them would aid in the escape.
The Clinton County District Attorney, Andrew Wylie, echoed those sentiments in an interview.
Get real-time updates as this story unfolds. To start, just "star" this story in ABC News' phone app. Download ABC News for iPhone here or ABC News for Android here.