The novel coronavirus pandemic has left an indelible mark on Americans of all ages and from all walks of life.
Those we've lost come from all backgrounds and include the very people -- first responders and medical staff -- who have been working so diligently and selflessly to stem the tide of the infection and care for the sick.
But the virus has also highlighted the disparities in the U.S. -- taking a disproportionate toll on communities of color, the elderly and the poor and calling attention to a new class of essential workers who don't have the protections of traditional first responders.
Luminaries in the arts, Holocaust survivors, war veterans, educators, doctors, transit workers are among the dead. Variously described as heroes, caring parents and loving family members, they will never be forgotten.
Here's a look at some of the more than 322,000 people in the U.S. who have lost their lives in 2020.
Update: Dec. 26
J.L. 'Buck' Dancy 
J.L. "Buck" Dancy, a sergeant who spent 35 years with the North Little Rock Police Department, died on Dec. 2.
Dancy, 62, "was a father figure and a mentor to younger officers," Arkansas Gov. Asa Hutchinson said in a statement. 
"Chief Tracy Roulston says that Sergeant Dancy was the rock of the investigative division," Hutchinson said. "People loved him more than any officer, sergeant, detective that I can think of," Lt. Brian Dedrick told Little Rock station KTHV. "The compassion that he had -- that's what made him so good at what he did."
Larry Dixon
Larry Dixon, 78, was an Alabama state senator for 27 years.
He also served as the chair of the Alabama Board of Medical Examiners for 35 years.
The Alabama Board of Medical Examiners said in a statement: "From 1981 until his retirement in 2016, Larry served as the Board's executive director and his accomplishments are many. He established the continuing education department at the Medical Association of the State of Alabama."
"He served four terms on the U.S. Federation of State Medical Boards (FSMB) and was the first president of the Administrators in Medicine, an organization he helped charter. In 2014, FSMB awarded him its Lifetime Achievement Award, and he was inducted into the Alabama Healthcare Hall of Fame in 2016," the board said. "When he retired from the Board of Medical Examiners, our building in Montgomery was renamed in his honor as the Dixon-Parker Building."
AL.com reported that Dixon's last message to the public was a plea to take COVID-19 seriously.
"We messed up," Dixon said, according to AL.com. "We just let our guard down. Please tell everybody to take this thing seriously and get help as soon as you get the virus."
Mohammad Jawed
Mohammad Jawed, 59, a beloved, small town Kentucky doctor, died on Oct. 31, The Wall Street Journal reported.
Jawed was born in Pakistan. He completed his residency in New York and moved to Corbin, Kentucky, in 1997, his obituary said.
Jawed was diagnosed with multiple myeloma, a cancer of the blood, about two years ago, and returned to work within six months, the Journal reported.
Though he used telemedicine at the beginning of the pandemic, Jawed also wanted to see patients in person, the Journal said.
"He wanted to continue helping his patients," Ghazal Jawed, the oldest of his three daughters, told the Journal. "He didn't want to drop the ball on anyone."
Update: Dec. 19
Paul and Rose Mary Blackwell
Paul Blackwell and his wife Rose Mary Blackwell both died of COVID-19 within hours of each other on Dec. 13, their son told Dallas station KDFW.
The husband and wife were both teachers in Grand Prairie, Texas.
"Rose Mary Blackwell served as a 2nd-grade bilingual teacher while also being a team leader and mentor. She was the longest tenured teacher at Travis World Language Academy having taught at the campus for the past 20 years," the Grand Prairie Independent School District said. "Paul Blackwell served as a PE teacher, mentor, and coach at Fannin Middle School where he had served for the past five years. Previously, he had taught at the Young Men's Leadership Academy at Kennedy Middle School."
Robert Rocha
Robert "Bobby" Rocha, a fire captain in Kansas City, Missouri, died on Nov. 21.
The 60-year-old served 29 years with the fire department.
"He was a vibrant and beloved part of the KCFD Family," Fire Chief Donna Lake said in a statement. "His passing represents a personal loss to all of us who knew him. I cherish both his friendship and professionalism."
Kansas City Mayor Quinton Lucas said, "Captain Rocha honorably served Kansas City for years, touching an immeasurable number of lives with his heroism along the way."
Gary Woodward
Gary Woodward, who spent 25 years as a critical care nurse at a Nashville hospital, died on Nov. 27, ABC Nashville affiliate WKRN reported.
"He was something fierce and a true embodiment of our Mission at Ascension Saint Thomas," Fahad Tahir, president and CEO of Ascension Saint Thomas Hospital West, said in a statement published by WKRN. "As witnessed in his dedication to his calling since the beginning of this pandemic, Gary's love for his patients was remarkable and inspiring."
Woodward, 64, is survived by his wife of 45 years as well as three daughters and six grandchildren, his obituary said.
Update: Dec. 12
Mickey Bowen
Mickey Bowen, a deputy who served 21 years with Alabama's DeKalb County Sheriff's Office, died on Oct. 27, the department said.
Bowen had recently been promoted to chief executive assistant in the detention center, reported ABC Huntsville affiliate WAAY.
"Mickey always had a way of making us laugh and brightening our day," DeKalb County Sheriff Nick Welden said in a statement. "To us, it's like losing a close family member."The 49-year-old leaves behind a wife and two daughters.
Irving McPhail
Irving McPhail died on Oct. 15, three months after becoming the 12th president of Saint Augustine's University, a historically black college in Raleigh, North Carolina.
North Carolina Gov. Roy Cooper tweeted that he was "a dedicated leader who made a positive impact on St. Augustine's University in the short time he was President."
"He was self-confident and he instilled that into everybody around him, including the students. He was student-centered," Board of Trustees Chairman James E. Perry told ABC Raleigh station WTVD.
Perry described him as a "transformative leader" with "qualities that you can immediately sense that are so palpable when you get in his presence."
"His humility, his wisdom, his gravitas," Perry said.
McPhail is survived by his wife and two children.
Jamesha Waddell
Jamesha Waddell, 23, died on Nov. 19, her college president said.
She was a senior at Livingstone College, a private, historically black Christian college in North Carolina.
The North Carolina native was set to graduate in December and dreamed of becoming a detective, her uncle told WWAY in Wilmington.
"She was wonderful," her cousin Whitney Waddell told WCNC in Charlotte. "She had a smile that would light up the room."
Update: Dec. 5
Richard Barr
Richard "Dick" Barr, 79, of Lincoln, Rhode Island, died on Nov. 12. 
He is survived by his wife, three children and seven grandchildren. Among his grandchildren is Luke Barr, an ABC News journalist.
Richard Barr worked for Blackstone Valley Electric for 39 years as a lineman and crew chief.
A former Marine Corp football player, he spent 40 years coaching youth and high school football.
"He adored coaching through the years -- teaching the sport he loved and also teaching life lessons to athletes that crossed his path," his obituary said.
"Above all, he loved his family deeply," his obituary said. "He was the rock of our family, the eternal optimist, finding light in even the darkest times."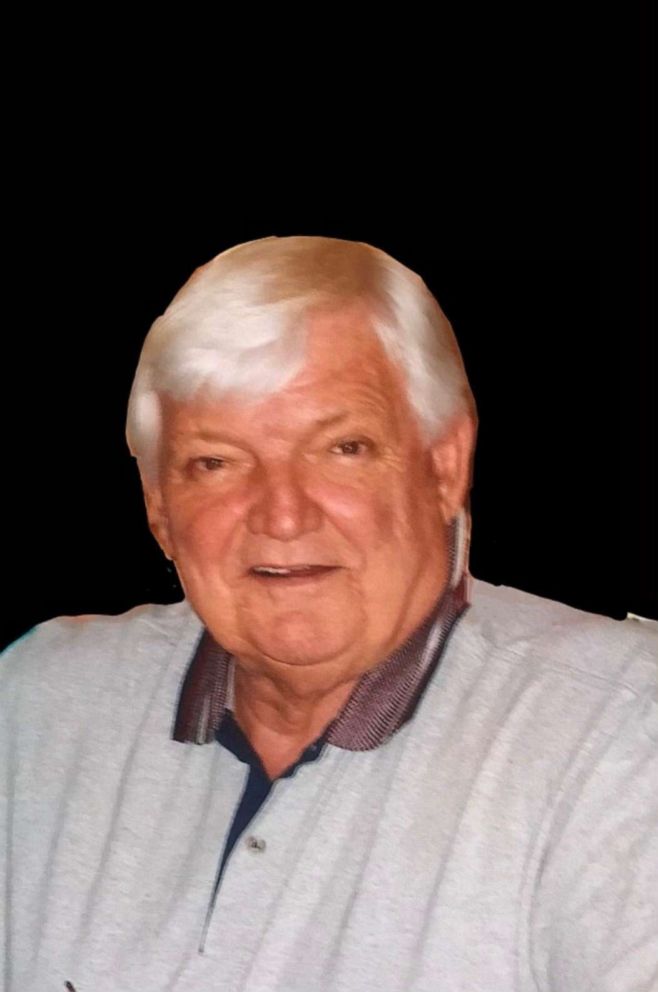 Heidi Hussli
Heidi Hussli, a teacher at Bay Port High School in Wisconsin, died on Sept. 17, according to the school district.
The 47-year-old wife and mother taught German at the high school for 16 years, The Green Bay Press Gazette reported.
"She took dozens of kids, including our principal's son, to Germany," teacher Amber Viegut told the newspaper. "She made countless trips to Chicago to the Christmas market. She led amazing cultural events at the school, too. My favorite memory is her yearly dress-up for Oktoberfest."
"This news is heart-wrenching to all of us who have known Heidi," Howard-Suamico School District Superintendent Damian LaCroix said. "Her positivity and passion for her students and her craft left a lasting mark on our school community."
Guadalupe Lopez
Guadalupe "Lupe" Lopez was a 911 dispatcher at Chicago's Office of Emergency Management and Communications.
The 58-year-old Chicago native died on Nov. 16, The Chicago Tribune reported.
"Lupe was not only a beloved employee of the OEMC family for over 33 years, but also a wonderful friend to many, including many at the Chicago Police," the Office of Emergency Management & Communications said. "He will be deeply missed."
Chicago police tweeted, "Officers in Chicago rely on their dispatchers while serving and protecting this city. For Chicago police officers working in @ChicagoCAPS10 & @ChicagoCAPS11, Lupe Lopez was a voice of security and reassurance. Our heartfelt condolences are with Lupe's family & friends."
"Everybody that ever came up to me said that my dad's gotten them out of a situation," his son, Richie Lopez, told the Tribune.
Lopez was also a basketball and baseball coach for children in his community, the Tribune reported.
Lopez is survived by his wife, three children and four grandchildren.
Update: Nov. 21
Margie Kidd
Margie Kidd was an elementary school teacher in South Carolina who "served the people of Jasper County as a professional educator for 26 years," the Jasper County School District said.
Kidd, 71, taught first grade and kindergarten, the Jasper County Sun Times reported.
"She always went above and beyond for her students and their families, and if she could help out, she would," one of Kidd's daughters, Essa Jackson, told the Jasper County Sun Times.
"We lost a most beloved member of our school district family," the district said.
Leland Lambert
Leland Lambert, a longtime Nebraska doctor, died on Sept. 12, The Associated Press reported.
"Our hearts are heavy," Great Plains Health said in a statement on Facebook. "North Platte has lost a wonderful man and exceptional physician."
"He was a visionary, a mentor and a friend to many," Great Plains Health CEO Mel McNea said, according to the AP. "He truly loved practicing medicine and serving his patients, and it showed."
Bethany Nesbitt
Bethany Nesbitt, a 20-year-old student at Grace College in Indiana, died on Oct. 29 in her dorm room, where she had been isolating after her COVID-19 diagnoses, said her brother, Stephen Nesbitt, a journalist with The Atlantic.
The youngest of nine siblings, Nesbitt was expected to graduate next spring, he said.
She hoped to pursue a career as a child life specialist, "helping children and families navigate the process of illness, injury, disability, trauma, or hospitalization," according to Grace College.
"Bethany loved Jesus," her family said in a statement. "She was a selfless and loving friend, a source of constant encouragement to all those around her. She had a passion for helping others, especially children, and her sassy sense of humor and wonderful laugh put them at ease."
Update: Nov. 14
Tyler Amburgey 
Tyler Amburgey, a 29-year-old youth hockey coach from Texas, died on Aug. 29, The New York Times reported.
Amburgey started playing hockey when he was 7.
The defenseman went on to play for several minor league teams before retiring in 2016, the Times reported.
Amburgey leaves behind a wife and young daughter.
"He enjoyed life most when he was with family, relaxing on the porch with his beloved wife Aimee or teaching his daughter Rylee how to do her best at whatever her passion was, while at the same time to accept and handle adversity," his obituary said.
Lizzy Torres Sanchez
Lizzy Sanchez, a pregnant 31-year-old mother of two, died on July 31. 
She was six months pregnant, reported KOKH in Oklahoma City. Sanchez first lost her baby and then died several days later.
"I've never, ever seen so much grief and sadness as I've seen with this," her brother-in-law, Mark Inscoe, told ABC News. "A few days before she got sick, she was here at the house and we were talking about life and what she was going to name her baby."
Sanchez is survived by her husband, her 13-year-old son and 7-year-old daughter.
Jeannette Williams-Parker
Jeannette Williams-Parker, 48, was a nurse with WVU Medicine in West Virginia.
Albert Wright, president and CEO of WVU Medicine, said in a statement, "Jeannette was a clinical nurse preceptor and nurse supervisor of MRI. She joined the MRI team at Ruby in March of 1997 and was the first nurse to work in that program. At the time of her death, she was the nursing leader for all pediatric anesthesia coordination and our focused ultrasound MRI program."
"I'm told that Jeannette lived on the sunny side of life, and that her energy, enthusiasm, and positive attitude were all highly infectious and helped sustain the MRI team," Wright said. "The patients for whom she cared likewise adored her." Williams-Parker is survived by her fiance as well as her 18-year-old daughter who is in her first semester as a nursing student at West Virginia University, Wright said.
Update: Nov. 7
Michael Lang
Michael Lang, an 18-year-old from La Grange, Illinois, was a freshman at the University of Dayton.
The excited new college student arrived on campus in early August, and by Labor Day, he had COVID-19 symptoms, ABC Chicago station WLS reported.
Lang left campus on Sept. 13 and returned home to study remotely from his parents'. He died on Oct. 22, the University of Dayton said.
The teenager "enjoyed golf, fishing and all sports and was a good friend to all," his obituary said.
Lang is survived by his parents and brother.
Jerad Lindsey
Tulsa police officer Jerad Lindsey died on Oct. 28.
The 40-year-old leaves behind his wife and two young sons, the department said.
Lindsey joined the Tulsa Police Department in 2005. At the time of his death, LIndsey was the Tulsa Fraternal Order of Police chairman and Oklahoma Fraternal Order of Police vice president, the department said.
Tulsa Mayor G.T. Bynum said, "Jerad loved the men and women of the Tulsa Police Department deeply. It drove his work as Chairman of the Fraternal Order of Police, and for him that work was not a job but a calling."
"We had been making plans for the work we would do together over the next four years to make Tulsa the best city it can be for those courageous men and women who risk their lives to keep Tulsans safe," Bynum said. "That work - his work - will continue."
Susanne Michael
Susanne Michael, an elementary school teacher in Arkansas, died on Oct. 1, according to the Harrisburg School District.
Michael graduated from Williams Baptist University and taught for six years at Weiner Elementary School before moving to Harrisburg Elementary. She was beginning her ninth year of teaching at the school, the school district said.
"She was devoted to her students and their success and wellbeing," the school district said.
"Her students loved her," her husband, Keith Michael, told The Southwest Times Record. "I would be somewhere with her at the store and her kids would come up running up to her and hug her."
Update: Oct. 31
Amihilda Halim Menina
Amihilda Halim Menina, who spent 54 years as a registered nurse, died on March 31 at the age of 76.
Her daughter, Normina Nicotra, said her hands were a gift to each patient she cared for -- she rubbed her patients' backs before they went to sleep, fed them, bathed them and held their hands when nothing else could be done.
"When we were young, my mother would use her hands to feel if we had a fever," Nicotra told ABC News. "They might have been more accurate than a thermometer. Her hands carried us as babies, wiped our tears and dressed our wounds... I used to believe my mom's hands were magic. There was nothing she couldn't do."
Menina took care of her husband who died six months before she did, her daughter said.
"There are not enough words to explain how much she has influenced my life," Nicotra said. "My mother was hardworking, often working two jobs so that her children could want for nothing. Yet despite the long hours taking care of patients, often 16 hour days, she always had time for us. She must have been exhausted, taking care of three kids, running a household, career, caring for her own mother, but you would never know it. She never lost her patience. She very seldom yelled, she never complained and she always made time for us. She was there. Every step."
Eric Twisdale
Eric Twisdale spent three decades in law enforcement and was a committed member of the Clay County Sheriff's Department in Florida.
He was most recently serving as supervisor of the crime scene unit.
Twisdale was named "Deputy of the Year" in 2015 for his work during the apprehension of two murder suspects, the department said.
Twisdale "earned a reputation for being courageous and having a huge heart," the sheriff's department said.
Choua Lee Yang
Choua Lee Yang was the chief executive officer of Minnesota's Prairie Seeds Academy. The 53-year-old founded the Hmong charter school with her husband in 2004, The Star Tribune reported.
Yang came to the U.S. as a Hmong refugee when she was 12, later forging a lifelong career as an educator, the Star Tribune reported.
Prairie Seeds Academy said in a statement, "Choua understood and valued the importance of education and devoted her entire career to the profession, starting in 1996 with her first teaching job."
"Choua served as the Principal of PSA since 2008 and became its Chief Executive Officer in 2020. Under her leadership, PSA increased its enrollment and student success, providing thousands of students with an outstanding education," the school said. "There was nothing more important to her than the students of PSA.  She celebrated their successes, cared deeply when they were troubled and needed help, and was devoted to making things better for every student, family, and staff member."
"She was an exceptional leader who served with humility and contributed immensely to the growth of many teachers, principals, and administrators. Those that have been fortunate to work with Choua will remember her constant encouragement and above all, her kindness," the school said. "Her entire life was dedicated to serving others. She lifted us with her humor and high spirits and was a constant light during troubled times."
Update: Oct. 24
Julie Davis
Julie Davis taught third grade at Norwood Elementary in North Carolina.
The 49-year-old had been an educator for 18 years, her daughter told ABC affiliate WSOC.
"She could reach every child in the classroom," her daughter told WSOC. "She just loved every child."
In her two years at Norwood Elementary, "Mrs. Davis earned a well-deserved reputation as an inspirational teacher who was always seeking ways to support every student so that they were able to fulfill their potential," Stanly County Schools said in a statement. "She implemented creative ways of teaching and her high standards and expectations motivating others to achieve their best."
"Students absolutely loved being taught by Mrs. Davis. Her personality was infectious and she brought joy into the lives of the students, staff, and community," the district said.
Lonnie Norman 
Lonnie Norman, mayor of Manchester, Tennessee, died on Oct. 12.
Norman became the city's first Black mayor in 1991.
"His friends and neighbors returned him to the Mayor's office four times -- an act of trust for which he was immensely grateful," Norman's family said in a statement that was released by the city. "In his numerous campaigns for public office, he never lost a political race. He loved his hometown and they loved him."
"A new recreation complex, soccer field, improvements to countless parks, other infrastructure, and support for our beloved Bonnaroo Music and Arts Festival were among his proudest accomplishments," his family said. "He also fought hard against rural hospital closures, so all Coffee County citizens could access quality, affordable healthcare."
The city's board of mayor and alderman called him a "dedicated servant," and, "above all else, he was kind, honest, and thoughtful."
"He guided our community with a strong and steady yet gentle hand with empathy and compassion."
Wendell Smith
Wendell Smith, a school district transportation worker in South Carolina, died from COVID-19 on Sept. 13, officials with Spartanburg County School District Six said.
Smith was a beloved bus monitor who supervised behavior and made sure children were getting off at the right stop, reported FOX Carolina.
"If you've ever crossed paths with Mr. Smith, you know he never met a stranger. He was truly dedicated to his position and always put the students' interests before his own," the district said in a statement. "His calm, jovial demeanor touched the lives of students and those he worked closely with each day."
"Mr. Smith's wife Terry, and stepdaughter Nataki are also members of our District Six family. We send our deepest condolences and ask that you keep them in your prayers during this most difficult time," the district added.
Update: Oct. 17
Olga Quiroga
Olga Quiroga taught first grade at Funston Elementary in Chicago, ABC Chicago station WLS reported.
She died one day after her 58th birthday, one of her daughters, Gladys Quiroga Watts, told WLS.
Quiroga first cleaned houses when she and her husband moved from Mexico to Chicago, according to WLS. As a teacher, Quiroga wanted to help low-income students.
She spent 30 years teaching at Chicago Public Schools, according to the Chicago Sun Times.
Chicago Teachers Unions President Jesse Sharkey said in a statement, "Olga had both tremendous love and high expectations for her students, who knew she cared deeply for them and was committed to their success. As a Mexican immigrant herself, Olga understood the plight of her immigrant students' families, and in her work she supported not just children but their parents and siblings in their efforts to navigate the school district. Her warmth, giving nature and commitment to support whole families was an inspiration to her fellow educators and every student she encountered."
Charles Peterson
Charles Peterson was an assistant high school football coach in South Carolina. 
"There are good coaches and then there are good men! Coach Peterson was both," head coach Robin Bacon tweeted. "God put him on this earth to help young people and he did more in his life to help others and spread joy."
Among the players Peterson coached was his son, Trey Peterson, who tweeted, "I can't put into words how much my father meant to me and everyone he loved."
The 46-year-old had also been an amateur scout for the St. Louis Cardinals organization since 2012, The State reported.
Tommy Searcy
Houston Fire Capt. Tommy Searcy, an 18-year veteran of the department, died on Sept. 8, the Houston Professional Fire Fighters Association said.
The 45-year-old is survived by three daughters, reported ABC Houston station KTRK.
Searcy is also survived by his twin brother, Tony. The two became volunteer firemen when they turned 18, and they both joined the Houston Fire Department where they worked as captains, KTRK reported.
Houston Mayor Sylvester Turner said in a statement, "On behalf of the City of Houston, I extend condolences to the family of Houston Fire Captain Tommy Searcy."
"Capt. Searcy fought his illness with the same fierce bravery that he exhibited throughout his 18-year HFD career," Turner said. "Searcy's family, HFD Chief Sam Pena, and fellow firefighters will undoubtedly miss his leadership and dedication to the fire department."
Update: Oct. 10
Adeline Fagan
Dr. Adeline Fagan was a 28-year-old beginning her second year of OB/GYN residency in Houston, ABC Houston station KTRK reported.
"We are heartbroken," read a statement from HCA Healthcare West, where Fagan worked. "Dr. Fagan touched so many lives and will always be remembered for her happiness and beautiful smile, as well as her dedication to moms and babies."
Fagan, one of four sisters, grew up in upstate New York, Syracuse.com reported.
According to Syracuse.com. Fagan's father wrote on a memorial page, "If you can do one thing, be an 'Adeline' in the world."
"Be passionate about helping others less fortunate, have a smile on your face, a laugh in your heart, and a Disney tune on your lips."
Al Rengifo Jr. 
Aldemar "Al" Rengifo Jr., a lieutenant with Florida's Broward Sheriff's Department, died on Aug. 16.
The 47-year-old Boston native served Broward County for over 20 years, joining the sheriff's department in January 2000.
He was promoted to lieutenant last year, the department said.
Rengifo, a "true professional," most recently worked in the Youth and Neighborhood Services Bureau where he oversaw school resource officers, police explorers and the Police Athletic League, the department said.
In 2012 he was named "Detective of the Year," the department said.
Rengifo is survived by his wife and son.
Tom Slade
Tom Slade, a teacher at Vancleave High School in Mississippi, died on Sept. 6, the school said.
The 53-year-old history and world civilizations instructor graduated from Vancleave High School in 1984 and started teaching there in 1991, the Sun Herald reported.
Slade "never let anyone in his class feel like they weren't wanted in the classroom," a former student told the Sun Herald.
"He was a true representation of a Vancleave Bulldog and we will forever miss his wisdom, wittiness, love for all students, and love for his school family," the school said in a statement.
Update: Oct. 3
Demetria Bannister 
Demetria "Demi" Bannister, a teacher at Windsor Elementary School in South Carolina, died on Sept. 7, according to the Richland School District Two.
Bannister started at the elementary school five years ago, educating fifth graders. This was supposed to be her first year teaching third grade.
She also led the student choir.
"Known as Windsor's Songbird, Ms. Bannister used her musical talents to bring a great deal of joy to our school," Principal Denise Quickel said in a statement released by the school district. "For our school's Attendance Matters kickoff in 2019 she wrote a song about the importance of coming to school to the tune of 'Old Town Road'. The song and video were a big hit with our school family. Ms. Bannister loved her students and never missed an opportunity to advocate for students and public education."
Superintendent Baron Davis added, "Ms. Bannister's legacy lives on through the lives of the students she taught in her five years as a dedicated educator. To honor Ms. Bannister's memory I ask the Richland Two family to join me in reaffirming our commitment to doing all we can to provide premier learning experiences for all students in the safest environment possible and doing our part to slow the spread of COVID-19."
Derek Leppert
Derek Leppert, an assistant baseball coach at Olathe West High School in Kansas, died on Sept. 10.
Last year, Leppert was named the American Baseball Coaches Association Assistant High School Coach of the year, according to his school biography.
"Coach Leppert was a larger than life figure in our community," tweeted Principal Jay Novacek. "Whether it was coaching his life passion of baseball, giving students trouble for being late in the attendance officer, arguing with moms for calling students out for lunch, or working basketball games at the pass gate -- Lepp's personality and booming east coast voice will be sorely missed."
On Sept. 9, Leppert tweeted, "Just woke up from my 9th day in ICU/Isolation from Covid. It has been a battle. Hoping to get a transferred [sic] to a Long Term care facility today since I have suffered temporary paralysis of my legs. Lucky to have a great family."
Later in the day he tweeted, "Settled into my long term care room... but I will be back stronger."
Dr. Rebecca Shadowen
Dr. Rebecca Shadowen, a specialist in infectious diseases and healthcare epidemiology at Med Center Health in Kentucky, died on Sept. 11.
"Dr. Shadowen joined the Medical Staff at The Medical Center at Bowling Green in 1989, and has been a physician leader in our region, across the Commonwealth of Kentucky and nationally for over 30 years," Med Center Health said in a statement.
"There are really no words to describe the pain felt by her family, physician colleagues and Med Center Health teammates," Connie Smith, President and CEO of Med Center Health, said in a statement. "Dr. Shadowen will forever be remembered as a nationally recognized expert who provided the very best care for our patients and community. She was a dear friend to many."
Kentucky Gov. Andy Beshear tweeted, "I am heartbroken to hear of the passing of Dr. Rebecca Shadowen, a front line hero who worked tirelessly to protect the lives of others. Our thoughts and prayers are with her family, friends and colleagues. Please, follow Dr. Shadowen's advice – wear a mask in her honor."
Update: Sept. 26
David Freeman
David Freeman, superintendent of the Flour Bluff School District in Texas, died on Aug. 5, the district said.
The 46-year-old was put in a local hospital's intensive care COVID-19 unit on July 20, his sister said, according to the Fort Worth Star-Telegram.
"We are heartbroken and grief stricken over the sudden loss of our fearless leader," the district said in a statement. "Although he was our superintendent, he was first and foremost a loving and devoted husband and father. Our thoughts and prayers are with his wife, Cassie, and their three children--Callie, Brock and Jenna."
School Board President Shirley Thornton said in a statement, "Just a little over a year ago, we welcomed Dr. Freeman, his wife and children into the Hornet Family."
"His first year at the helm of FBISD did not start off smoothly," Thornton said. "Somehow, he saw us through numerous electrical outages, AC issues, and a school closure. Despite those issues, the Board was confident in David's leadership to ensure we continued providing a high-quality level of instruction for our students no matter what obstacles came our way. When faced with a problem, David didn't panic. He calmly thought it through and made a decision to work on a solution. ... Dr. Freeman saw each obstacle as an opportunity to shine, and he would expect that of all us right now."
Corey Pendergrass
Corey Pendergrass, an officer with Florida's Lauderhill Police Department since 1997, died on July 26.The 51-year-old "was one of the most humble officers on the planet and was loved by everyone," spokesman Lt. Michael Santiago told the Sun Sentinel. "It's taken a huge toll on the entire department, including the chief."
"We suffered a great loss when Corey Pendergrass was taken from us," Police Chief Constance Stanley said in a statement. "Not only was Corey a great person, a community leader, a friend, and an officer; he was an incredible husband and father."
Pendergrass has been posthumously promoted to the rank of sergeant.
Pendergrass is survived by his wife and children, including a 21-year-old son who plans to become a police officer, Pendergrass' daughter told the Sun Sentinel.
Jim Smith
Jim Smith, 79, was an addiction counselor and a longtime LGBTQ advocate in Staten Island, New York, New York 1 reported.
He was born and raised on Staten Island and spent decades pushing for equality in his community.
"He could have very easily ... moved to Manhattan where he would have been welcomed. And he could have lived his life in peace as an openly gay man in the 60s and 70s," friend Matt Titone told NY1. "He chose to stay on Staten Island and to educate and persevere."
Smith died on June 29, NY1 reported, coinciding with the anniversary of New York City's Stonewall riots, a turning point in the fight for LGBTQ rights.
Update: Sept. 19
Jason Stein
Jason Stein, athletic director at Florida's J.P. Taravella High School, died on Aug. 20.
"As an educator he wore many hats: teacher, coach, mentor, driver's ed. teacher, athletic director, counselor, and so much more," Principal Marietta DeArmas said in a statement.
"JP Taravella High School will never be the same," DeArmas said. "He was a true brother, a confidant, and an irreplaceable friend."
"Coach Stein was a perfect example of being one of the leaders of our JPT family.  He never met a stranger, he was as REAL as anyone could be and most people quickly picked up that he was all HEART" DeArmas said.
He is survived by his wife and two daughters.
Bobby Montgomery
Officer Bobby Montgomery was a 17-year veteran of the Memphis Police Department.
Montgomery, who was known for his kindness and empathy, is survived by his wife and three children, reported ABC Memphis affiliate WATN.
"Everyone who came into contact with him got to see firsthand why many of his coworkers affectionately referred to him as a 'Gentle Giant.' Every day, Bobby came to work and served with a pleasant disposition and a smile on his face. He never complained, he just faithfully served," the department said in a statement. "Officer Montgomery personified what it means to be the Best In Blue. His hard work and dedication to serving our community will be missed."
Christina Reyna
Christina Reyna spent 24 years as a teacher with Texas' Corpus Christi Independent School District.
Reyna, who died on Aug. 14, was planning to teach first grade this year and then retire when the school year ended, reported KRIS-TV, an NBC affiliate in Corpus Christi.
"She will forever be remembered for her dedication to her students, lighting up any room with her beautiful smile and her sense of humor," read a statement from her school, Los Encinos Elementary School.
Reyna is survived by her husband and her two children, ages 15 and 13, reported KRIS-TV.
Update: Sept. 5
Mac Hodges
Mac Hodges, the mayor of Washington, North Carolina, died on Aug. 12, the city said.
"We are heartbroken," read a statement from the city. "But, we are also thankful for his amazing leadership, vision and most importantly the friendship he provided, always with a smile, to everyone he met."
Hodges, 69, had been mayor since 2013. He was most recently re-elected in 2019, The News & Observer reported.
North Carolina Gov. Roy Cooper tweeted, "So very sorry to lose Mac Hodges, the great Mayor of Washington, NC, to Covid-19 related complications. I'm grateful to have worked with such a strong leader and ECU [East Carolina University] supporter who made a real difference in the lives of many."
Robert Rhodes
Robert Rhodes, who was a professor at Texas Christian University's Neeley School of Business for more than 30 years, died on Aug. 14.
Rhodes attended Tulane University followed by law school at Baylor University. He practiced law until 1984, when he came to TCU, the university said.
"Rob Rhodes was a professor's professor -- a master of the craft," Daniel Pullin, Dean of the Neeley School of Business, said in a statement. "He was a giant in the classroom and in life, which he lived so well."
"No one invested as deeply as he did in his students and the leaders he challenged them to be," Pullin said.
"This loss is devastating for me to relay and to bear, as I know it is for so many of our students, faculty and staff who admired Rob so much," Pullin said.
Rhodes is survived by his son and his wife of 24 years, reported ABC Dallas affiliate WFAA.
Sharon Williams
New Orleans police officer Sharon Williams, a 30-year veteran of the department, died on July 26.
The 54-year-old was born and raised in New Orleans and became "the mother hen of the station," a police captain told The New York Times.
Williams spent most of her career as an administrator in a district including the Lower Ninth Ward which was decimated by Hurricane Katrina, the Times reported.
Williams is survived by her parents, siblings, son and her 10 grandchildren, according to the Times.
Update: Aug. 22
Leroy Lucio
Houston Fire Capt. Leroy Lucio, 62, died of COVID-19 on July 20, the department said.
Lucio joined the department in 1990 and was promoted to Captain in 2006.
He was planning to retire in one year, The Houston Chronicle reported.
Lucio is survived by his wife, two sons and daughter. "Our hearts go out to his family, friends and the many lives he touched through his work in our community," Chief Sam Peña said, according to the Chronicle. "Such a kind person will be missed, but my faith comforts me that his work here on earth was complete and God called for him to be by his side as he watches over all first responders."
Gilbert Polanco
Gilbert Polanco, 55, a longtime corrections officer at San Quentin prison in California, died on Aug. 9.
He started working at the prison when he was 21 years old, his daughter told ABC San Francisco station KGO.
"Sgt. Gilbert Polanco demonstrated unwavering commitment and bravery as a peace officer working the frontline every day during this devastating pandemic," Acting San Quentin Warden Ron Broomfield said, according to KGO. "His memory is carried on in the hearts of all the men and women who continue to battle this deadly virus at San Quentin. We mourn together with his family and pray for their peace and comfort in the midst of their immeasurable loss."
He is survived by his wife, son and daughter.
Eli Sevener
Eli Sevener, who graduated from a Washington state high school last year, died on Aug. 5, The Tacoma News Tribune reported.
He was 19, reported local NBC affiliate KING-TV.
"He was such a fantastic brother, friend, co-worker and son," his brother tweeted, according to the newspaper. "He had so much more to give to this world. "
Sevener played football and baseball at Puyallup High School.
"Eli's impact on our coaches and players was huge," Puyallup's football team tweeted. "He always had a smile and was one of the most fun to be around."
"He was just a tremendous young man," Puyallup baseball coach Marc Wiese told The News Tribune. "He was a hardworking dedicated young man that finally got his opportunity to shine as a senior on the mound."
Update: Aug. 15
Jeff Kurtzman